INVITE JESUS TODAY
It is a norm that any couple who is planning for their wedding before anything always have an actual detail of how many
wedding guest they will be needing.
REVELATION 3:20
Behold, I stand at the door and knock. If anyone hears my voice and opens the door, I will come into him and eat with him, and he with me.
They always do this before the actual planning of the wedding and the number of people they invite determines how much they will be needing.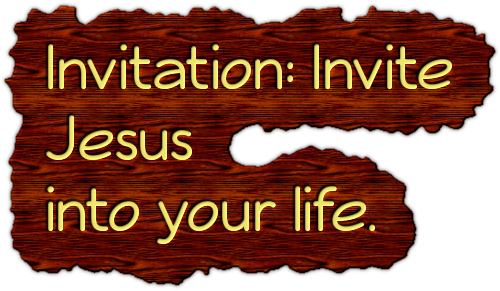 Image Source
So it is with us. It is indeed a new month and how and whom you begin your new month with determines how well you want it to be. It is important as Christian, we always learn and become conscious to invite Jesus in every new month and every new dealing of ours to be sure of how and what we will be planning for the new month.
Let's not forget that man proposes but God disposes so for us to work and walk according to the plan of God for us at a particular time, day, and hour we must invite Jesus.
Invite Him today and watch Him pave ways that looked bushy and hilly to become smooth for you to walk upon. Take a conscious step and willingness to invite Jesus into your affairs and life's challenges and see Him come. All He ever needs from us is an invitation and He accepts any invitation as long as we are sincere and willing to submit for Him to take over from us and lead us the way He wants us to go.
God loves us and would love to take care of the affairs of our life but won't take control if we don't permit HIm or invite Him to do that. Not like He can't but He gave us the will to choose for ourselves what we want and won't most times force us to choose what He wants.
If we invite Him today, He will take over from us.
Happy New Month Family.