Prayer changes a situation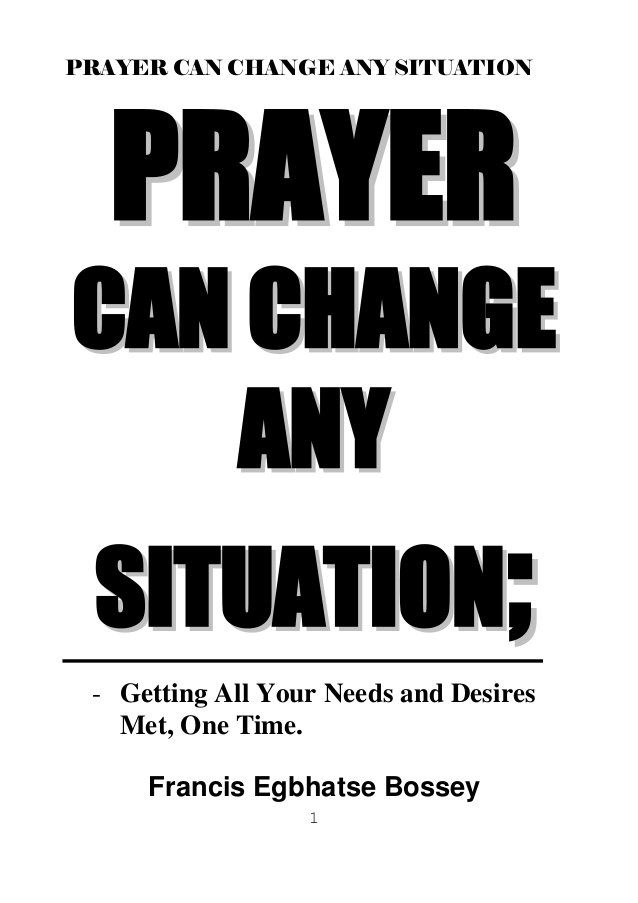 Image Source
Prayer changes a situation. Many situations that we are struggling with today would have been long forgotten if we have availed ourselves in prayer with God. Prayer goes beyond talking, prayer is more than asking God for something.
We only struggle because we don't see the need for prayer but that does not mean the effect of prayer is reduced.
Prayer can change a difficult person, it can change a bad situation and can heal someone. It can cause a barren person to become fruitful and can bring back the dead to life.
Prayer can change the wicked heart of men and cause it to repent, filling it with love for God and men. Prayer can change our world and bring peace back.
Don't ever get tired of praying to God because He is never tired of our fellowship with Him.
We need prayer so much today so we don't become victims of the devils tricks in times like this. Our prayers can move mountains and change situations in our life if only we beleive so.
JAMES 5:16
Confess your faults one to another, and pray one for another, that ye may be healed. The effectual fervent prayer of a righteous man availeth much.
We deprive ourselves of some blessings when we don't pray and as Christians, we should pray at all times. In season and out of seasons.
Your prayer can solve many issues that haved become a part of us for too long. Let us keep on praying