A clean feet and a clean heart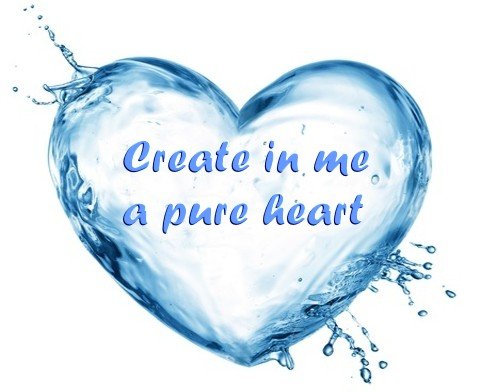 Source
John 13:2-7 KJV
[2] And supper being ended, the devil having now put into the heart of Judas Iscariot, Simon's son , to betray him; [3] Jesus knowing that the Father had given all things into his hands, and that he was come from God, and went to God; [4] He riseth from supper, and laid aside his garments; and took a towel, and girded himself. [5] After that he poureth water into a bason, and began to wash the disciples' feet, and to wipe them with the towel wherewith he was girded. [6] Then cometh he to Simon Peter: and Peter saith unto him, Lord, dost thou wash my feet? [7] Jesus answered and said unto him, What I do thou knowest not now; but thou shalt know hereafter.
In ancient Israel, due to the dusty ground and the dusty environment, people's feet got dirty easily because they walked either barefooted or with open-toed sandals. When guests visit, they remove their sandals and clean their feet. Usually, it is the work of the servant to wash the feet of the guests.
The washing of the feet is a job for the lowest person in the house. This was the reason the disciples were surprised when Jesus Christ took up the role of washing their feet. In fact Peter objected to Jesus washing his feet, but Jesus told him that he will have no part with Him if he did not allow Him to wash his feet.
As washing of feet is an important activity which must be done to keep the feet clean, so also is spiritual cleansing is important to keep our heart clean. Our feet represent walking with God and to always be in communion with God, we need to keep our feet clean.
The importance of spiritual cleansing was illustrated when Jesus washed His disciples' feet as an example of humility and service. To serve God and be acceptable to Him, we have to clean ourselves from all our sins. We need to be pure in heart and in action before God can depend on us for the Kingdom service.
We need clean ourselves from all filthiness such as pride, bitterness, anger, unforgiving spirit and any other form of sin. Allow Jesus to clean you both within and without so as to be able to please Him. Spiritual cleansing is vital for a continuous walk with God.
Are you washed in the blood of the lamb?
Take time to engage in cleansing by the word of God.
I pray God will give us a clean and sincere heart in our daily walk with Him. Amen
Thanks for Dropping By !
Best regards
fatherfaith