The Compassionate Jesus.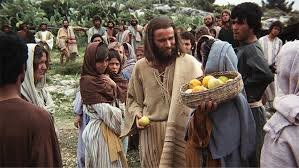 Text,: Matt 14 v 13 - 21.
Jesus wisdom surpassed that of man and He never engaged in any confrontation with any man.
His attitude was just to allow peace reign in any situation He found Himself despite having power and authority to confront any situation, especially the one that will hinder His ministry.
Why should He hear about Herod's inquiry and leave that territory?
Was He afraid of Herod or what?
The answer is that He had a mission to accomplish and the greatest mistake He will do would be to abandon what he came to do and confront the governor.
This is a big lesson to all of us especially those who feel they have strength, power, money and people in authority and could challenge or deal with anyone that confront them.
The Bible says, as much as lies in you, live in peace with everyone.
The fact that you allowed trouble to pass you does not mean you don't have strength or power.
There is a saying that the silence of a lion is not a sign of weakness.
Sometimes, people may block your way and you have the power to deal with the person but chosing to take another way and give peace a chance may be a better option.
As Jesus went to the other place and saw the multitudes that came to Him, He was moved with compassion for them and healed them.
Jesus was not a politician or religious activist that will see people and turn them back because they will disturb Him.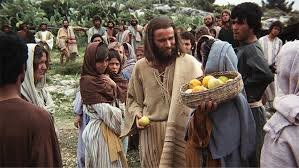 Do you know that some people got wearied and die while waiting in the house of some authorities and some influential religious leaders to see them while others spend days without seeing them.
After the spiritual ministration comes the physical ministration.
The disciples saw the need of the people but was limited in proffering solution to their problems.
Did you hear the directive of Jesus Christ to His disciples concerning the weak and fainting crowd?
THEY DON'T NEED TO GO AWAY, GIVE THEM FOOD
This directive is still relevant today to all genuine believers in Christ.
Give the hungry, sick, weak and fainted physical food to eat.
Are you fulffiling this directive or do you say, may God provide you when you have both money and food to give out?
The disciples had five loaves of bread and two fishes to give to Jesus Christ to feed the five thousand men excluding women and children.
A little act of love, a little act of kindness we do to people through Jesus Christ can give us a bountiful resources that will not make us poor and could measure up to twelve baskets.
If you haven't tried it before, just try it now and wait for your full baskets.
May we learn to gather the leftovers and store it for the dry and famine seasons.
Do not throw away food, there are many hungry out there looking for the leftovers.
It could be money, clothing, food and other unused articles in your house.
Your condemned seats, foams, pots and plates may help beutify someone's house and kitchen while your condemned scraps may feed the hungry and your condemned shoes and clothing may be a good fashion for someone to attend a party or wedding ceremony.
The last thing we saw here is that Jesus Christ does not give anyone "half chop", rather He gives you food that will satisfy your hunger or needs.
If you have something to give to someone, make sure it will satisfy the person's need except if what you have is too small and you want to share it.
Do not be stingy with money, food and other items.
You can start your compassionate ministry today' and invite the hungry and needy to eat in your house or take care of their needs.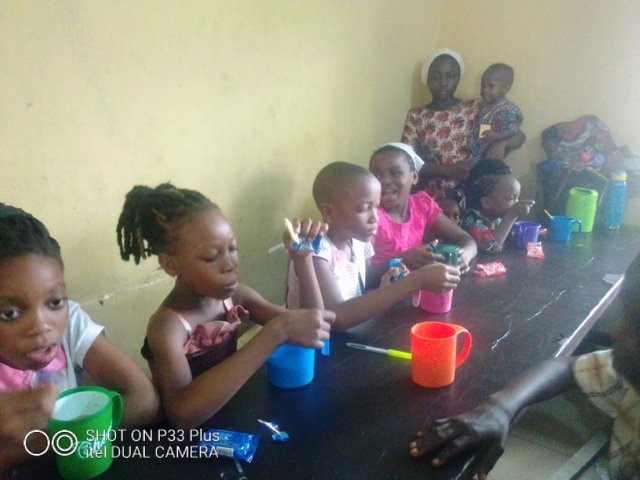 May God bless you as you heed the instructions of Jesus Christ to give the hungry and fainted food in Jesus name Amen.
@bright Obias.
@whitestallion
@focusnow
@yohan2on
@steemibl
@dobartim
@Smartcliff