THE PRAYER GOD ANSWERS
THE PRAYER GOD ANSWERS
TEXT:MARK 11:12-26
KEY VERSE: "For verily I say unto you, That whosoever shall say unto this mountain, Be thou removed, and be thou cast into the sea; and shall not doubt in his heart, but shall believe that those things which he saith shall come to pass; he shall have whatsoever he saith" (MARK 11:23).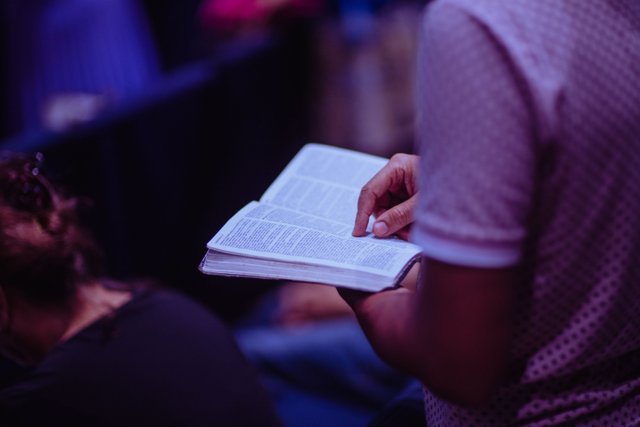 Source
One of the greatest mistakes in prayer is to make yourself, your need or request, the centre of your supplication. Yet, it is when your prayers are centred on the interests of God that answers come in a manner that surprises people. In the end, not really how great our faith is that matters, but how much we use that faith to glorify God.
After riding triumphantly into Jerusalem, Jesus left the city to spend the night in Bethany. He became hungry as He returned the following morning. He thought expectantly that He could find some fruits to eat from a fig tree. But alas, it was all green leaves and no fruits. He placed a curse on the tree and proceeded to the temple.
Passing by the cursed fig tree the next morning, the disciples were surprised to see that it had dried up. In response to their amazement, Jesus admonished them to have faith in God, assuring them that if they doubted not, they could move mountains of problems through prayer. They must believe in God and forgive those who had offended them, if they hoped to receive answers to their prayers.
We have no need to make a show of moving literal mountains, but to attain fruitfulness and record uncommon accomplishments in the kingdom of God. Our prayers are answered when we believe that God can do anything we ask, seek His glory and the interest of His kingdom. We must hold no grudge against anyone, but readily forgive all offences. We must seek the will of God above our temporal desires.
✍🏽THOUGHT FOR THE DAY: Prayers centred on God's interest result in rapid answers.
THE BIBLE IN ONE YEAR: EXODUS 12-16