WHERE WAS GOD?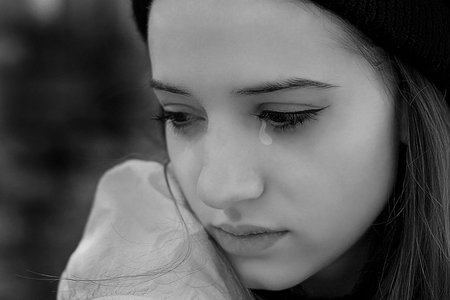 Where was God when my dad got fired from work for a crime he never committed?
Where was God when my sister dropped out of school because of lack of finance to fund her education?
Where was God when we barely had what to eat, always from hand to mouth?
Where was God when I moved from one house to another seeking hard labor just to make ends meet?
Where was God when my little brother was knocked down by a car while trying to meet up with the traffic?
Tell where was God when my family name was dragged in the mud that we couldn't raise our head in public?
Where was God when my day became my darkest night and my night became a journey to a strange and desolate land
Where was God when all life had ever thrown at us was crumbs?
The same God mama preached about; that he loves and cares for us
The God my friend boasts of, simply because her life was worth boasting of.
How do I believe the tales of how God answers prayers and listens to our heart cries when I weep day and night yet it seems like my weeping is not loud enough.
Why would God rob me of earthly pleasure and happiness and yet I am asked to believe in him and serve him?
Am I invisible to him or I just wasn't created for happiness?
If truly God is up there listening to us as we speak, then I hope he takes a life he gave
For there is no point of existence in a world that has no place for me.
Often times we say these words. Many times we fall victim of being beclouded by the bad things that happen to us that we forgot God's promises for our lives.
We deny the fact that God never said the race or the journey was going to be a sweet and pleasant one.
The pains and earthly troubles we face every day robs us of our eternal blessings.
The messy things we go through each day makes us doubt the existence of our creator.
I have watched a friend live in pains and anguish as a result of the challenges she faced every day.
I have seen people losing loved ones and family, one I can't even fathom.
I have heard and read of situations that can't be shared without you tearing or breaking down.
Yet these people still live, they still survive.
The strength to keep moving on despite all odds comes from no one other than God himself.
He knows the things you are passing through.
He sees your tears and He has heard your cries.
Our God is a mysterious God and He works wonders in His own time.
There is nothing impossible for Him to do.
There is no situation or bitter story he can't change or turn around in a twinkle of an eye.
Just keep believing and trusting in Him.
He desires the best for all of us and He loves us so much.