An easy Nova to observe. (EN - CAST) Una Nova fácil de observar.
An easy Nova to observe. (EN - CAST) Una Nova fácil de observar.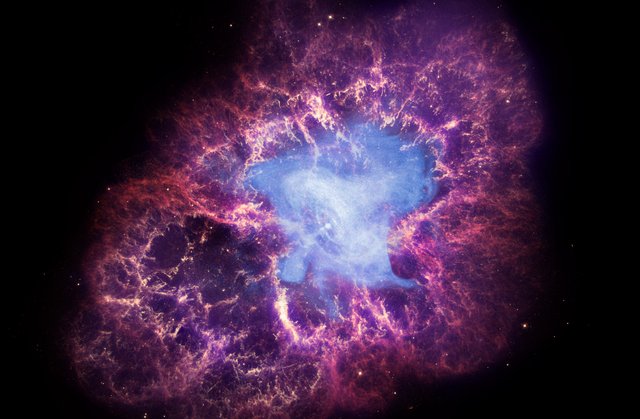 Souce
The Star V1405 Cas located 5,500 light years away from us is the one that astronomers believe has exploded forming a nova, which is not visible to the naked eye, but it is visible with binoculars.
La Estrella V1405 Cas situado a 5 mil 500 años luz de distancia de nosotros es la que los astrónomos creen que ha explotado formando una nova, que no es visible a simple vista, pero si lo es con binoculares.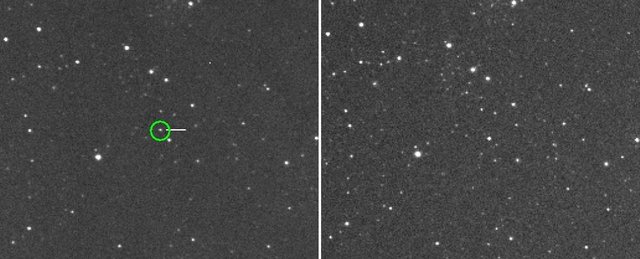 Souce
A constellation of Cassiopeia is found in the northern hemisphere, the nova was detected on March 18 by the Japanese amateur astronomer Yuji Nakamura who reported it to the National Astronomical Observatory of Japan, this is good news especially for both amateur and professional astronomers Although it is bad news if there was any living being on a possible planet that will orbit the Star.
Se encuentra una constelación de Casiopea en el hemisferio norte, la nova fue detectada el 18 de marzo por el astrónomo aficionado japonés Yuji Nakamura que lo comunicó al observatorio nacional astronómico de Japón, esta es una noticia buena sobre todo para los astrónomos tanto aficionados como profesionales, aunque es una noticia mala si es que había algún ser vivo en algún posible planeta que orbitará a la Estrella.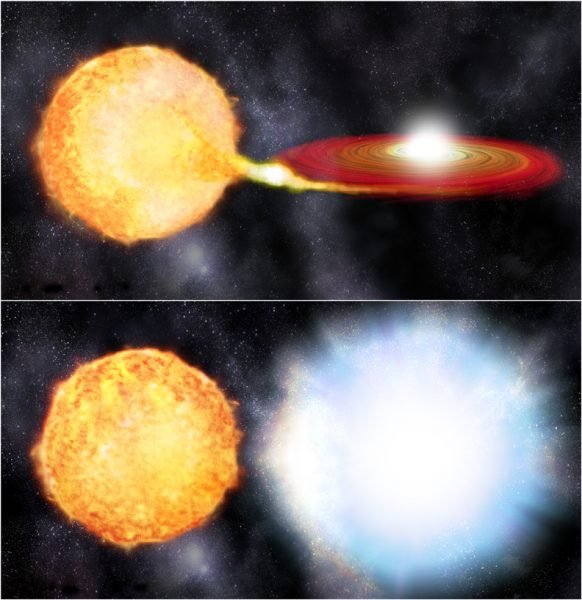 Souce
It is believed that the explosion occurred in a binary system composed of a normal star and a white dwarf, the white dwarfs are the small and very dense remains of a dead star, in this case when both the normal and the white dwarf stars approached , the white dwarf, which is much denser, was stealing hydrogen from the normal star until it had enough mass to start a nuclear reaction explosively, transforming into a nova.
Se cree que la explosión se produjo en un sistema binario compuesto por una estrella normal y una enana blanca, las enanas blancas son los restos pequeños y muy densos de una estrella muerta, en este caso cuando ambas estrellas la normal y la enana blanca se acercaron, la enana blanca que es mucho más densa fue robando hidrógeno a la estrella normal hasta llegar a tener la masa suficiente como para iniciar una reacción nuclear de forma explosiva transformándose en una nova.
---
---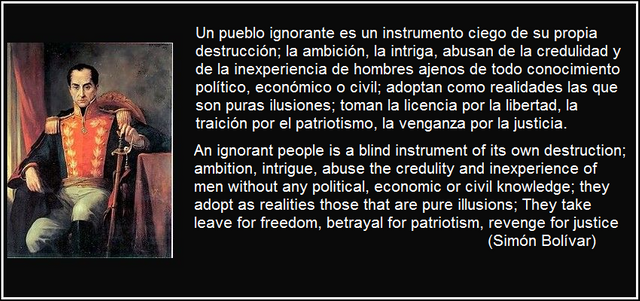 ---
---
Thank you for visiting my blog. If you like posts about
#science
,
#planet
,
#politics
,
#rights
#crypto
,
#traveling
and discovering secrets and beauties of the
#universe
, feel free to Follow me as these are the topics I write about the most. Have a wonderful day and stay on this great platform :) :)
Gracias por visitar mi blog. Si te gustan las publicaciones sobre
#ciencia
,
#planeta
,
#politica
,
#derechos
#crypto
,
#traveling
y descubriendo secretos y bellezas del
#universo
, siéntete libre de seguirme, ya que estos son los temas sobre los que más escribo. ¡Tenga un día maravilloso y siga en esta gran plataforma :) :)