Meteor shower season (EN - CAST) Temporada de lluvias de estrellas
Meteor shower season (EN - CAST) Temporada de lluvias de estrellas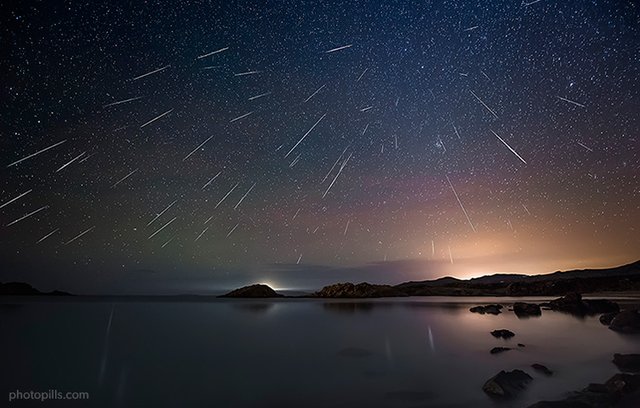 Souce
As every year in April we will have the Lyrid meteor shower or star shower, in this year 2021 the peak of maximum activity will be from April 21 to 22 and it is so called because the meteors seem to come out from close to the constellation. of lyre.
Como cada año en el mes de abril tendremos la lluvia de estrellas o de meteoros de las Líridas, en este año 2021 el pico de máxima actividad será del 21 al 22 de abril y se llama así porque los meteoros parecen salir de cerca de la constelación de lira.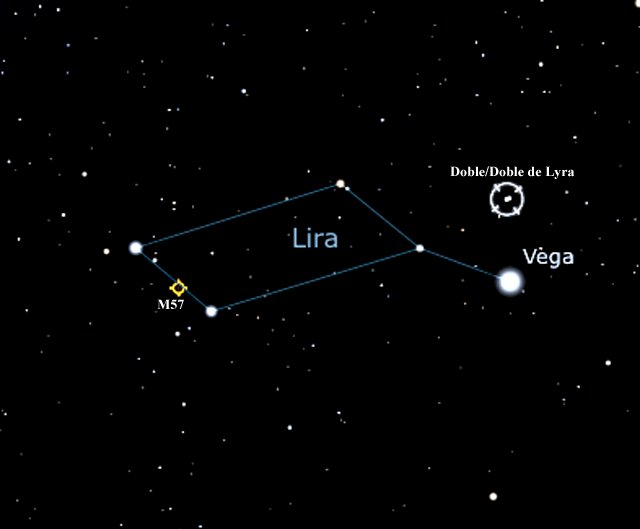 Souce
The phenomenon will last all night as long as it is visible to the constellation of lyre of course, something that can vary in a few hours depending on where you are on the planet.
El fenómeno durará toda la noche siempre que esté visible a la constelación de lira claro está, algo que puede variar en algunas horas dependiendo de en qué lugar del planeta te encuentres.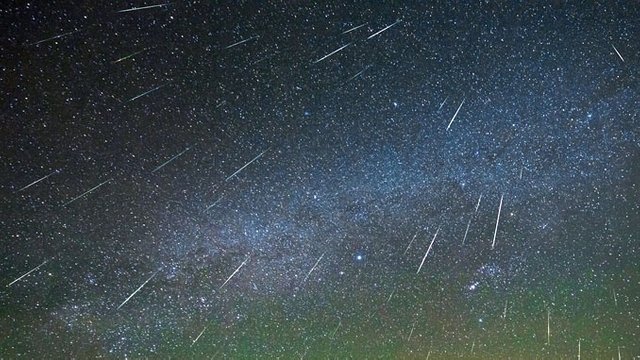 Souce
The frequency this year will be between 5 to 20 meteors per hour, although about every 60 years there are storms with an intensity that can well exceed 100 meteors per hour, such as the 1922 event where more than 700 meteors were recorded per hour. that was a real meteor shower.
La frecuencia de este año será de entre 5 a 20 meteoros por hora aunque cada 60 años aproximadamente se dan tormentas con una intensidad que puede superar ampliamente los 100 meteoros por hora, como el evento de 1922 donde se registraron más de 700 meteoros por hora eso sí que era una auténtica lluvia de meteoros.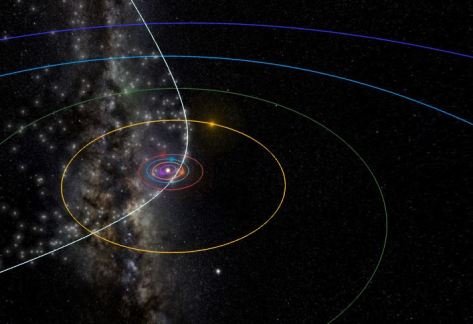 Souce
The meteors will enter the Earth's atmosphere at a speed of 48 4 kilometers per second or 174 thousand 240 kilometers per hour, disintegrating almost all in the upper part of the atmosphere forming what we know as shooting stars, although if some fragment will reach the surface then We would have in our hands a meteorite and these meteors or meteorites, if we manage to recover any, are the remains of dust and small fragments left behind by Comet Thatcher of 1861 G1 which, as its name suggests, was seen in 1861 and has an orbit 415 years old.
Los meteoros entrarán en la atmósfera terrestre a una velocidad de 48 4 kilómetros por segundo o 174 mil 240 kilómetros por hora desintegrándose casi todos en la parte alta de la atmósfera formando lo que conocemos como estrellas fugaces, aunque si algún fragmento llegará a la superficie entonces tendríamos en nuestras manos un meteorito y estos meteoros o meteoritos si es que conseguimos recuperar alguno, son los restos de polvo y pequeños fragmentos dejados a su paso por el cometa Thatcher de 1861 G1 que como su nombre indica fue visto en 1861 y tiene una órbita de 415 años.
---
---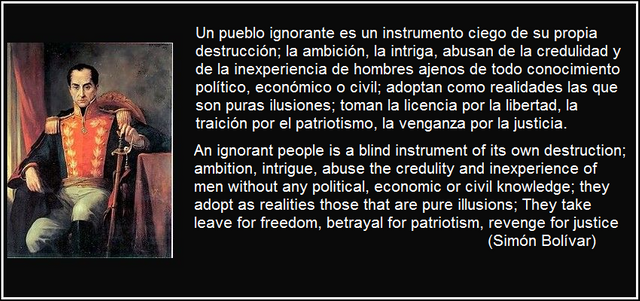 ---
---
Thank you for visiting my blog. If you like posts about
#science
,
#planet
,
#politics
,
#rights
#crypto
,
#traveling
and discovering secrets and beauties of the
#universe
, feel free to Follow me as these are the topics I write about the most. Have a wonderful day and stay on this great platform :) :)
Gracias por visitar mi blog. Si te gustan las publicaciones sobre
#ciencia
,
#planeta
,
#politica
,
#derechos
#crypto
,
#traveling
y descubriendo secretos y bellezas del
#universo
, siéntete libre de seguirme, ya que estos son los temas sobre los que más escribo. ¡Tenga un día maravilloso y siga en esta gran plataforma :) :)