Landscape Painting: A Great Scenery
I just want to share my landscape painting here.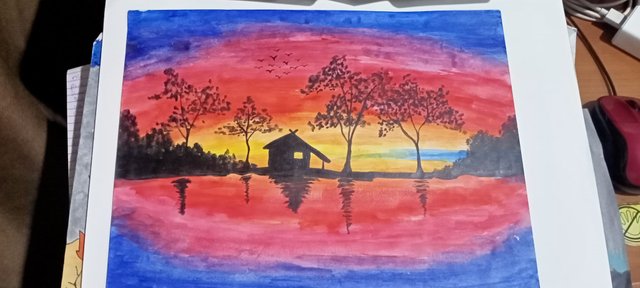 This painting was inspired by the great scenery I saw while I am passing on a bridge going to a friend's house. It was dusk at that time so the sunset was really nice as it reflects the water on the bridge. While passing on the bridge, I was struck by the awesome and wonderful beauty of the sunset. Then it gave me an idea to paint it as it would not be taken away from my mind.
Hope you like it, everyone.