TRINITARIO FLOWER - FLOR DE TRINITARIO
Hello everyone, on this occasion I would like to share with you a picture in which you can see some trinitario flowers decorating the background landscape.
Hola a todos, en esta ocasión quisiera compartir con ustedes una fotografía en el cual se puede apreciar unas flores de trinitario decorando el paisaje de fondo.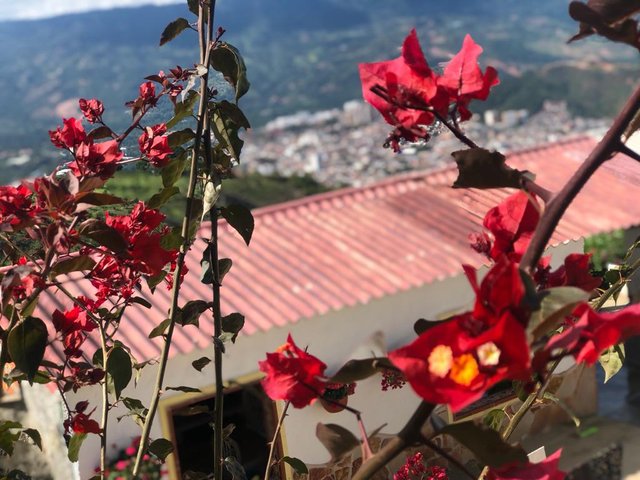 Photo taken by mi celular SAMSUNG J2CORE
This flower is well known for its various shades in white, yellow, magenta, white, pink, purple and red colors. It is a common plant in gardens (including mine) and can grow up to 12 meters tall. They are hardy in the summer season.
Esta flor es muy conocida por sus variadas tonalidades en colores blancos, amarillos, magenta, blanco, rosa, moradas y rojas. Es una planta común en los jardines (incluido el mío) y pueden llegar a medir hasta 12 metros de alto. Son resistentes en temporadas de verano.
I hope you liked it and you can leave your comments if you also have this beautiful plant in your garden.
Espero les haya gustado y pueden dejar sus comentarios si en tu jardín también tienes esta bella planta.