Beautiful place
I'm interested in Capturing Awesome and beautiful things and share it to other peoples. I wants to spread the beauty what I have seen.That's why I always try to describe about my Captures a little, It helps me to understand what do you think about my captures. Soon I will post more new photos.
---
WONDERFUL PHOTOGRAPHY
---
---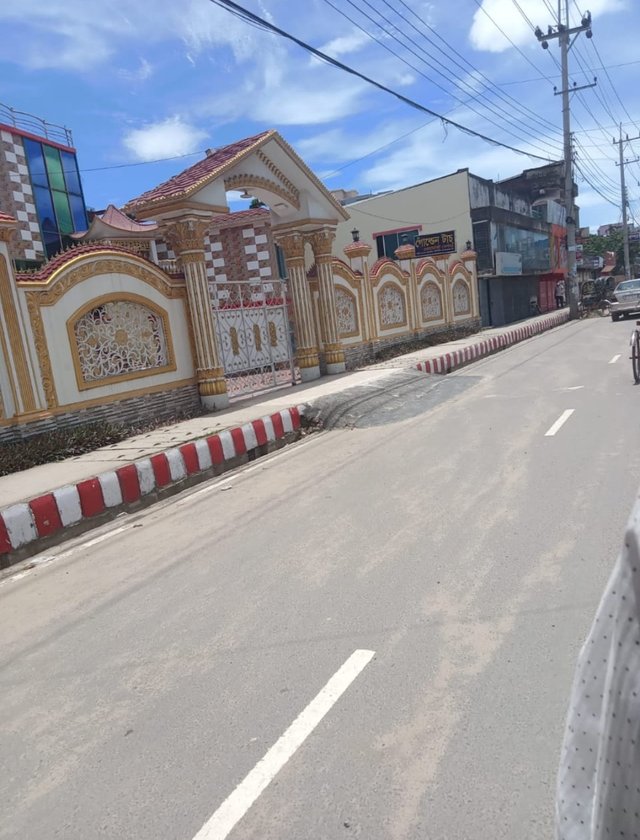 This palace, as beautiful as a palace, stands tall on the side of the road. But it is not a palace, it is a convention center. Looks like palaces though. However, its splendor is not less than the palace. This palace has witnessed many marriages. Many couples sit in this palace and swear to walk the path together in their future. This palace gives the gift of many happy moments every day. This photography was captured while passing by this convention center by road
At first I didn't think I could make the entrance of this palace beautiful. I don't know how much I was able to raise. This judgment will be made by the viewers of photography.
---
I use my camera to Shoot or captures Pictures. I am not an Official photographer.
Besides Shots I have edit photos with my phone! Sometimes I Will share edited photos. I edit photos to make them look More gorgeous.
---

I do use Polish to edit photos. So that my photos looks very nice and more gorgeous. You can do anything with your picture using polish. I do recommend you to use polish as your photo editor. You can easily download it from Below


For Android || For IOS

---
Earn Crypto for Publishing and Reading Join Now - Registration is Free and Instant. Publish0x is a Blogging website where you can earn money just by tipping peoples. You can also Create post there and earn by them. Join the awesome Website Today!


---
---
** TᕼᗩᑎK YOᑌ **
ʄօʟʟօա | Share | ʊքʋօȶɛ