Weekly Activity Report | Top 5 DraftCrearte Community Posts [06/07 to 06/12]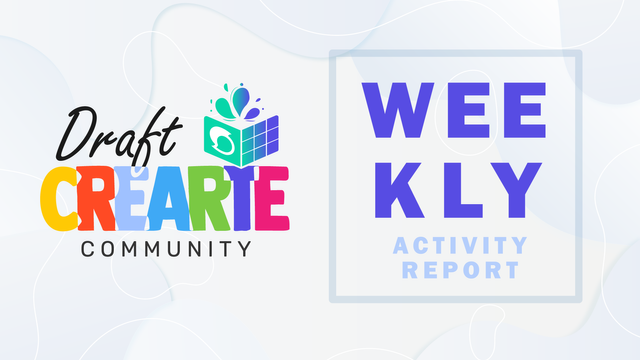 We know that your posts deserve to be rewarded, for this reason we have been supporting all the quality posts that are published in our feed.
Each User who makes his presentation will receive a small contribution of 0.500 STEEM
6 will be chosen quality posts that follow the community rules receive 1 Steem each.
Our weekly contests will also allow us to evaluate your work, choosing the best entries to be awarded.
In addition, if its publication is liked by the curators, it may be rewarded with a vote in favor of @steemcurator01


The following posts have been chosen for originality, effort and creativity. They also stand out for being very specific in their "step by step" and quality photos.