Contest: The Creative Object / Make a drawing using an everyday object / 40 steem in prizes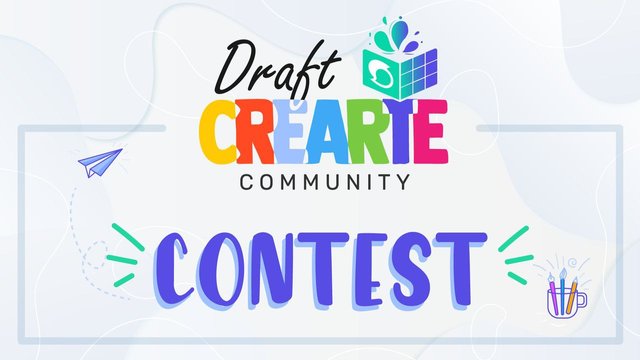 Draftcrearte returns with a contest that you cannot miss..
Hello, creative friends! how are you? we are very excited about this series of contests that have ignited your creative spark. We are not going to let it go out, so let's continue with this challenge that we are sure you are going to love. Are you ready for this?

Make a drawing using a everyday object...
The most important resource for this contest is your imagination! The dynamic consists of capturing your drawing or illustration on a sheet of paper using a creative object as part of the design. The drawing and the object must work together and not separately, you can use anything you want, objects of all kinds or even fruits. The object must form the main part of the drawing in such a way that when it is removed, the drawing will not make sense without that partYou don't need to be an expert in drawing, we want you to work on your idea with a lot of originality which is the most important thing.
Important fact: The object used cannot represent itself in the drawing. For example, if the drawing is a basket of fruits you cannot use an apple to represent the same apple, the idea is to complement the drawing with the chosen object.
Please pay attention to the following examples :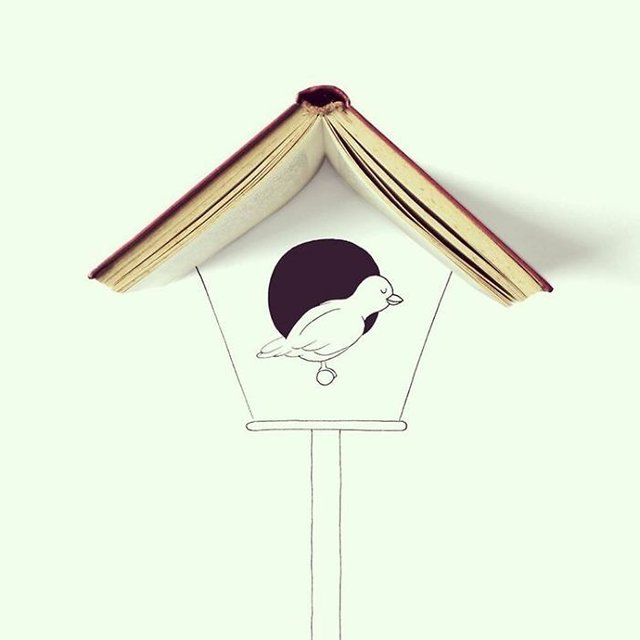 Source
---

---
GENERAL RULES
Please read the following rules carefully:
To participate in this contest your account must be verified in our community.
The title of the post should be: Creative Object Challenge: title // by @youruser
The Main image of your publication must be the photo of the Final Result of your work.
Include the process by placing at least 5 PHOTOS + FINAL RESULT + SELFIE (You must use your "DraftCrearte" poster, with your username).
Include the tags: #creative-object #draftcrearte #contest #steemexclusive
Be sure to post your entry in the DraftCrearte community.
You need to share your entry on social media by inviting other people to participate. It is necessary that you place the link that redirects them to the contest. Use the tags:
#steemit #crearte #draftcrearte. Also, tag the @DraftCrearte account.
Take a screenshot of your promotion on social media and post it in the comments of your post.
Any user who wishes to participate must make a comment in advance on this post, inviting 3 users who are not in the community.
It is necessary to give reestemd.
Comment on the entries of the other participants.
If any type of plagiarism is discovered, the user will be disqualified, and all future DraftCrearte contests.
We accept entries in English and Spanish.
---
Aspects to evaluate:
| Originality-creativity | Photo quality- | art presentation | Step-to-step | Comply with the rules |
| --- | --- | --- | --- | --- |
| up to 3 points | up to 2 points | up to 2,5 points | up to 1,5 points | up to 1 points |

| 2nd place🏅 | 3rd place🏅 |
| --- | --- |
| 10 STEEM | 8 STEEM |
| 4th place🏅 | 5th place🏅 |
| 5 STEEM | 5 STEEM |
---
This contest ends on Sunday 10 at 11:59 pm (Venezuelan time) and the winners will be announced the next day, which will be chosen by a group of active members on our Discord channel.
We invite you to join our Discord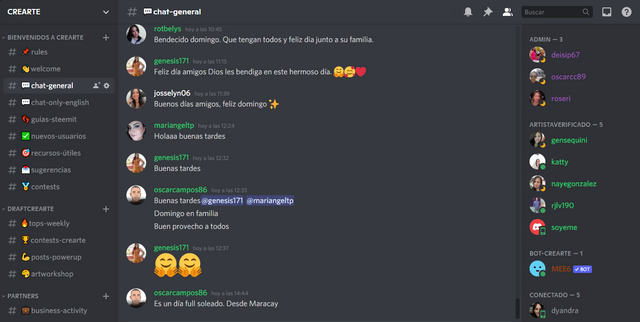 ---
Are you new and would like to join the community? Visit the following post for more details.
https://steemit.com/hive-109427/@crearte/updated-getting-started-in-the-draftcrearte-community-or-general-rules
Links to support our DraftCrearte community via SP.
Social Media:


@steemcurator01