Casper: First rounds of Public Sales
As the crypto market starts to heat up again after a year or two of slumber, so are the new project offerings. Polkerstarter (POLS) has been all the rage among crypto influencers and those who have access to the private sales (3000 POLS required) or the very limited selection of whitelisted Ethereum addresses for the public sales.
Of course, one would be foolish not to throw your hat into the whitelist lotteries for these IDOs but you do get the distinct impression that many of these pools are for early access to tokens that will later be dumped on people when they go up for public listing or on UniSwap. Having a million and one crypto influencers shilling the same thing one after another adds to that impression, building up the hype for the people who miss out on the Private or POLS-holder sales. The influencers then dump on their fan-base and then crow about 100x-ing tokens... which builds up the hype for the next dump! Of course, there are the occasional hidden gems there... but it reminds one of the ICO dumps of the last bull run.
Which brings me to the CoinList launches... these are my favourite ones.. and are profoundly boring in comparison to the hyped ones. It is really aimed more at the non-retail world, and they have vetted launches that generally are only going to public crowdsale after a VC series of funding. No hype... no twitter campaigns, no claims of 100x. Just steady and slow project launches, that do pretty damn well!
Casper is the first of the CoinList launches for 2021, with the last one being FLOW in late 2020. That is pretty much the pace of these CoinList offerings, one or two at most for each quarter... in comparison to other platforms offering about 2-5 per week...
Much of the infrastructure around crypto is mainly targeted towards the retail crowd... however, enterprise need things to be done differently. Casper is a project that aims to provide enterprises with the ability to harness the advantages of blockchains and cryptocurrencies. Go read about it here: Casper Launch.
This particular launch has 3 different options for the crowdsale and you can freely mix them up and select more than a single option. The big differentiators between the options are the lock-up times and the price per token. Many of the CoinList offerings have had long lock-up times to prevent that initial dumping, giving the project time to work on their project.
This one has a free unlocked version open, but it has a much smaller initial supply and also a worse price per token. On the other hand, if you go for the full 12 month lockup, then you are looking a pretty nice price... especially if the project does well!
It is really important to realise that CoinList is a compliant token launch exchange. Everything is above board, so mandatory KYC AND restricted geographical locations. Likewise, everything on exchange is geared towards regulated and compliant tokens, so there is a much smaller list of possible ways that you can fund your account (although, most stablecoins and major cryptos like BTC/ETH are okay).
I have taken part in previous offerings, and I've been a pretty happy customer. Time will tell whether or not these will be good investments or not... but in general the teams and offerings are MUCH more professional than what you will find in the more "open" and "fair" launches. It is still a risk though... so don't commit what you can't afford to lose!

Handy Crypto Tools
Ledger Nano S/X: Keep your crypto safe and offline with the leading hardware wallet provider. Not your keys, not your crypto!
Binance: My first choice of centralised exchange, featuring a wide variety of crypto and savings products.
Kucoin: My second choice in exchanges, many tokens listed here that you can't get on Binance!
Coinbase: If you need a regulated and safe environment to trade, this is the first exchange for most newcomers!
Crypto.com: Mixed feelings, but they have the BEST looking VISA debit card in existence! Seriously, it is beautiful!
CoinList: Access to early investor and crowdsale of vetted and reserached projects.
Cointracking: Automated or manual tracking of crypto for accounting and taxation reports.

Upgoats by ryivhnn
Account banner by jimramones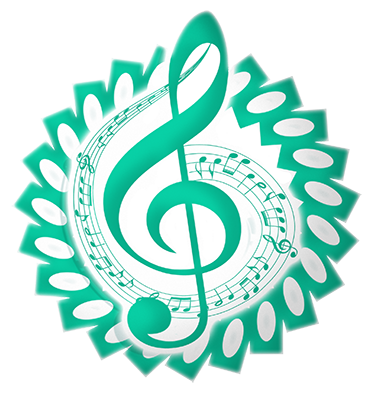 The classical music community (Subscribe at Steempeak and Peakd) at #classical-music and Discord. Follow our community accounts @classical-music and @classical-radio. Community Logo by ivan.atman