#Club75 | #Club5050 || A Little Story of a Journey || Bur Kelieten, Aceh Tengah
Hello steemian friends!! How are you today ?? I hope you are doing well and are still enthusiastic about making scientific work on this platform. in the condition of our area which is raining and the weather can change at any time it will cause our health will not improve, so take care of yourself to stay healthy and enthusiastic for a better life.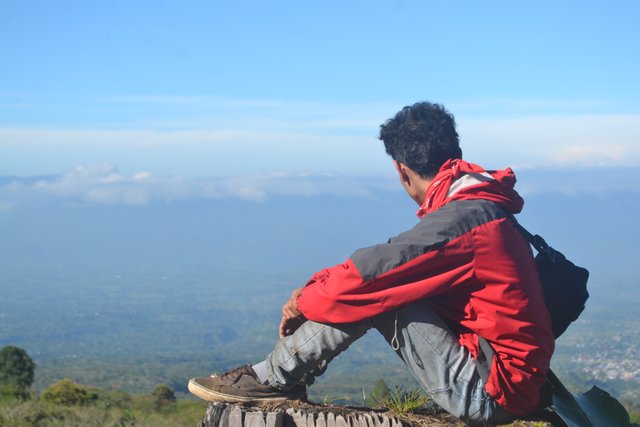 #Club75 | #Club5050 || A Little Story of a Journey || Bur Kelieten, Aceh Tengah

Adventure in the wild is one thing that has become my habit now. Ever since I joined the Nature Lovers Organization. This is the umpteenth trip I have taken and my trip is not only to highland areas, namely the mountains, sometimes I also travel to lowland areas, such as forests in my area, namely North Aceh. But this time I will still share the story of my journey in the mountainous area of ​​central aceh which is currently still popular in the Wilderness Community today.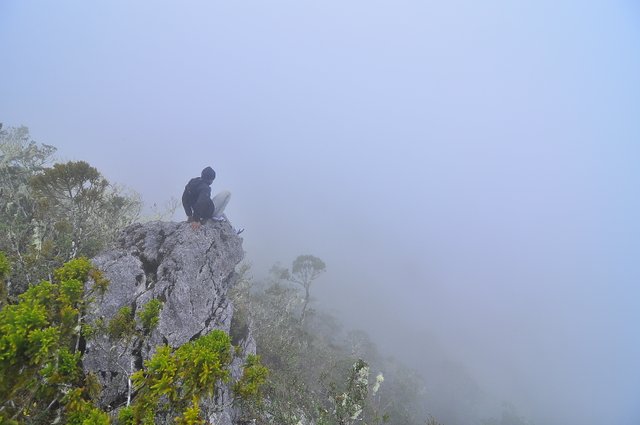 Bur Kelieten Gunung which is located in Kematan Bintang, Central Aceh, at the foot of the mountain is flanked by several villages, one of which is the main Shia Kejurun village and this is a village we often pass by. Now there is also a climbing post here. This climbing post makes it very easy for climbers to travel, the first if there are obstacles when traveling. But when I did this post it wasn't there yet.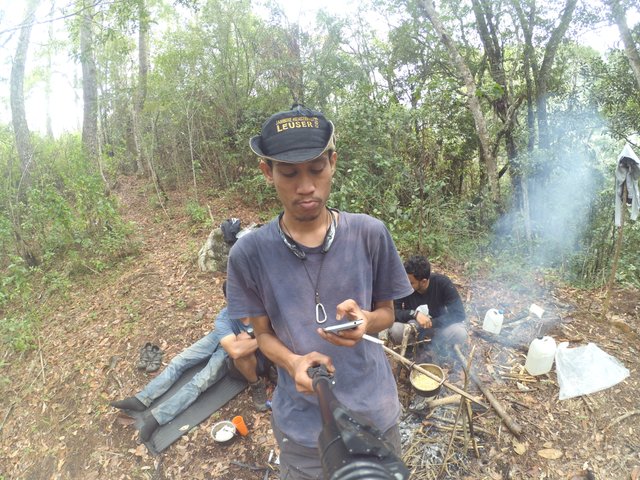 In the morning we will gather at the secretariat to clean up the equipment and complete the team's needs. After everything was settled, we immediately departed by vehicle to the city of Central Aceh, the journey from lhokseumawe took 6-7± hours via the Mount Salak road, so we arrived at that time at 20.00. the coordinator team immediately divided the tasks to speed up our journey. After everything was finished, both from administration and tidying up the equipment, my friends and I went to the first shelter.
What happened that pitch black night, I don't know, we could only enjoy the food we had cooked, the food tasted delicious because we were very hungry. In my opinion the most delicious food is when the stomach level is no longer filled. After we were ready to eat our meal, we immediately rushed to rest. tomorrow morning we have to walk early to get to the top.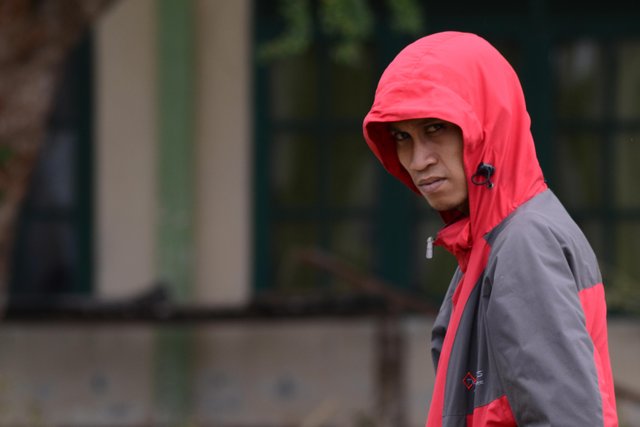 Early in the morning we were done to continue our footsteps towards the destination we wanted to aim for. Slowly but surely I took the steps to the place we hoped for. Together with all the team, we were very excited to keep going until we reached the peak. We didn't stay at the second shelter anymore, but this time we wanted to feel a different sensation, which is to feel rest at the top of the mountain.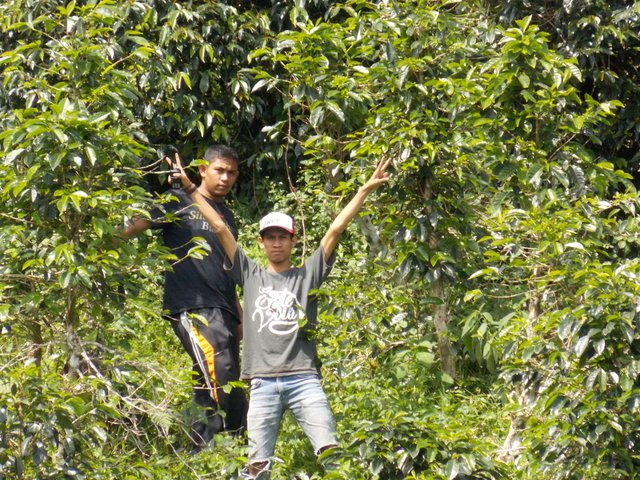 The top of the rock in this buer kelieten there are only rocks so you understand how the place is where we rest. Well, the thing that is mandatory when climbing is enjoying coffee with a view of the lake decorated by a thin fog. We will find beautiful things with difficulty and instant things are indomie.
we have done everything here including taking pictures and defecating, have you climbers ever enjoyed defecating on the mountain. Let me wait for your comments in the comments column. We can go hiking together but the sensation we get is different. Because there are many versions of climbing, some are climbing for fame and some are climbing for serenity.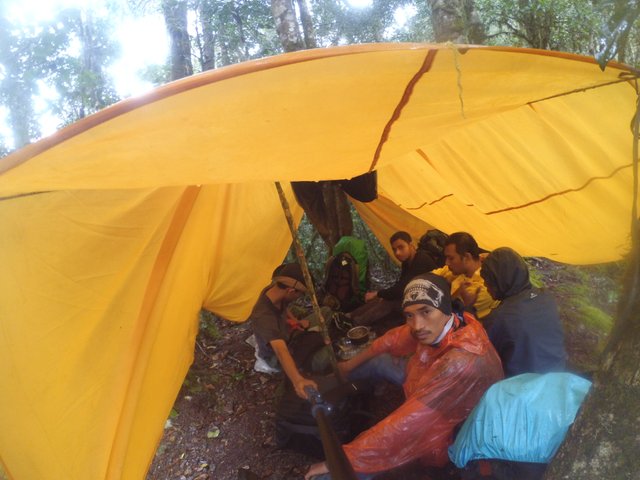 Thank you to friends who still faithfully support my account @abdrahman08, hopefully we can together advance our works. This is a piece of the story that is lived when climbing mountains or doing activities in the wild.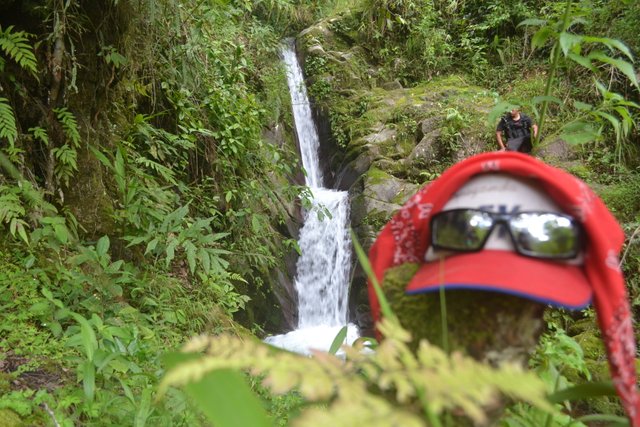 There is no difference between seeking fame and seeking serenity, it is only in ourselves
Achievement1
abdrahman08