Steem-Travelers || I'm a Travel Lover and I'm a Part of #CLUB100❤️
Hello steem traveler friends who are there!❤️
Introduce my self. My name is Fitria Winanda. You can call me Nanda. I have a hobby of writing, especially articles and poetry. Since childhood when I was in elementary school, I used to write a diary in my pocket book. It tells about the things that happen in the daily life of my life.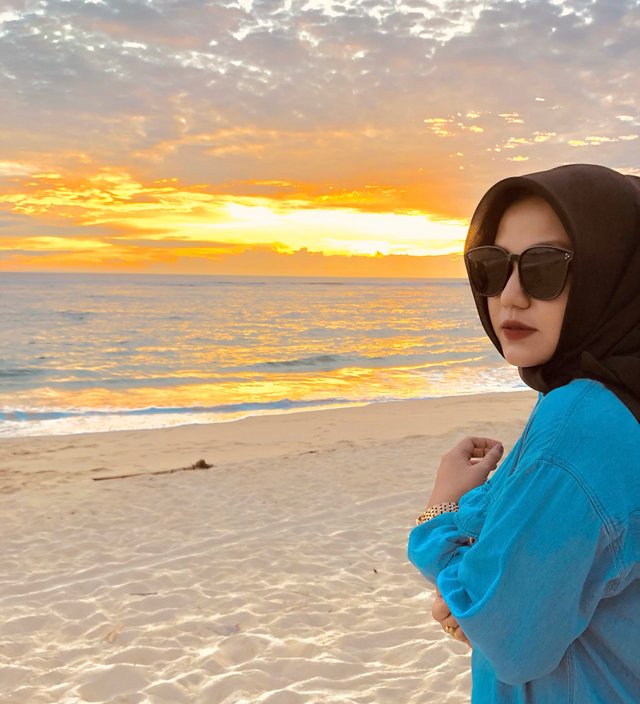 Currently, I am still actively writing. Some of my books, articles, and poems have been published in several campus magazines. Currently, I am also pursuing a master's degree at a university in Lhokseumawe City.
Currently, I am a teacher. Teachers for my children at home and teachers for my students at school. However, I am actively writing on steemit as a place for development and my hobbies and writing talents.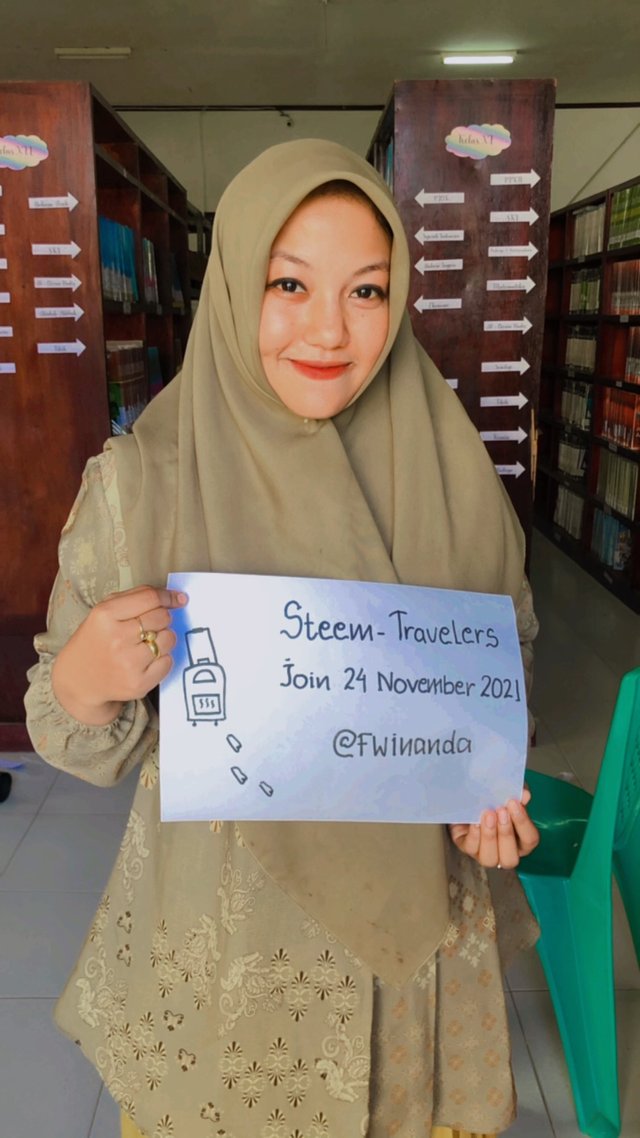 Apart from writing, I also love traveling. I like walks especially those that show natural scenery. Because with nature, I feel more peaceful and healthy. Besides that I feel freer and my mind becomes happier and calmer.
Accidentally, some time ago I read several posts in this community, one of which is @papi.mati. Starting from the comments that tagged and commented on my writing until finally I saw his account and saw interesting posts and according to my traveler's hobbies. Indirectly, his post spurred my adrenaline to shop to be active and creative in writing in this community. Thanks @papi.mati.
I am a woman who is also a hobby everywhere. When I was in college, almost every week I went on vacation with my friends. Good to the sea, lake, river and others. However, due to limited time and busyness and attachment to family when it arrives, I spend more time taking care of and completing household matters while taking advantage of my free time to write posts on steemit.
In the past, I used to travel a lot with my family and friends. In this post, I want to show you also some of the places I visited this year. Last June I had a vacation to Mount Salak with friends. Mount Salak is one of the tourist destinations in the northern Aceh region. The weather there is foggy and cool with natural views of green mountains and body forests with the outskirts of the city. cold atmosphere is also foggy, can make the mind calm while enjoying a cup of warm coffee.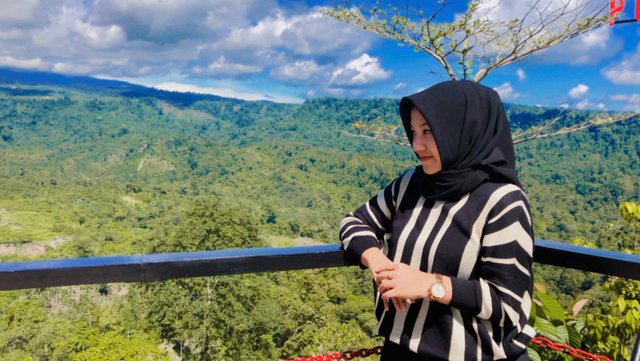 Then last July, I also went on vacation with office friends where I teach at Takegon. We visited various places there, one of which was the Lukup Badak rafting tour. This white water rafting can be used as a recommendation for every tourist who wants to enjoy an adrenaline-pumping tour with family and friends because the current is a little heavy plus the fresh air adds to the enjoyment of traveling.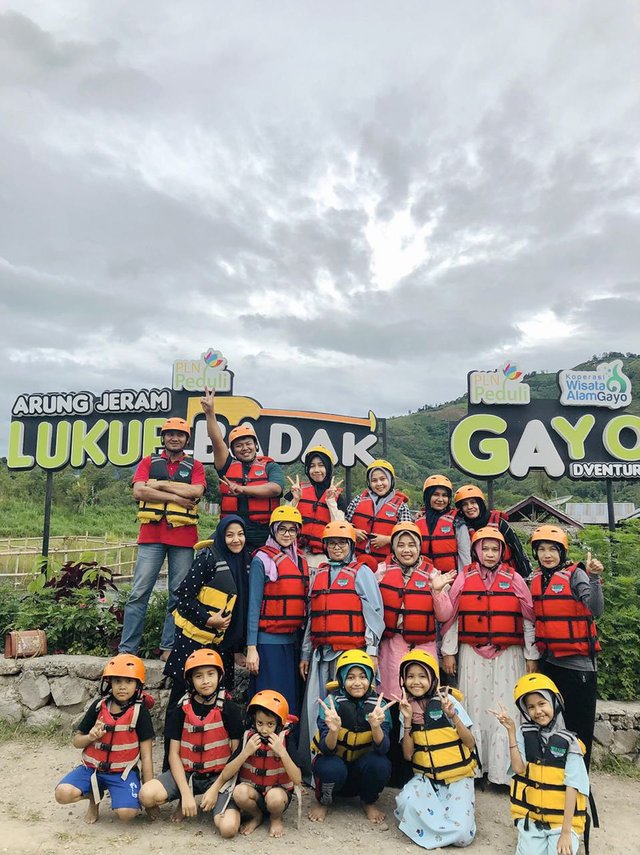 Laut Tawar Lake in Takengon, Central Aceh. Laut Tawar Lake is a lake and tourist area located in the Gayo Highlands, Central Aceh Regency, Aceh. The advantage of Lake Laut Tawar is that the natural panorama is very beautiful because around the lake there are green hills when it is the rainy season. The weather there is quite cool and cold for friends who want to visit Takengon City.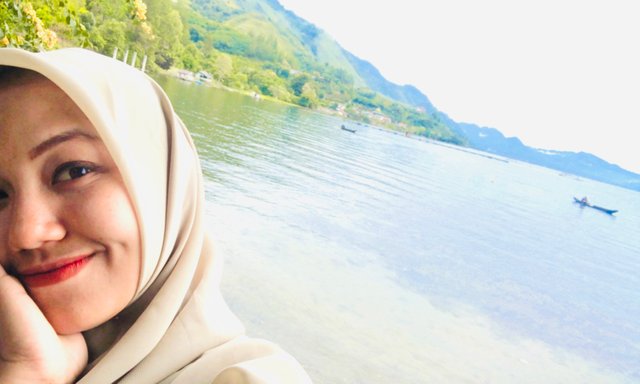 That's how i am in this great community. I will try to help this community as much as I can. The way I can do it is by actively posting, voting, and making positive comments to fellow steem traveler followers.
cc:
@willeusz ADMIN Admin | 500 SP Delegator
@papi.mati Admin Admin | Delegate 7000 SP
@ponpase MOD Moderator | 200 SP delegate