#club75 - Travel to manikganj Landlord's house of bangladesh || by @safi01
---
❤️

Generous Landlord's house

❤️
---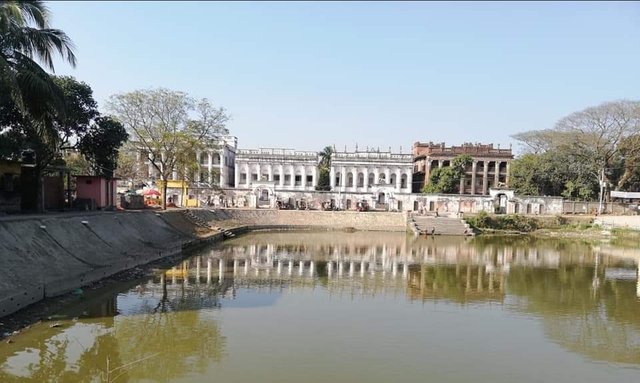 INTRODUCTION
---
My name is @safi01. I am 25 years old. I am an engineering student. I studied textile engineering at Daffodil International University. I live in Dhanmondi dhaka and from here I go to my varsity and take classes. My family has 5 members. My father is a retired school teacher. We are 3 brothers in total. Today I will tell you about the manikganj landlords house. I went there a few days ago.
Let's get started.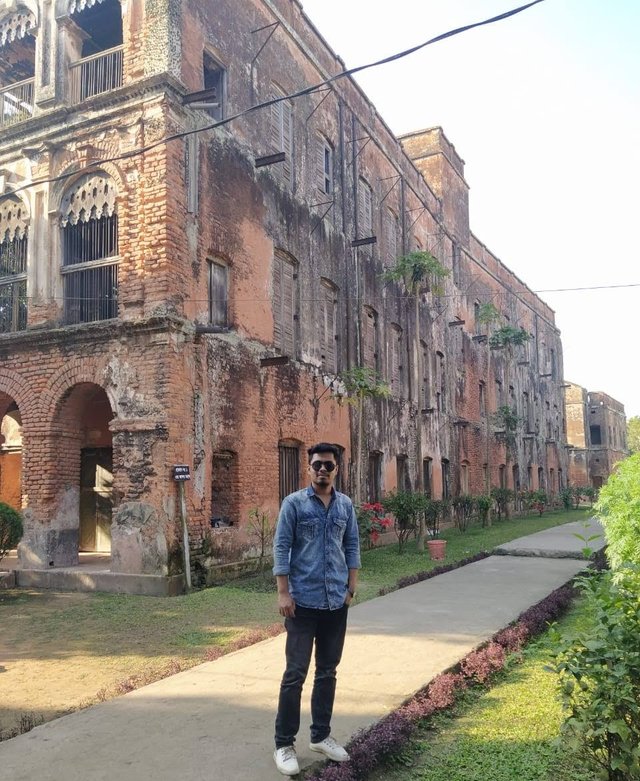 ABOUT KING
---
Manikganj is one of the districts of Bangladesh.Located 150 km away from Dhaka.His name was Selim Khan. He was a Muslim ruler. This most generous king of Bangladesh lived in this district. At that time he got the title of philanthropist because he helped a lot of people. During his reign no one would go without food. He loved the people very much. He did a lot of good work at that time.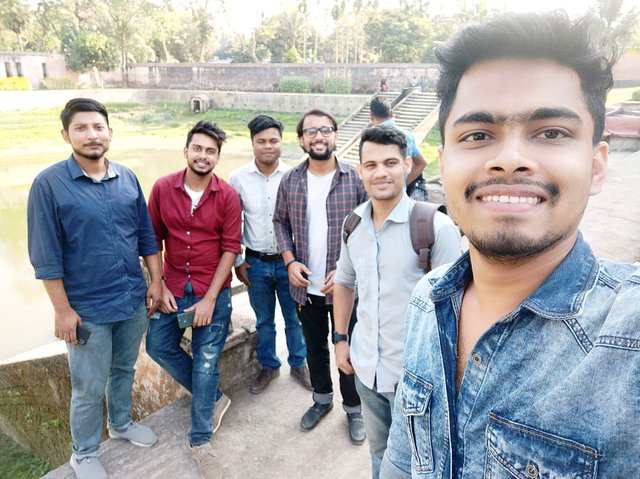 This king had three daughters. He had no son. He loved girls very much and he married those girls to the people. That no portion of his property should go to any king's house. As if his wealth is divided among the poor.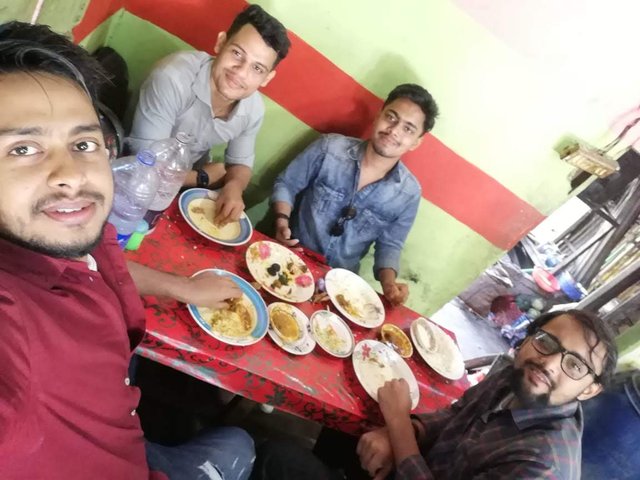 He had two wives of the king. The two palaces were very beautiful. The 4 storey palaces are very beautiful. You will actually see here that the total number of houses here is 15.The total number of ponds in his zamindar house is four. In which all the members of the royal family used to bathe.When we went there, we heard from the people that during his tenure he had distributed a lot of wealth among the poor and miserable people of the area.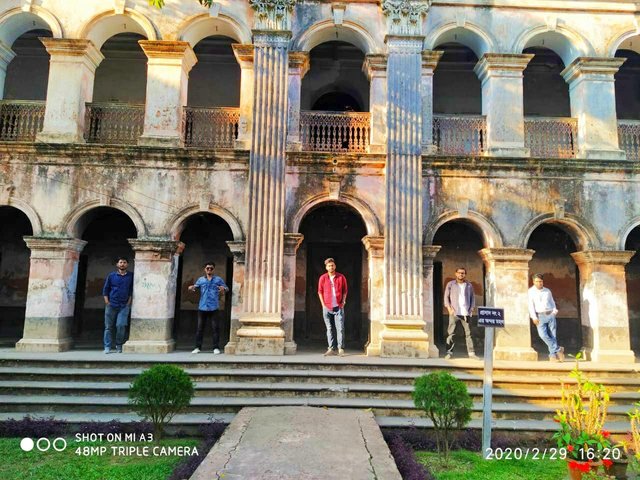 The king's kingdom was ruled from where we stood. He ruled over an area of ​​about 300 km from here.
The entrance fee here is 20 rupees. We went here by bike from Dhaka. It took us three hours to get there.
His residence is located on about 20 acres of land.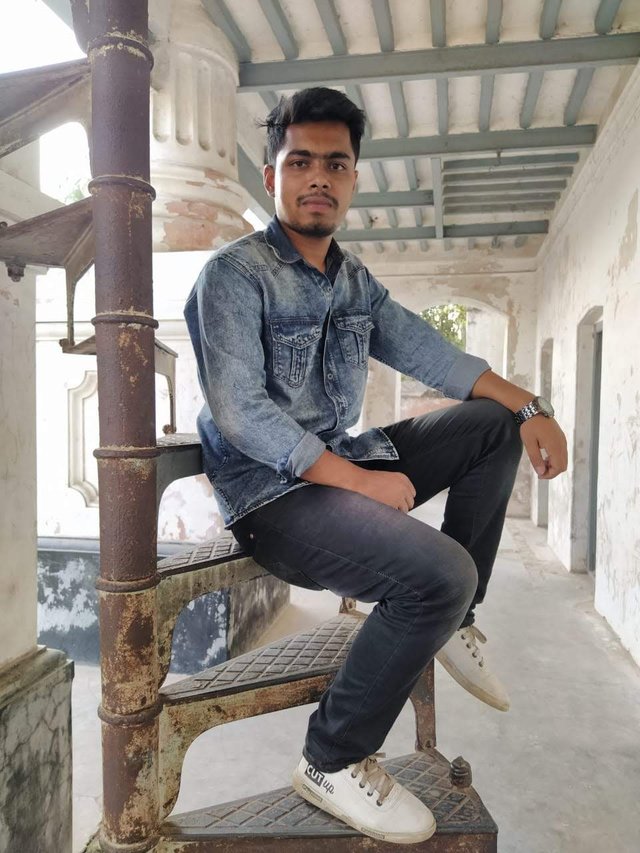 You see, I have to go up and down the stairs that I am sitting on. It is a staircase leading from the bottom to the top of the king's residence. It is round in shape made of iron. So long ago the rust fell.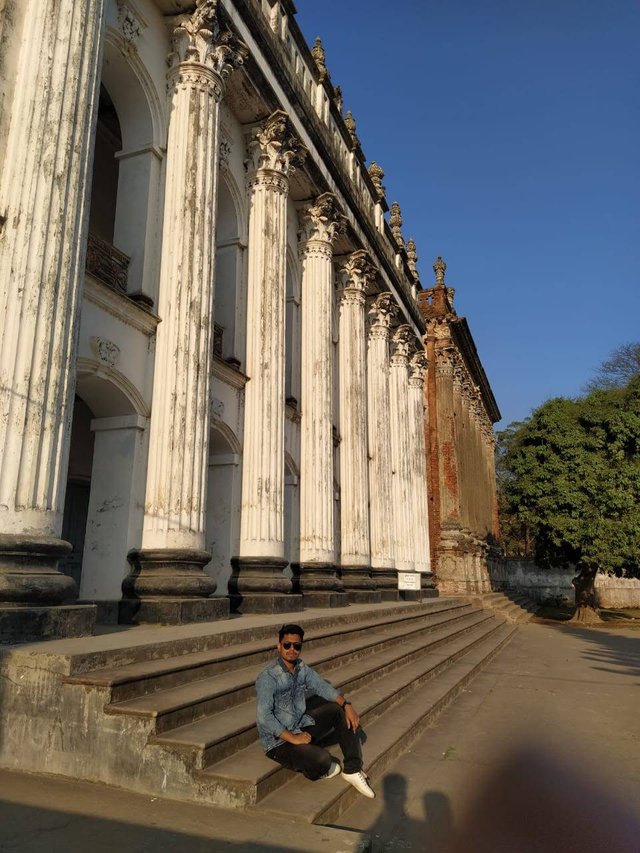 Coming from far away, we were very hungry. That's why we sat together and ate together. There is a lot of stuffed food here. Which you will love to eat. Once you play, your mind will be filled. Here you will find these foods very easily. You won't find them everywhere.
KING REST HOUSE
---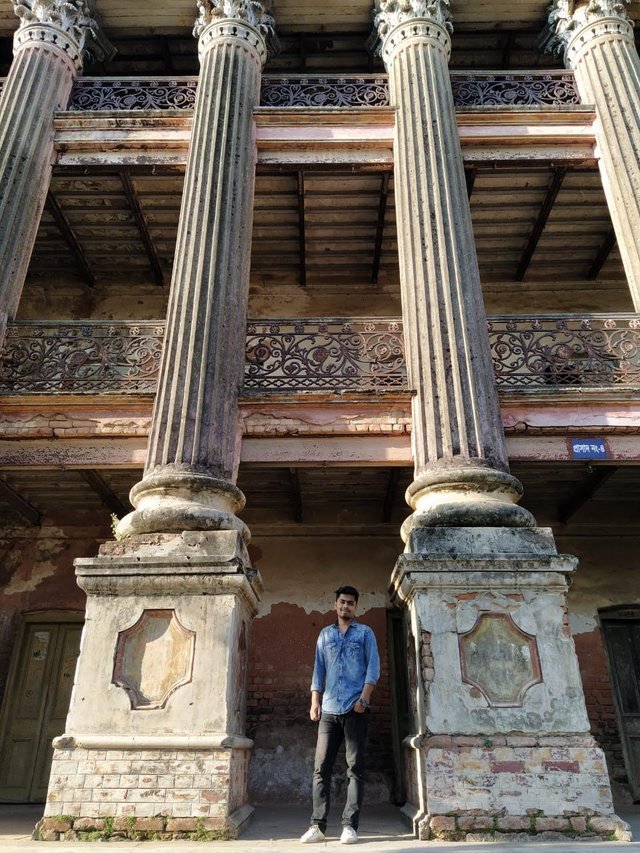 This is the king's rest house. Where he rested. He used to rest there after a tiring day. Right next to this rest house is a pond on the right side of a river from which he used to enjoy all day to get rid of fatigue. He decorated the environment very nicely. Flower garden in front. There are different types of flowers. Very beautiful flowers.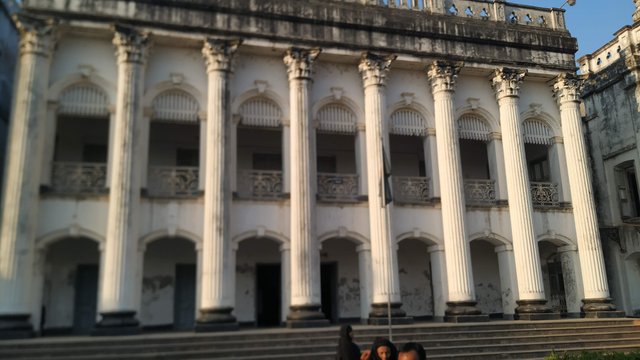 All of you are invited to visit Manikganj Zamindar Bari. I hope you will be really impressed. Everyone will be fine and healthy.
---
❤️

THANKS EVERYONE

❤️
---
Thanks for reading my diary game post.
Cc: @pennsif @papi.mati @willeusz @hive-111293 @datych @ponpase
mention 2 friend
@waliullahshaban @arif01
Location
Zamindar Bari - Baliati Rd
https://maps.app.goo.gl/qGsE3bST5yGEwxiP7