A review about Daft Punk's Giorgio by Moroder.
Yesterday we received the sad news about the break up of this great French group. They formed Daft Punk in 1993 in Paris by Guy-Manuel de Homem-Christo and Thomas Bangalter.
We can describe their music as part of the French house movement but also combined styles such as: funk, techno, disco, synthpop and others.
They achieved popularity in the late 90's with their song "Around the World". They are also known for their image, wearing helmets and appearing to be robots.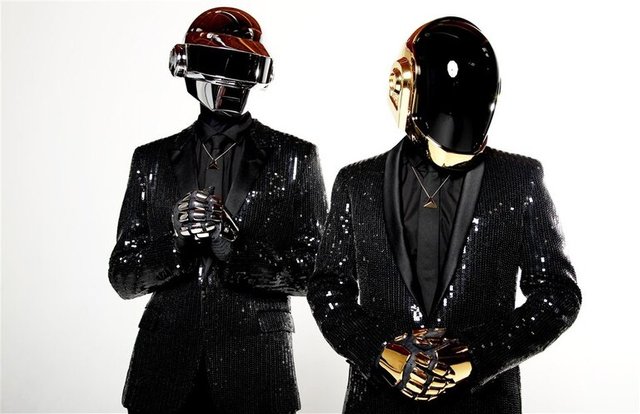 credit
In 2013 they released their fourth and last album called "Random Access Memories" which won five Grammy Awards in 2014. In this album we can find a track called "Giorgio by Moroder". This is the third song of the album.
"Giorgio by Moroder" tells the story about Giovanni Giorgio (who is one of the most influential producers in electronic music) as a monologue and he speaks about his early life and the beginning of his musical career.
I personally like this song because it talks about some sacrifices you have to do in order to achieve your goals. He said he needed to drive far from home and hardly sleep to go and play in some clubs around the city. Also describes the music as an experimentation. He wanted to make music with sound of the 50's, 60's, 70's and then create a "sound of the future"
So that's why Giorgio Moroder became so influential in the electronic music. The last part of his monologue on this song concludes with a remarkable line: "My name is Giovanni Giorgio, but everybody calls me: Giorgio". After that, starts an epic riff based in his musical style.
Although this is not a hit or a popular track (maybe for the 9:14 long) the composition and the instrumentation is great and worth to listen.
This was my first review and recommendation in steemit. I hope you enjoy this and I'll be here again posting more music to listen to. If you have opinions let me know what you think!