WRITING AND REVIEWS - BIOGRAPHY CONTEST - HAMMOND MOGTAR BIOGRAPHY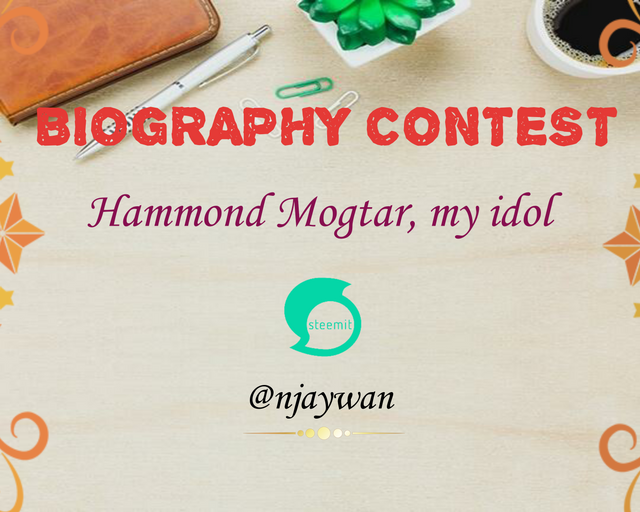 The first time I questioned myself on who I wanted to become in the near future, it mostly pertained to the career path I wanted to pursue. It never really lined up with the kind of person I aspired to be, and never related to the qualities I wanted to possess. I really had to assess myself and discover what was really important to me in life.
Growing up, I have looked up to a lot of people for a variety of reasons. Pop stars, entrepreneurs, teachers, superheroes, you name them. I guess it's a phase we pass through on the quest to find ourselves. The one person I have now grown to idolize is my uncle, Hammond Mogtar. He has led a great life and is a living manifestation that anything is possible with hardwork and determination.
---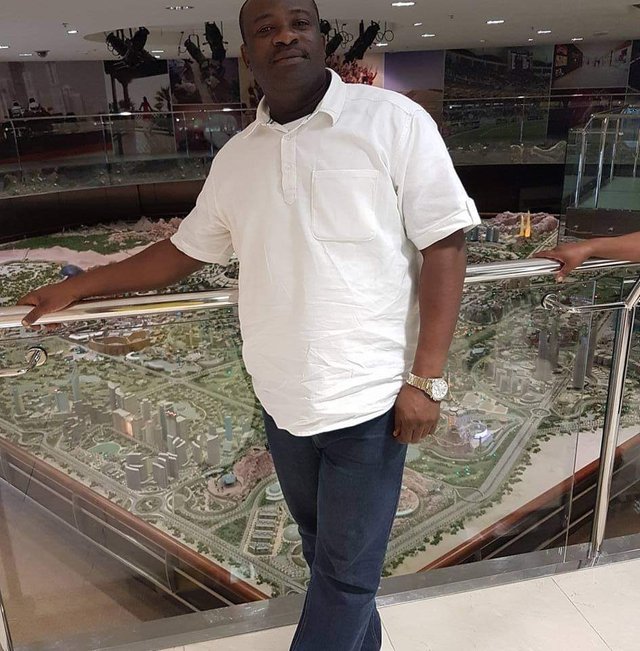 Hammond mogtar, my uncle
---
Family Background
Born on 2nd February, 1971 in a small town in the Upper West Region of Ghana within a less privileged family, there was not so much he could do. His father (my grandfather) was a simple farmer just like his mother (my grandmother). Back then, the people of Limanyiri never had big aspirations. The only that mattered was getting their daily meal. And his family was none the wiser.
As the second of eight children in the family, he knew he had to set a better for his younger siblings to emulate. This always kept him on his toes as he knew much responsibilities might weigh on his shoulders someday.
---
Early Life
---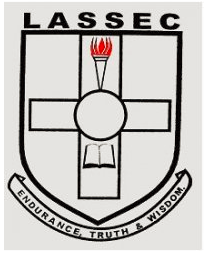 Lassie Tuolu School Logo source
---
Google "Lassie Tuolu Senior High School" and you would find a high school facing many challenges such as water problems as well as electrical ones. These modern problems are just the tip of the iceberg as compared to the ones they faced in his schooling days. Those were just were just unfathomable; rituals(juju), student satanism, student beheadings, etc. He still managed to pursue General Arts and completed with great results.
Due to the lack of funds to pursue his preferred choice at the University, he was forced to attend the teacher training institution at Wa. He taught for close to ten years in the region after completion. Everyone compliments him on his mode of delivery at the time and the level of preparation he puts in teaching but once I approached him about it, he just smiled (very modest). I heard many stories about the lengths he would go in order to help a friend in need. This told me a lot about his generousity.
---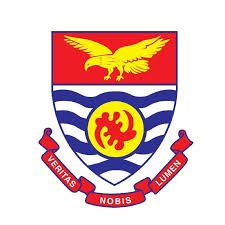 University of Cape Coast Logo source
---
After ten years of teaching and getting married to the woman of his dreams, he finally got saved for a course at the university. He persued business administration at the University of Cape Coast and obtained a first class in his field. His care for others was quite apparent in the university as well. Let me tell you about an incident that happened. A fresher had arrived at the university and due to the competition amongst their accommodation facilities, he could not secure a hostel.
My uncle was informed about it and he immediately jumped in front of the situation and lended a helping hand. He hosted the student (a complete stranger) to stay with him for a while till he finally got his own place to stay. He didn't know then that the guy's father worked at one of the biggest multinational companies in the country and would later help him secure a job.
---
Current Life
---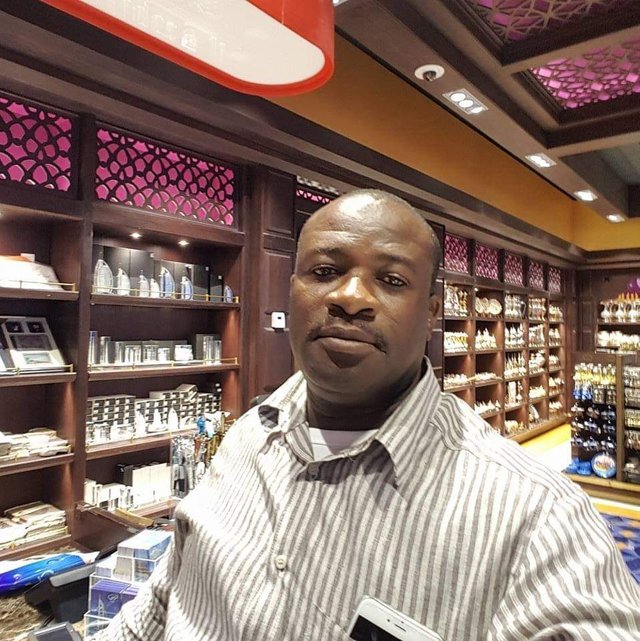 Another picture of him
---
After obtaining a degree in Business Administration, he was employed as a junior staff at the Golden Star mining company. This is a multinational mining company with branches all over the world. His thirst for working hard did not quench. Within the span of 5 years, he climed up the ladder and became the human resource manager at the company. He has now worked there for about 12 years and keeps soaring higher.
Family is not just an important thing, it's everything.
~Michael J. Fox.
His selflessness is still quite evident as he has helped ease the financial stress amongst his family members. He has taken a chunck of financial weight such as the school fees of other people from Limanyiri (our hometown) as well. Although he travels far and wide on huge projects, he is still as down to earth as it gets.
My uncle, Hammond Mogtar is an epitome of humility and a beacon of hope for everyone with a humble background. He defied all the odds against him and reached a status most people only dream of. I really look up to him and hope to possess his unique qualities. I am very optimistic that with such qualities, there will be no obstacle I shall not overcome in my journey of life.
---
Thank you for your attention.
Special thanks to @belenguerra & @fendit for this contest. See you soon :).