Writing And Reviews : Biography of Abu Iddrisu
Hey Everyone! There has been very vigorous creating moment shaking the entire steem ecosystem. Contest and engagement is now the order of the day. I have now understood how the 3R's is meant for, through contests many of us are rewarded heavily, more members are retained, many new comers would be recruited, and the inactive would now see the need to join in order to be rewarded.
The writing and review of Biography of love ones, legends in our lives and community has come at the right time since many of us have Biographies to share on the Steemit blog but where was to appropriate community to to get more attention? Thanks to the effort from @fendit and @belenguerra for coming out with this great ideas to creat this great community.
I have many biography to write about many people who have become my hero in this life, but one gentleman has done exceptionally good in my life. I know him very well since he has been part of my childhood memories. We attention school in our infant age, and did every thing together like brothers, meanwhile we are from one biological mother or father. This gentle man is call "Abu Iddrisu."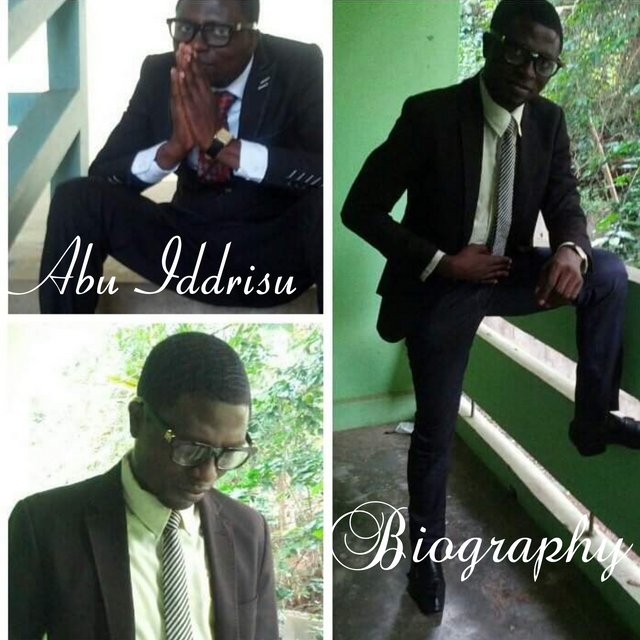 Abu is "Mamprusi" by tribe heirs from Walewale in the Upper West region of Ghana. The regional capital is Wa. Due to migration in search for freedom from financial crisis, his parents came and settled at Atronie in the Sunyani East district. His parents are farmers which they use to grow in large scale for sales. Abu's father married 2 wives and gave birth to 16 children, 8 to each mother. Abu's mother is the elder. Imagine what the life of most of these children might be? The reality was that those who were serious were able to make life meaning. Abu was one among the family who is very industrious and focused in life.
Abu's Early life in Education:
We started the same basic school at Local Authority school. In those days there was feeding grant for all kids enroll in school. This was to motivate the poor and vulnerable family to let their children attend school school. We were though very young by then but saw that our families were living in economic hardship. So we moved together as twins, shared everything in common to support each other. Learning at that school wasn't effective and conducive for us so we then moved to Methodist school. That was where we then stayed till we completed our Junior secondary school.
We separated shortly when we pursued secondary school. He went to Mim secondary school while I attended Kukuom Agric secondary school. We were very disturbed for being separated, but managed to meet anytime we had vacation. Upon completion, we again put our heads together to attend the same tertially education. That led us to attend the same polytechnic - Sunyani polytechnic. He did Accounting while I did Science. I never taught of becoming a teacher since both of us didn't make our minds to be teachers that was why we went to polytechnic to be self employed. But we had to begin from somewhere, the initial capitol was dragging us.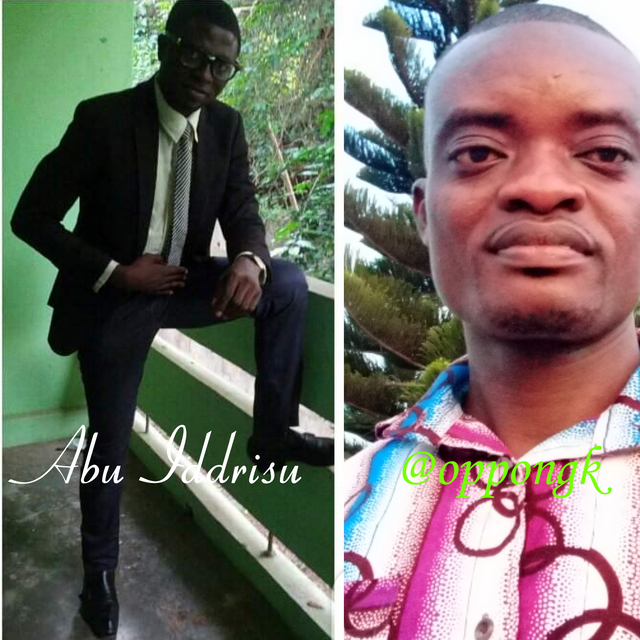 I came to teaching to spend little time get money establish my business, while Abu was fixed in District assembly work.
Abu has been my motivator, counsellor and support in life, though we are just friends but we are more like brothers. When the life because very tough to bear he was the one to urge me on. He is just a cleaver friend, very brave in all aspects of life. Though he hasn't acquired much wealth, but still think about my welfare and my and the entire family. I have even talked to him to join steem so that as friends we move together.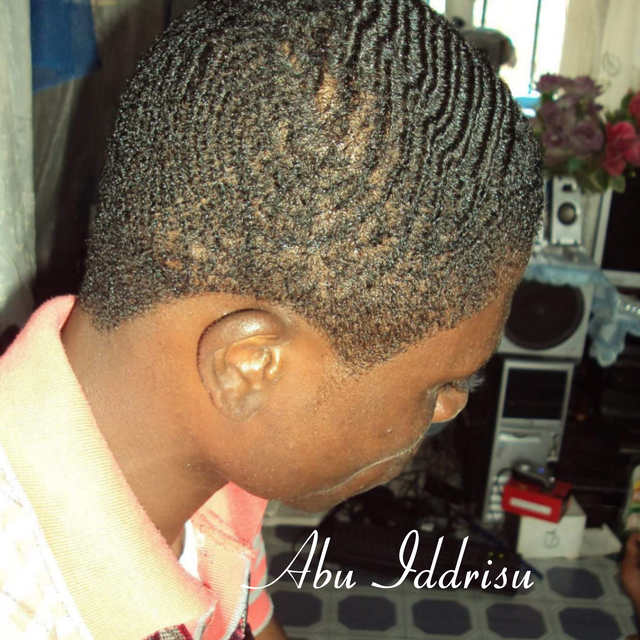 He has now married and having 3 children, 2 girls and one boy. I know, many young people young men will emulate him and be his role model. He is just a humble Guy who loves to be sincere to everybody.
Once again, thanks to @steemitblog, @steemcurator01, @fendit, @belengurra, @stephenkendal, @cryptokannon and many steem promotors around.