"Bird Box" Movie Review And My Opinion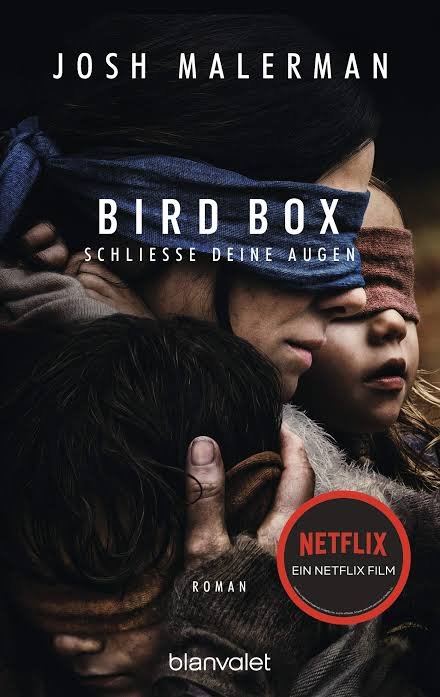 Source
Movie Review
No spoiler
Movie Name: Bird box
Director: Sujaan Baiar
Genre: Horror / sci-fi / Disaster
Country: United States
Language: English
Runtime: 124 min
Release: 12 October 2012
Imdb: 6.6 / 10
When you need to take a deep breath to survive ,,, then that breath is blocked when the light is blocked .... then what will you do ??? Who will accept the darkness ?? Or will you start walking with him ???
Well, suppose you see a horrible state of the earth where you don't see the sunlight year after year, you don't get any contact with it. You can't feel the depth of daylight, you are unknowingly stepping on the path of death before you come in contact with it ......... How will you feel then ????? Gone is the ray of light, if you come in contact with it in any way, you will push yourself to the lap of death ???
Hmmm, that's right, I was talking about the Bird box movie.
Plot:
The movie is set in a plot where Europe is suddenly fighting an unknown virus and trying to save two children from the insurmountable path of one mother, where everyone is sacrificing as soon as they come in contact with light.
                      🔮🔮Personal Opinion:

At every step, many things change due to the selfishness of some people, and many people get back to life through self-sacrifice ... !!
Those who have seen Train to Busan will understand just how painful self-sacrifice and selfishness are.
The current scene in the movie and the scenes from five years ago have been adjusted very nicely.
I like it.
         🔮🔮 Directed screenplay and acting

★★ Bayer is the only female director in the world to have received an Emmy Award, a Golden Globe Award and an Oscar together. There is no doubt about his qualifications as a director.
Especially in Bird Box, the stories of two different time periods have been presented one after the other in an appropriate way.
The film stars Sandra Bullock in the lead role and opposite Trevante Rhodes in the Oscar-winning Moonlight movie. Also present is Oscar-winning actor John Malkovich. Rhodes' performance was very minor.
                    Awards and Nominations

👑 AARP Movies For Grown-ups Awards = Nominee
👑 Barm Stoker Awards = Nominee
Loc California Location on Awards = Screenplay
👑COLA = Winner
Ang Fangoriya ChainSaw Award = Winner
Ro Faro Island Film Awards = Winner
Golden Trailer Awards = Winner
TVMTV + TV Awards = Winner
Visual Effects Society Award [VES] = Winner
                        Criticism

★★ But there was a lot of weak screenplay. Because there are a lot of movies in Hollywood with the essence of the same plot. The slowness of some scenes in the movie will disappoint even if the movement of blindfolds to avoid danger increases curiosity.
★★ Many also claim that The Happening Movie was made in the light of events.
Inspired by the movie 'The Quiet Place' made in 2016.
All in all, the movie is lagging behind due to the lack of individuality of the story.
                           Birdbox Challenge 6

The movie has received a lot of criticism because it shows a video of a real car accident while trying to show the catastrophic situation.
Forty-six people were killed in a train crash in Canada in 2013, and many survivors requested Netflix to remove the video, but it was not removed.
★★ After the release of Netflix in another episode, they challenged the two gamers to play video games with a black bandage over their eyes like a movie.
★★ If the matter goes viral quickly, people will be blindfolded and do various dangerous things as a challenge.
In 2019, a 16-year-old man from Utah in the United States was involved in a similar car accident.
Birdbox fans were later asked on Netflix not to take such a challenge.
And issued nationwide warnings.
                             Box and Ratings🔮🔮

Birdbox movie ratings are on average.
The movie has an IMDB rating of 7.6. Rotten Tomatoes are 83 percent fresh. Originally, the movie didn't do well at the box office because of the novelty of the story.
                         🔮🔮 What to look for🔮🔮

If you like Post Apocalyptic style movies. And if you are a fan, then the movie is perfect for you. Good enough from The Happening.
But it was worse than The Quiet Place, at least to me.
  Happy Watching