Cry for the Moon - Epica- review [ESP-ENG]
Cry for the Moon - Epica
Aunque el vídeo es muy sencillo ya que se desarrolla en un estudio de grabación la letra de la canción es importante habla sobre las imposiciones de la iglesia y sus creencias en general es el vídeo comienza con un arreglo sencillo pero sublime entonando una sola nota a un ritmo que varía constantemente mientras que la voz principal hace la misma nota y una melodía con la voz una octava más arriba.
Although the video is very simple since it takes place in a recording studio, the lyrics of the song are important, it talks about the impositions of the church and its beliefs in general, the video begins with a simple but sublime arrangement singing a single note to a constantly varying rhythm while the lead voice makes the same note and a melody with the voice one octave higher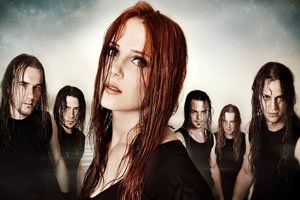 Más adelante todos los instrumentos se complementan y cambian de una entonación orquestal a darle un tono a metal, con velocidad media. como mencioné la letra habla sobre las mentes adoctrinados gracias a la iglesia y la religión. una canción sublime de principio a fin , está canción fue lanzada para medios digitales, del álbum The Phantom Agony el 16 de mayo de 2004.
Later on, all the instruments complement each other and change from an orchestral intonation to a metal tone, with medium speed. as I mentioned the lyrics talk about minds indoctrinated thanks to the church and religion. A sublime song from start to finish, this song was released for digital media, from The Phantom Agony album on May 16, 2004.
Gracias por leer mi post


CC:
@steemcurator01
@steemcurator02
@booming01
@booming02