⭐ NEW CONTEST: CARTOONS ⭐ 75 STEEM IN PRIZES ⭐ // ⭐ NUEVO CONCURSO: CARICATURAS ⭐ 75 STEEM EN PRECIOS ⭐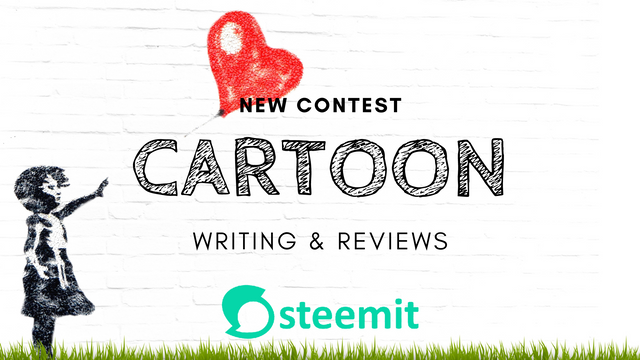 NEW CONTEST: CARTOON
---
This time we'll travel to our childhood. Do you remember that cartoon that you loved the most? Do you remember yourself trying to become that character? I'm sure you do!
This contest is about your favorite cartoon:
Which one is this?
On what channel did you use to watch it?
What did you love the most about it?
Do you have some funny experiences related to this cartoon?
Those questions are just for help, you can talk about whatever you want as long as it deals with the main topic.
---
Are you ready?
Let's go!
---
Rules are the following:
---
PLAGIARISM IS FORBIDDEN
PLEASE CITE THE SOURCE OF THE PICTURES
Any language is welcome. Your post must contain a maximum of 300 words.
Resteem this post, so that more people find out about this contest
Make sure to tag us! (@belenguerra, @writingnreviews & @fendit)!
Share the link of your post in a comment. We won't consider entries that aren't in this post or posted in other communities.
Share your post on Twitter, tagging @steemit, or on any social media you want (you should be able to show proof!)
---
Entries will be received until July 21th, 23.59 Argentina time
---
75 STEEM IN PRIZES:
Prizes will be as follows:
1st prize = 25 STEEM
2nd prize = 20 STEEM
3rd prize = 15 STEEM
4th prize = 10 STEEM
5th prize = 5 STEEM
If we receive really high quality posts, we might also include some honorific mentions! ;)
---
We hope you like this new proposal!!
Greetings,
Team Writing & Reviews

---
Español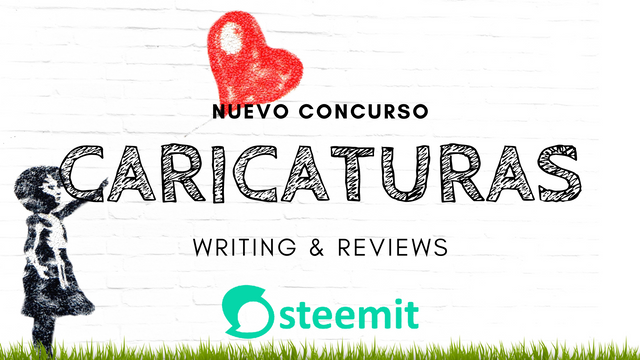 NUEVO CONCURSO: CARICATURAS
---
Esta vez viajaremos a nuestra infancia. ¿Recuerdas esa caricatura que más te gustaba? ¿Te recuerdas a ti [email protected] tratando de convertirte en ese personaje? ¡Estoy segura que sí!
Este concurso trata sobre tu caricatura favorita:
¿Cuál es?
En qué canal solías verla?
¿Qué es lo que más te gustaba?
¿Tienes algunas experiencias divertidas relacionadas con esta caricatura?
Esas preguntas son solo de ayuda, puede hablar sobre lo que quiera siempre que se trate del tema principal.
¿Estás [email protected]?
¡Vamos!
---
Las reglas son las siguientes:
---
EL PLAGIO ESTÁ PROHIBIDO
POR FAVOR CITA LA FUENTE DE LAS IMÁGENES
Aceptamos publicaciones en cualquier idioma. Tu posteo deberá contener como máximo 300 palabras.
Resteemea esta publicación, así más personas se enteran del concurso.
Asegúrate de etiquetarnos (@belenguerra, @writingnreviews & @fendit)!
Comparte el link de tu publicación en un comentario. No tendremos en cuenta las entradas que no se encuentren anunciadas en este posteo o que estén publicadas en otra comunidad.
Comparte tu publicación en Twitter, etiquetando a @steemit, o en cualquier red social que prefieras (deberás mostrar prueba de ello!)
---
Las publicaciones se aceptarán hasta el 21 de Julio, 23.59 hora de Argentina
---
75 STEEM EN PREMIOS:
Los premios serán dados de la siguiente forma:
1er lugar = 25 STEEM
2nd prize = 20 STEEM
3rd prize = 15 STEEM
4th prize = 10 STEEM
5th prize = 5 STEEM
Si hay un gran nivel en las publicaciones, tambien consideraremos incluir menciones honorificas! ;)
---
Esperamos les guste esta nueva propuesta!!
Saludos,
Team Writing & Reviews