💜💜 CONTEST: INSPIRING WOMEN 💜💜 // 💜💜 CONCURSO: MUJERES INSPIRADORAS 💜💜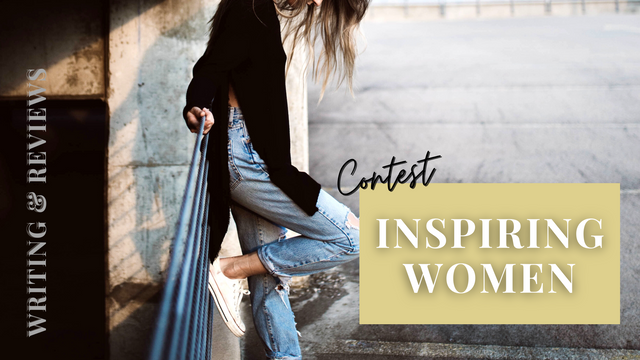 As this week we are commemorating Women's Day, our contest will be about...
Inspiring Women
This week we ask you to talk about a woman that you find inspiring, whether it's a famous person, someone in your family, a friend... Feel free to choose whoever you want! Don't forget to include a picture of her and tell us what you like the most about her and how she contributes to helping others or making the world a better place!
---
Rules are the following:
Any language is welcome. Your entry should be at least 200 word long.
Resteem this post, so that more people find out about this contest
Make sure to tag us! (@belenguerra, @writingnreviews & @fendit)!
Share the link of your post in a comment. We won't consider entries that aren't in this post or posted in other communities.
Share your post in Twitter, tagging @steemit or in any social media you want (you should be able to show proof!)
---
Entries will be received until March 16th, 23.59 Argentina time
---
Prizes:
Prizes will be as follows:
1st prize = 9 STEEM
2nd prize = 7 STEEM
3rd prize = 5 STEEM
4th prize = 3 STEEM
5th prize = 1 STEEM
---
---
[Español]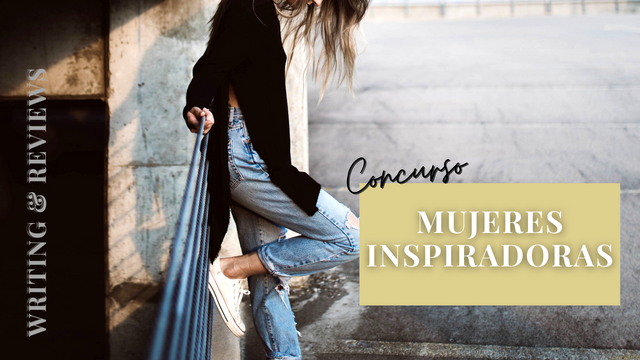 Como esta semana se conmemora el Día Internacional de la Mujer, les presentamos el siguiente concurso:
###Mujeres inspiradoras
Esta semana queremos que hablen de alguna mujer que sientan que los ha inspirado de cualquier forma. Puede ser famosa, un familiar o una amiga, sientanse libres de elegir a quien quieran! No olviden incluir una foto de ella y comentarnos qué es lo que más les gusta de ella, cómo contribuye a hacer del mundo un lugar mejor o cómo ayuda a los demás...
---
Las reglas son las siguientes:
Aceptamos publicaciones en cualquier idioma. Tu posteo deberá contener como máximo 200 palabras.
Resteemea esta publicación, así más personas se enteran del concurso.
Asegúrate de etiquetarnos (@belenguerra, @writingnreviews & @fendit)!
Comparte el link de tu publicación en un comentario. No tendremos en cuenta las entradas que no se encuentren anunciadas en este posteo o que estén publicadas en otra comunidad.
Comparte tu publicación en Twitter, etiquetando a @steemit, o en cualquier red social que prefieras (deberás mostrar prueba de ello!)
---
Las publicaciones se aceptarán hasta el 16 de Marzo, 23.59 hora de Argentina
---
Premios:
Los premios serán dados de la siguiente forma:
1er lugar = 9 STEEM
2nd prize = 7 STEEM
3rd prize = 5 STEEM
4th prize = 3 STEEM
5th prize = 1 STEEM
---
Team Writing & Reviews