🎬INTERPRETATIONS CONTEST 🎥 / 🎬 CONCURSO DE INTERPRETACIONES 🎥 25 STEEM POOL PRIZE!
INTERPRETATIONS CONTEST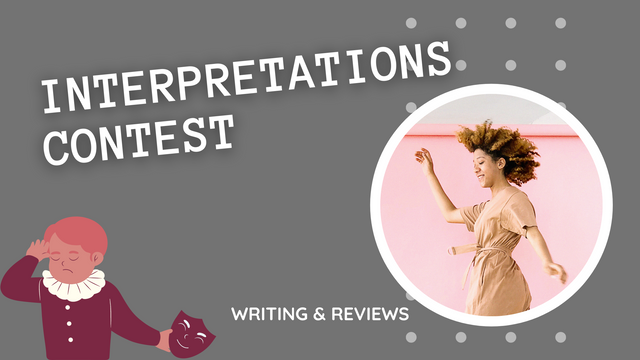 [ENGLISH]
Hello to all the Steemit Community!! For this week we have decided to run a brand new contest that has nothing to do with the ones that we have previously run!
You will be asked to do an interpretation of your favourite movie scene!!
You can upload the video using DTube or Youtube!
The rules for the contest are:
| 1 | As we will need to understand what's being said, this time we only accept entries that are done in Spanish or English. |
| --- | --- |
| 2 | You will need to create a post with the link and the movie that it was taken from. Please post the link in a comment! |
| 4 | Your post must be shared on your Twitter account (or any other social network) and you have to use the tags #steem and #writingnreviews. Please put the screenshot that you have shared the post on the post comment section as proof of share. |
| 5 | Mention @steemit, and also @fendit, @belenguerra, or both so we can read your review faster. |
| 6 | Make the post in Writers and Reviews Community. |
| 7 | Preferably give Reesteem to this publication so that more users can join the contest. |
---
---
REMEMBER to be creative! You can choose whichever movie/serie scene that you feel like acting! We're no professional actors in here, we only want to have fun! :)
---
---
We will be receiving entries until Decemeber 3rd, at 11:59 pm (Argentina time).
If you have any suggestion, don't hesitate in letting us know it.
Regarding the PRIZES, in this contest we will distribute 25 STEEM among 5 winners:
1st place: 9 Steem
2nd place: 7 Steem
3rd place: 5 Steem
4th place: 3 Steem
5th place: 1 Steem
---
From now on, we appreciate your participation in both the contest and our community, and we thank @cryptokannon and @steemcurator01 for their support.
Thank you all and have fun!
---
---
CONCURSO DE INTERPRETACIONES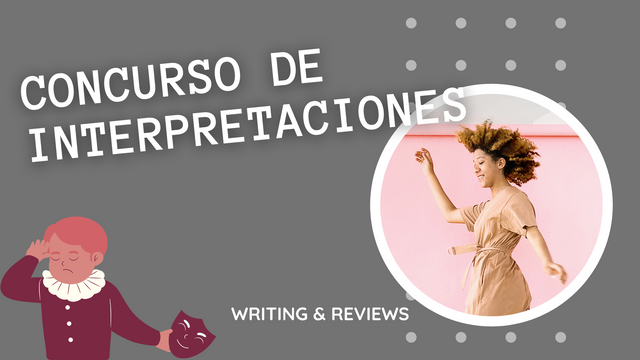 [Español]
Hola a toda la Comunidad de Steemit!! Para esta semana, decidimos realizar un concurso bastante diferente a todos los que ya hemos realizado:
Esta semana les pedimos que hagan una interpretación de su escena favorita de una película o serie!
Puedes subir tu video utilizando DTube o Youtube!
Las reglas del concurso son:
| 1 | Como es importante que entendamos lo que se está diciendo, por esta vez sólo aceptaremos entradas en españok e inglés. |
| --- | --- |
| 2 | Deberás crear una publicación en donde se encuentre el link de tu actuación y la escena de la película/serie que hayas elegido. No olvides publicar el link en los comentarios! |
| 4 | Tu publicación debe ser compartida en Twitter (o cualquier otra red social) y utilizar los hashtags #steem y #writingnreviews. |
| 5 | Menciona a @steemit, y a nosotras, (@fendit y @belenguerra) |
| 6 | Realiza tu publicación en la comunidad de Writing & Reviews |
| 7 | Resteemea esta publicación para que más personas se enteren de este concurso! |
---
---
Recuerda ser creativo! Puedes elegir cualquier escena de tu película o serie favorita! No somos actores profesionales, sólo queremos divertirnos!! :)
---
---
Aceptaremos entradas hasta el 3 de Diciembre, 11.59pm (Hora de Argentina).
En cuanto a los premios, distribuiremos 25 STEEM entre 5 participantes:
1er lugar: 9 Steem
2do lugar: 7 Steem
3er lugar: 5 Steem
4to lugar: 3 Steem
5to lugar: 1 Steem
Desde ya, agradecemos tu participación tanto en el concurso como en nuestra comunidad, y le damos las gracias a @cryptokannon y @steemcurator01 por su apoyo.
Gracias a todos y que se diviertan!
---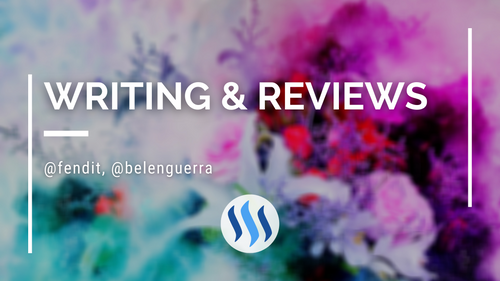 ---