The Diary game contest Season steem passion The purpose of my diary today is to tell you to include in your happiness those who have no one else in this world.10/05/2021
Hello friends, I hope all my friends will be well. Today I started the day by fasting and praying Fajr prayers. Before, every Muslim wants to dress well and cook good food on Eid. And her children are well dressed but this is the wish of Muslims but some people cannot fulfill this wish due to being poor
And no one has enough resources to wear nice clothes and cook good food at home. My friend and I both give something to the poor on every Eid according to our status.
Even on this Eid we thought of giving something to the poor. My friend has a shop in Lahore. We both started packing.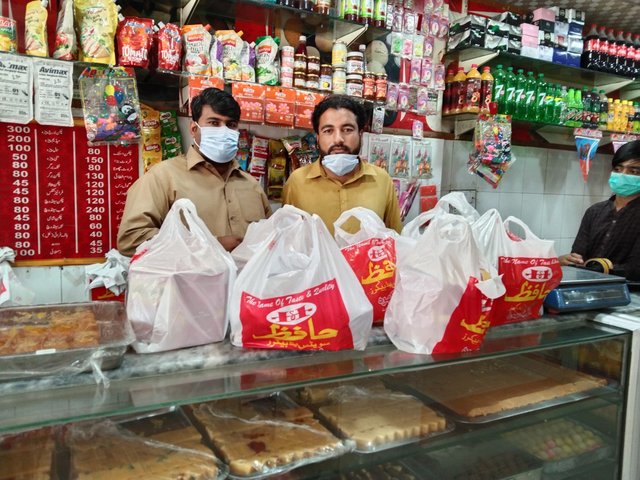 We bought goods according to our status and started packing. One kg of soybeans, one kg of sweets, one suit of clothes and five thousand rupees were packed in a shopper. I will go ahead and tell you how are their conditions We have to give this shopper
I put the shoppers in the car. My friend was driving. The roads out of Lahore were very beautiful. Somewhere we saw traffic jams. Lahore Maulana Shaukat Ali Road is often jammed and the traffic signal on this road is very high There is a traffic jam on Jinnah Hospital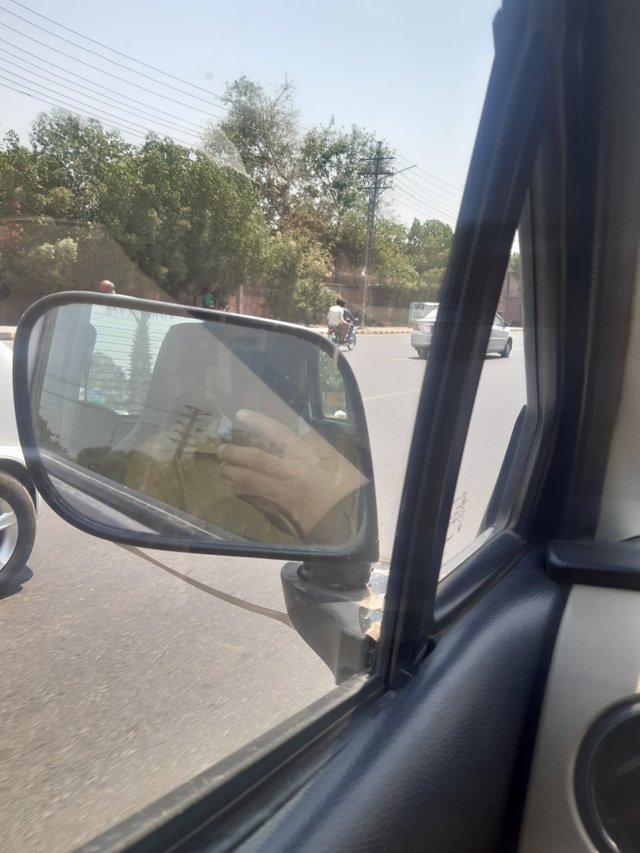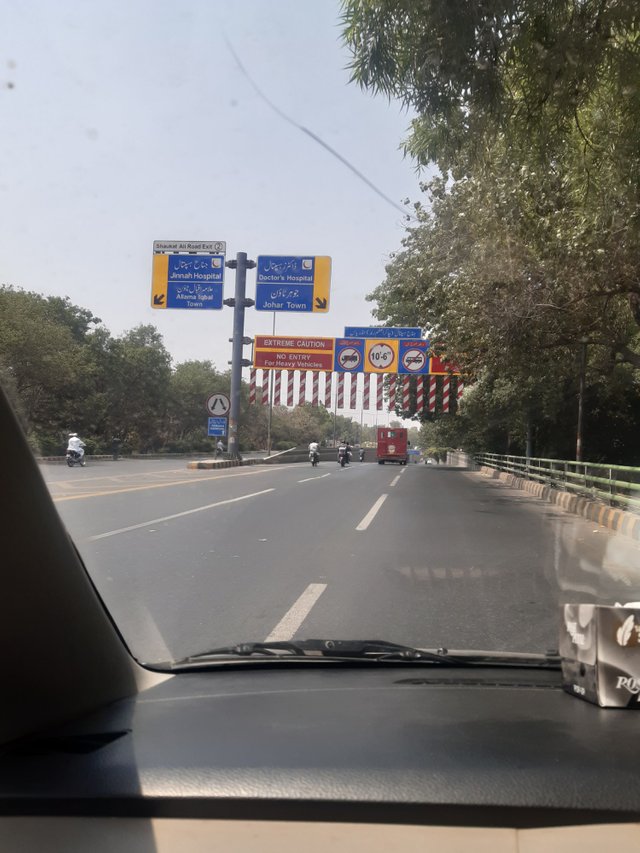 Beyond this road becomes wider. This road is signal free till Karim Block. We both had to go to StumbleUpon to take some money from the factory. We stumbled upon the car and drove to the factory. The owners of the factory gave us some money which we had to give as Eid to the poor people whose sons were working in the factory. Were martyred by firing. My friend dropped me off at the General Bus Stand and I had to sit on my city transport and head home. The bus was very busy but I was sitting at the non-stop and taking double the fare. The distance from Lahore to our house is 200 km. I covered this distance in three hours and reached home. The first packet was to be distributed after reaching home. The person was from our village who had to give it. Am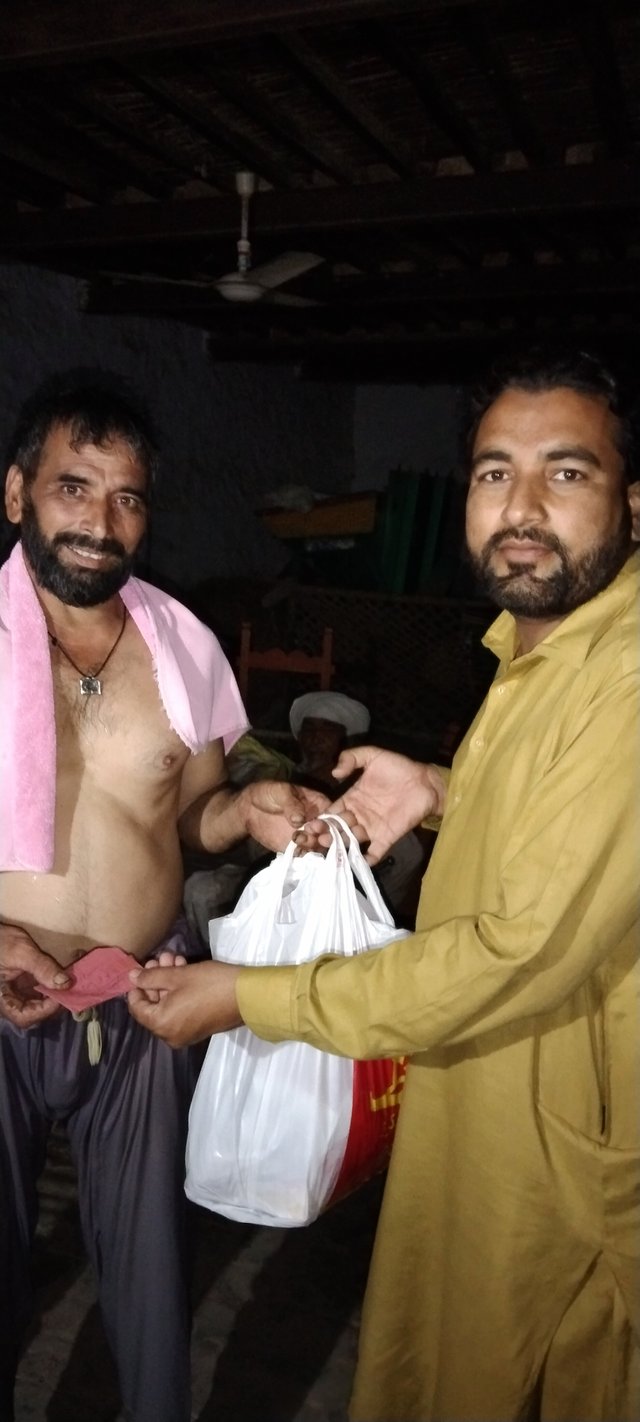 Yes, the picture you saw. The son of this man went to work in the bakery of this company in Lahore. He had only one son. The conditions of his house were bad so he sent his son to work on the day of his study. His son started working at the bakery. He got heartbroken. Then one day there was a bad electric wire in the bakery. He started fixing it. He got an electric shock and lost his life. This was his father. But they give Eid to him and give ten thousand rupees to his father every month. The stipend of the deceased boy. I gave him a packet and came back to my house and in the morning I had to go to Pakpattan Sharif. Had to give
There was a journey of 20 kilometers beyond Pakpattan. A boy from my village was going to Pakpattan Sharif. We both got out of the house on a motorbike. We left the house early in the morning and after a two hour journey I reached Pakpattan Sharif. We walked towards the village. Their village was on a dirt road. We were in a bad condition. We finally reached the village on a motorbike. We went there and told the boy's name. Then we found out what the house was like. So the body of the dead boy's mother and his wife were waiting for us to come. First I grabbed the packet from his mother.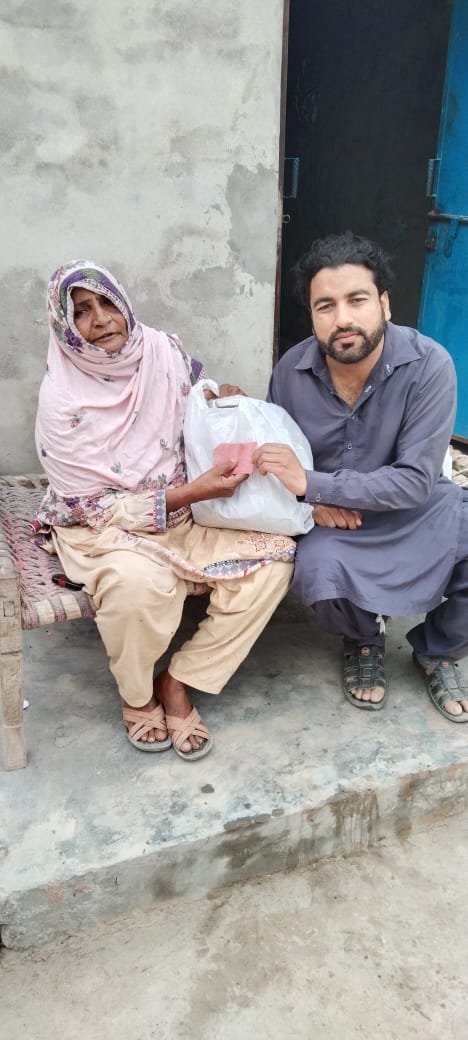 Her mother was waiting impatiently for us to come because Eid was coming. She had run out of money. I gave her five thousand rupees and gave her a packet which contained some goods. Let me tell you how his son was martyred
The son of this old woman was Hafiz Quran. He was the branch manager at the bakery of the same company. It was a branch in Lahore Model Town. One evening it was two years ago. Suddenly a boy got dirty and entered the shop. He shot and injured the branch manager and took the cash and fled the scene.
We quickly got the news that Hafiz was on fire. We rushed to his branch and put him in the ambulance. Before reaching the hospital, he succumbed to his injuries. He was the son of this mother. I am posting a picture of Hafiz's wife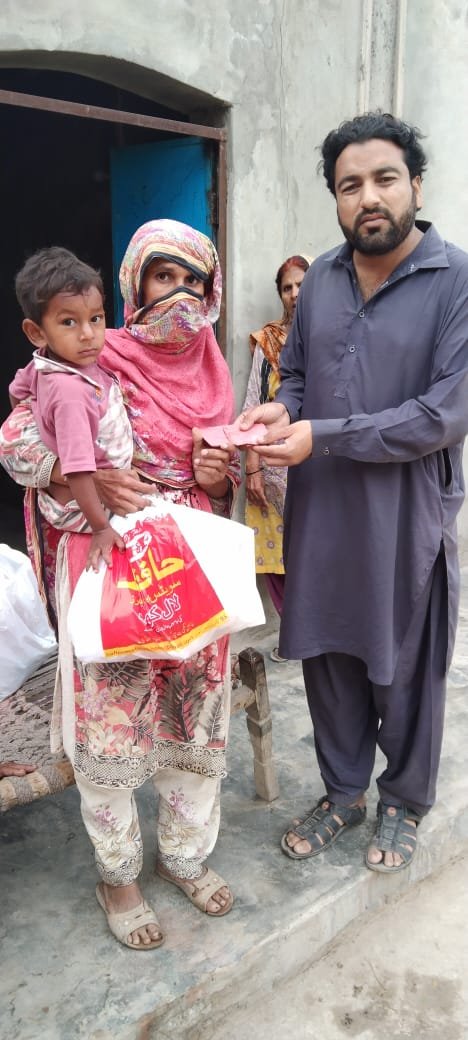 Yes, this was the wife of a memorizer of the Qur'an who was martyred during the robbery. She has four children and the company has set a stipend for children up to ten thousand rupees and bangles and a Five thousand rupees Eid gift of suit clothes and ten thousand rupees children's stipend. Apart from this, one kilo of sweets is packed and one kilo of needles is theirs. There is no one else in the world. A stipend is paid which reaches their house every month and on Eid they are given Eid and talks in which all of us boys also cooperate.
I gave them the luggage and after seeing the Eid money, I got out of there. I was happy and saw a water tap. We both washed our faces because there was a lot of dust on our faces. Then we started walking again. People were working in the fields. There was something else.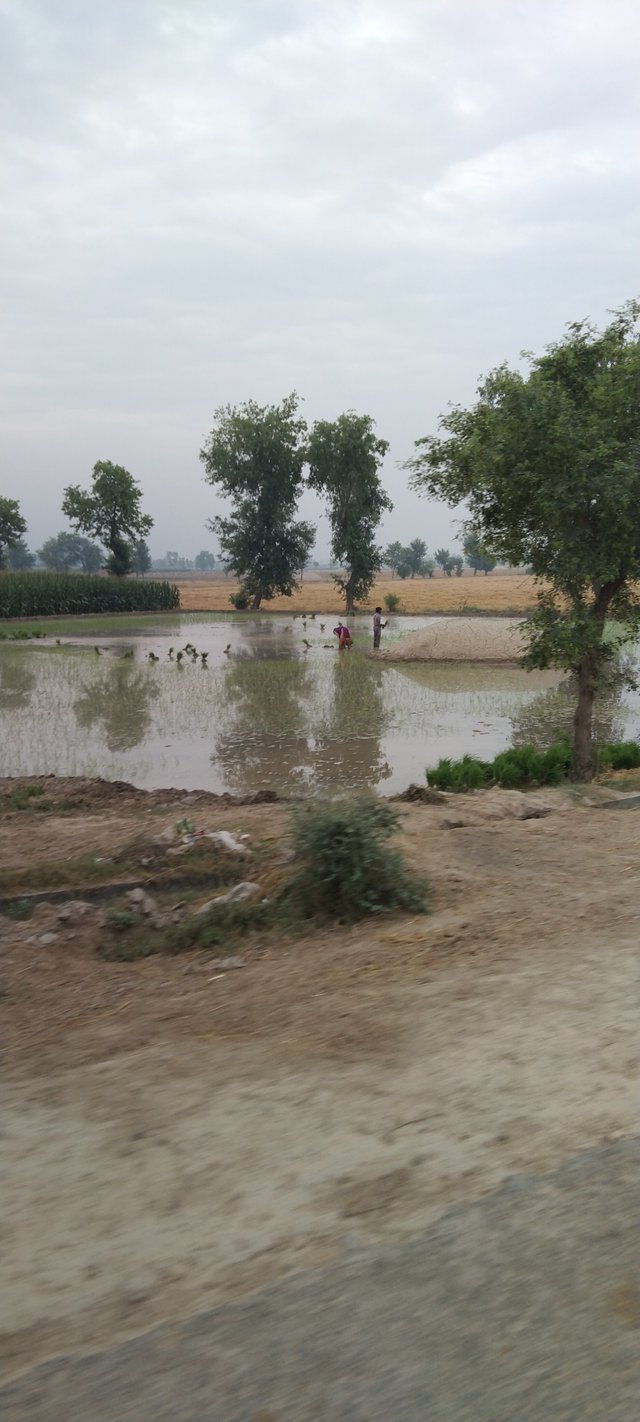 Women are also working side by side with men. Planting munji was a very difficult task, especially for women. I enjoyed watching some more scenes on the way. Then the boy put me on the bus from Pakpattan Sharif and I came back to my house. Friends, this is my diary for today, so I shared it with you. The purpose of today's diary is to help other people in trouble and those who have no one in the world should also include them in their happiness on the occasion of happiness. All friends will take care of themselves. Allah Hafiz