Winer Announcement The Diary game contest week 02 steem passion community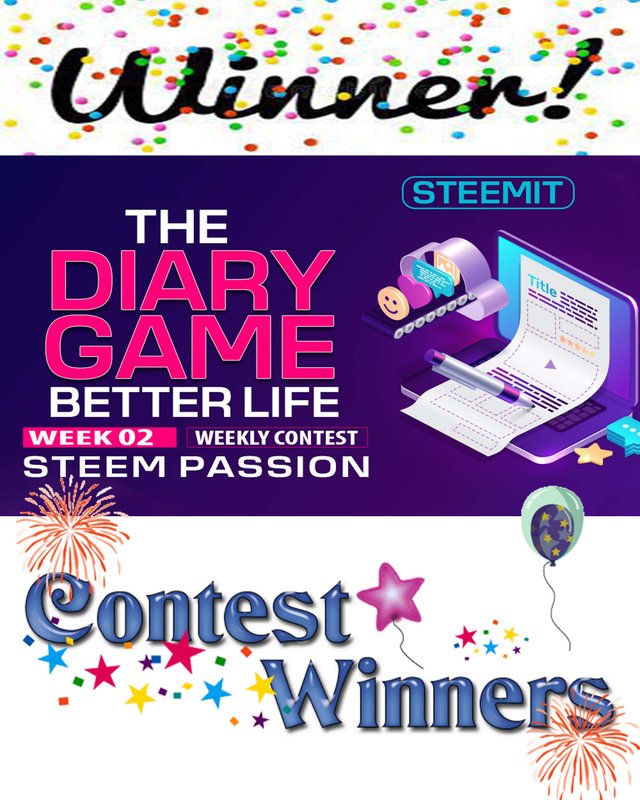 Thanks to all the friends who are part of this contest. The purpose of this contest is to make the best post on this platform and write good content.
I liked the posts of many people working in our community but you all know that only four of them deserve a reward.
And I congratulate those who have won this competition
Steem Prize Distribution Table.
Proof of Steem distribution Week 02

After the second week is over, it has been decided that we have to continue the third one in the same way
All of you community members are asked to tell your friends about this contest and make them a part of it.
Click here Visit Post
WEEK one rules and post
Some of the rules of Week 3 have been changed
About Tags #betterlife #thediarygame #passiondairycontest #steemexclusive #steemit #countrytag
Note
same Prize dairy game contest week 03