The Diary game contest Season by steem passion Today has been a frustrating day for me 12/05/2021
Hello
Today was my 29th day of Ramadan
I slept very late last night because I had an important task last night and I was busy with it so I slept very late at night when it was time for dawn my wife woke up at dawn she tried very hard to wake me up But I was not waking up but finally my eyes were opened but I was still very lazy and lazy so I got up and I washed my hands and then my condition got better. Today we had yogurt in our house. I didn't make it, that's why today I came to the shop from home to buy yoghurt, but our village shop also ran out of yoghurt because I arrived at the shop quite late, I didn't get yoghurt from my village, so I went to buy my yoghurt I got out of the bike and went to the city but the situation was the same in the city. Every time I went to the shop, I would get the same answer that the yoghurt was gone. So after walking around the city for a long time, I finally saw a small shop. So I thought if you don't get yoghurt in such big shops, how can you get it in small shops, but then I thought, I will find out. So when I went to this shop, when I asked him about yoghurt, he said that he could get yoghurt. I was very happy to hear these words because I did not get yoghurt from all over the city but a small shop. I got yoghurt. I quickly took yoghurt from him and when I started the bike, the bike did not start. I tried hard but the bike did not start when I checked the petrol from the tank of the bike. Wasn't there any petrol in it? I was very angry at myself for not checking the petrol coming from home so now I couldn't do anything because my village is about three from this city. It's a kilometer away and there was only an hour left in the morning. I asked him for help from a small shop owner. There was also a bai standing in his house. He took out some petrol from the bike. He gave it to me. When he put petrol in my bike, the bike started. I thanked the shopkeeper and hurriedly started the bike and came home. When I came home, my wife told me. He asked angrily, "Where have you been for so long? It took me so long to come. When I told my wife the whole story, she said, 'Forgive me. I am so angry with you.'
With half an hour left in the morning, I told my wife to hurry up and pick up the children and prepare the meal for the morning. There are many benefits to eating yogurt over rice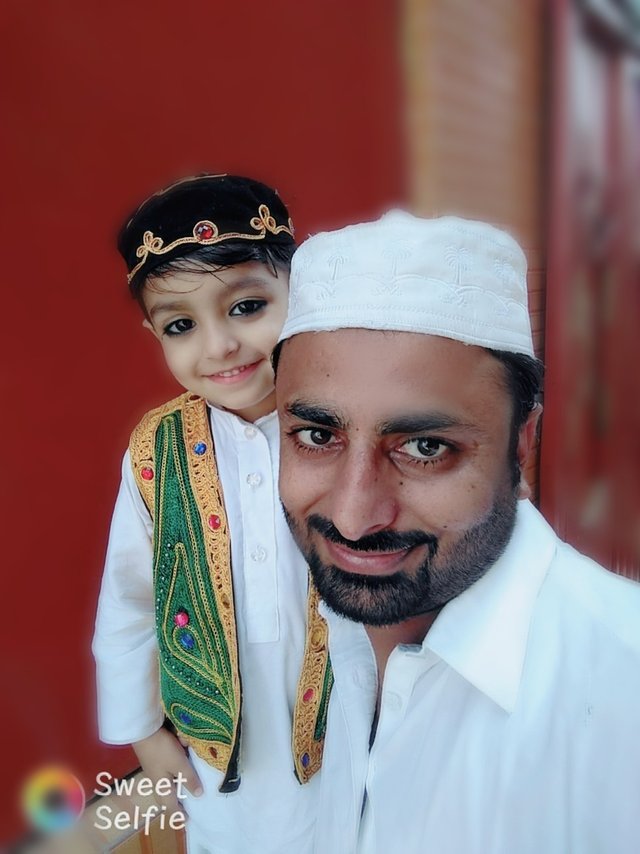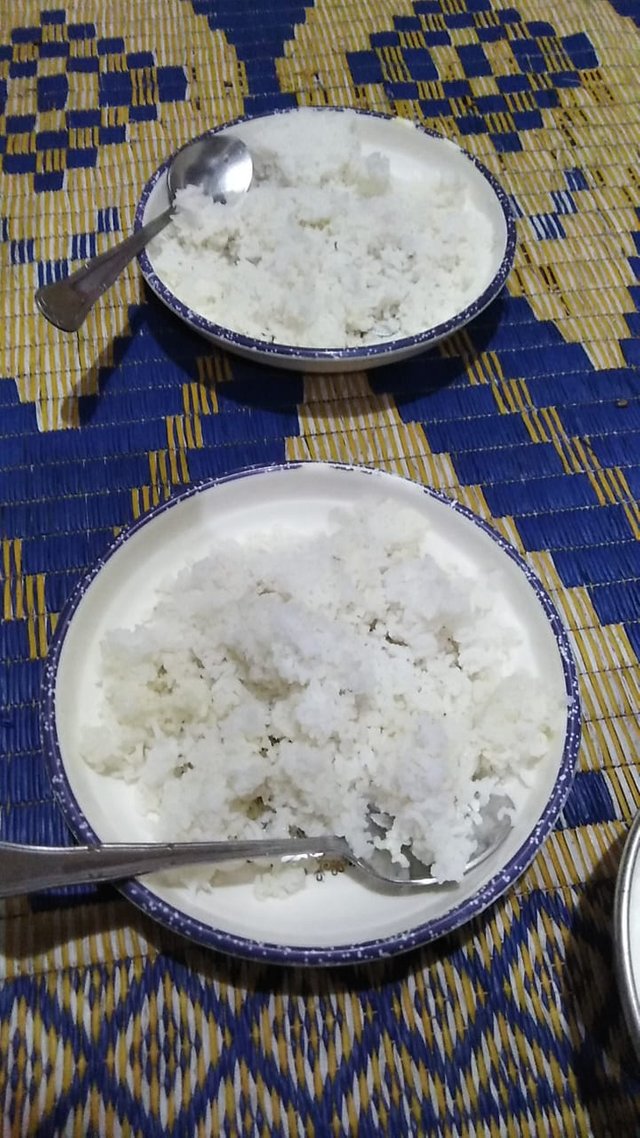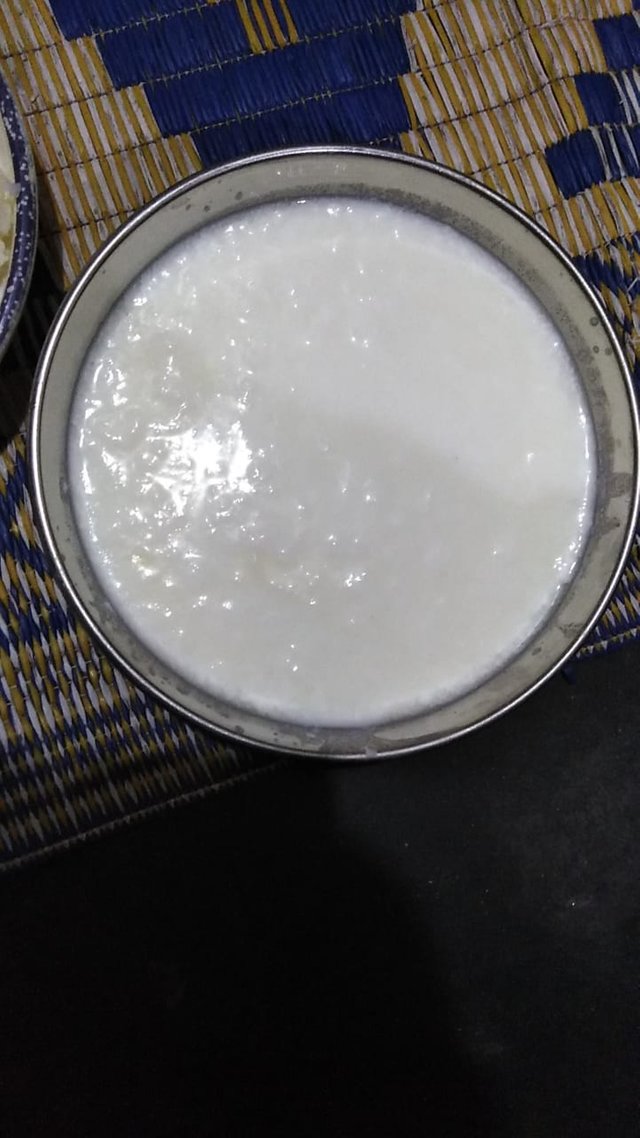 Because when we put yoghurt on rice and eat it, it does not allow our body to become dehydrated all day long. Therefore, no matter how much I drink, a person does not feel the intensity of thirst. Food is very important
My wife and I and my children went to the mosque with their children after Suhoor. The first Fajr call to prayer was made in the mosque. I used to recite the Quran. When twenty minutes had passed, a very close friend of mine recited the Takbir. After reciting the Takbir, we prayed in congregation.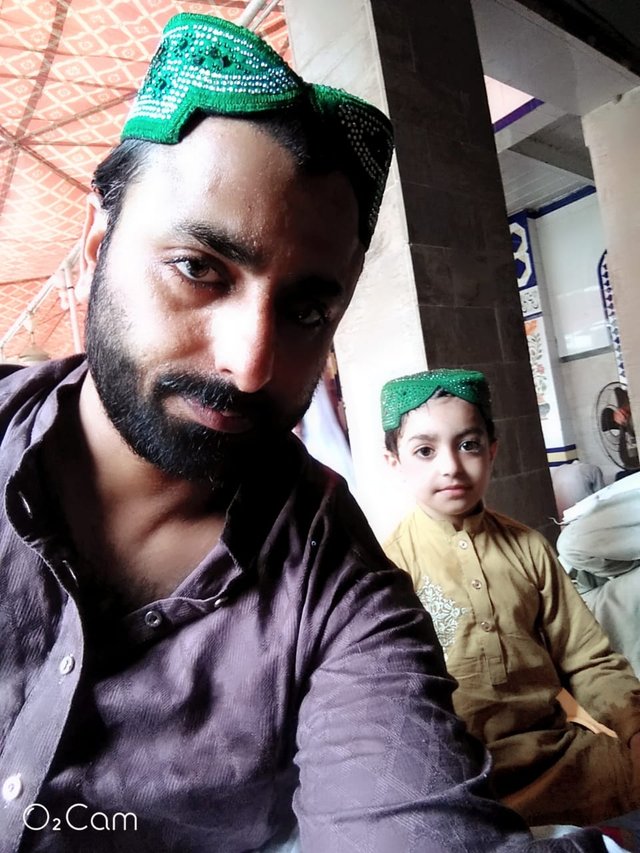 In the lesson he gave today, he said that we should do it and in response he explained the duties of ablution. After teaching for a while, Maulvi Sahib prayed over and over again, giving top priority to the current situation in the country. He said, "May Allah protect us from this disease." After praying for a while, I sat in the mosque for a while and recited the Qur'an for about half an hour. My children were with me and they stayed with the Qari for so long. I used to sit and memorize the lessons of my mosque and Qari Sahib did not teach for a while. After about half an hour I came home with my children. After coming home I was very sleepy. I came home and went to bed. I lay down and I fell asleep so that my eyes opened at ten o'clock in the afternoon
I didn't get up first and put on new clothes as Eid is very close so I send Eid clothes I set up stalls of readymade children's suits for Eid like lockdown all over the country due to Karuna I can't sit in the shop with my clothes on because the police have strictly stated that no shopkeeper can send clothes to the shop so we can't lose our jobs so I sell clothes at home I had a clothes stall in my house today. Customers were coming and taking clothes. I used to see clothes in my house around noon.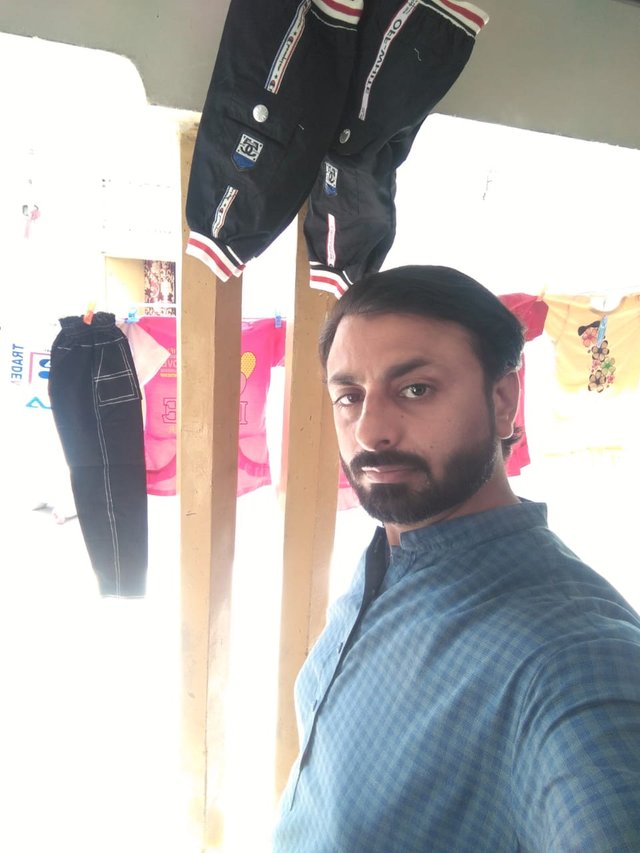 Then it was time for Zuhr prayers. Zuhr call was made and I went to the mosque and I prayed Zuhr prayers in congregation. After praying I returned home. If I rested for a while, I would have some customers in my house. There were so many people coming to get clothes that I kept looking at them till evening and I was also an old woman who gave me a headache. She bothered me for half an hour for only fifty rupees and finally I Annoyed, he gave her fifty rupees and said, "Save my life. I sent an old woman with great difficulty."
Now it was time for Basr prayers. I went to the mosque and offered Asr prayers in congregation. After praying in the mosque, I came back home and I went to the bazaar to buy Iftar items. About two kilometers away from our village. There is a Ramadan Bazaar at a distance of and that Ramadan Bazaar is full of SOPs. They do not allow us to enter this shrine without a mass and there is also a sanitizer outside. When I reached the Bazaar, I had it there. There was no mask present. The guard standing outside the bazaar stopped me and told me to come in wearing a mask. It is forbidden to come in without it, so I took a mask of ten rupees from outside. After taking the mask, I went to the bazaar and went there. I took some things for iftar and after taking the things I came back home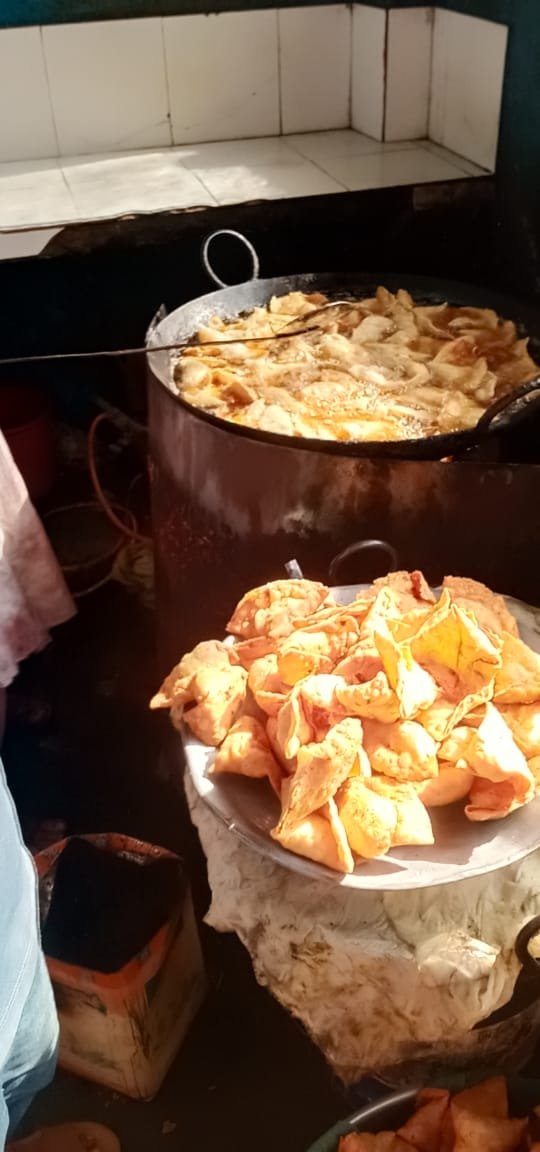 It was very hot today, the temperature was about 35 degrees Celsius, so in the evening my condition got very bad, but now there was no need to worry because fasting was about to break.
I broke my fast and at the same time my wife and children also broke their fast. My wife cooked lentils for us today and I also had fresh water and as you know it is like breaking the fast without dates. As if there is a painting and there is no color in it, so even today, what should I eat in Iftar? After breaking the fast, I went to the mosque. I offered the evening prayer in the mosque. After drinking more water, my stomach got full and now I went out for a short walk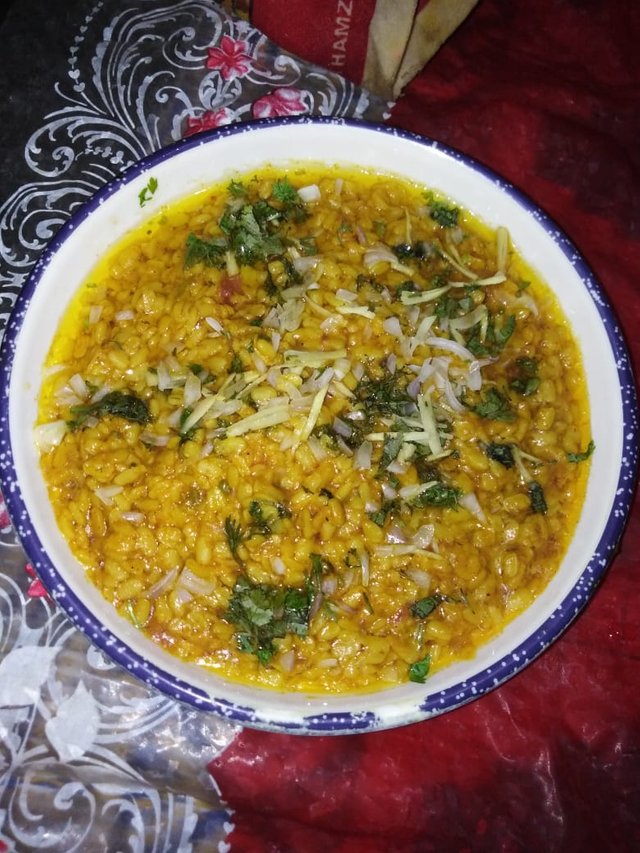 Friends, today I have told you a day like mine and I will show you some pictures with the hope that you will like my post. I will take care of you. May Allah be your supporter and helper.