Telegram divulga novo White Paper de seu blockchain e criptomoeda TON, incluindo o anúncio do protocolo de consenso Catchain, enquanto disputa com autoridade dos EUA.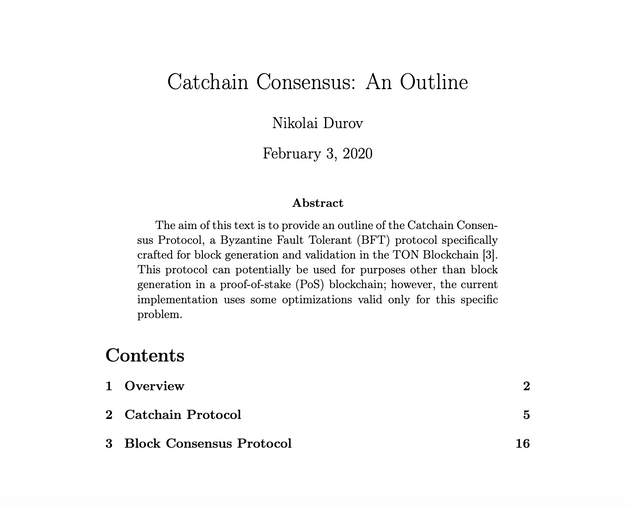 Notícia no site Coindesk publicada na semana passada - Telegram Drops Technical White Paper for Blockchain SEC Is Trying to Halt (Telegram revela White Paper técnico de seu blockchain que a SEC está tentando barrar) - chamou a atenção para mais um capítulo do aguardado projeto envolvendo o aplicativo de mensagens preferido pelos adeptos de criptomoedas.
O White Paper atualizado está disponível no site da Ton - https://test.ton.org/catchain.pdf - com este título que, pelo menos para mim que não sou programador, pareceu um pouco irreverente: Catchain Consensus. An outline. Não li o documento, mas esta outra matéria publicada no site Modern Consensus - Refusing to buckle to SEC, Telegram releases TON whitepaper (Recusando curvar-se diante da SEC, Telegram lança o whitepaper da TON) - explica que Catchain vem de Catch (Pegar) e Chain (Corrente), e eu pensando que tinha a ver com gatos (ufa, o @blockchaincat escapou de ter outro concorrente de peso :-)).
A articulista do site Modern Consensus, Amy Castor, tb compara o protocolo com seus nós limitados a 100 com o dPOS (Delegated Proof of Stake) do EOS e estranha o fato do documento ser assinado apenas por Nikolai Durov, e não por uma equipe. Imagino que se o irmão mais velho do CEO do Telegram for ambicioso o suficiente, talvez tenha a intenção de repetir o impacto do white paper do próprio Satoshi Nakamoto, mudando a história da internet mais uma vez. A comparação com EOS reforça o quadro publicado ano passado pelo site The Coin Offering onde ambos os projetos aparecem no topo como os dois maiores ICOs de todos os tempos.
Enquanto isso as ameaças da SEC, o órgão regulador do setor financeiro, tipo uma CVM dos EUA, continuam. Parece que a empresa criada na Rússia não se intimidou e está reunindo aliados, pelo menos é o que mostra estas matérias publicadas no mês passado da Cointelegraph Brasil: Telegram se recusa a dizer à SEC como gastou US$ 1,7 bilhão arrecadado com a venda de tokens Gram e Blockchain Association anuncia apoio ao Telegram em batalha legal contra a SEC dos EUA.
Valeu! Sucesso e boa sorte mais uma vez!!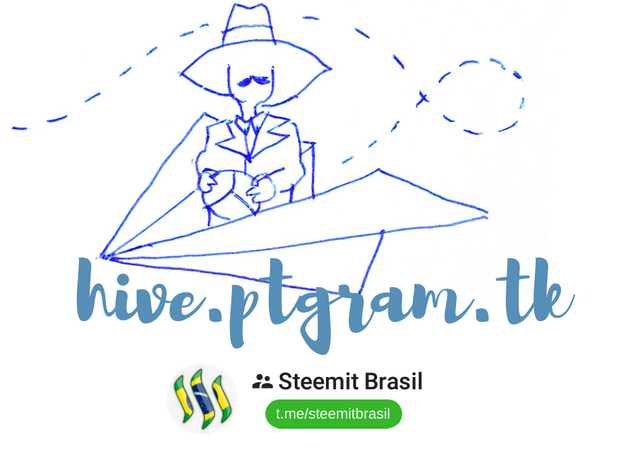 https://www.ptgram.tk | @ptgram-power

http://t.me/steemitbrasil
UNI - United People Token