My Thoughts: Steem Witnesses meet with Justin Sun (1st contact)
Well.. I finally had a bit of time to listen to the YouTube recording of the Zoom discussion between the Tron and Steem sides of this huge blowup. I definitely recommend that everyone listens in on this recording... it does start to lay out some interesting reasons about why we are currently in this fight!
However, that said... jump ahead to around 5 or so minutes, otherwise you are going to be listening to a lot of dead time!
Background
Well... if you are on the STEEM blockchain, either you know what is going on or you are just dumping your content and running to milk your "investment" without any interaction with the rest of the community. Hmmm... at least you are better than people who think that the best way to fight the hostile takeover of the consensus witnesses is to shitpost as much as possible and farm your own comments with self-voting... yes, a crisis does make people reveal their true colours!
Tron (Justin Sun) buys Steemit from Ned.
There is no mention of how the Steemit stake will be used (in the past, there were statements (but not legally binding?) that it would be used for funding development and wouldn't be used in governance actions. Questions about this were NOT answered in AMA.
Consensus Witnesses soft-fork to lock the funds of Steemit.
Steemit retaliates with the help of 3 exchanges to take over the consensus witness positions.
Community rallies to reclaim half of the Consensus Witness positions.
Contact is made between the two sides (in this recording).
This video recording
So, this audio recording of the Zoom discussion between the Tron and Steem sides is the first contact point since all of this blew up in everyone's faces. As such, it is a start to discussions and it doesn't serve the purpose of coming to a binding agreement on how to progress or what to do. I'm not totally sure that was understood by everyone on the Steem side of things... however, that points more to the decentralised and individual nature of the old consensus witnesses rather than the corporate and controlled front of the Tron side!
The recording does bring up very interesting information, as it seems that there has been misunderstanding and miscommunication on all sides. Most notably by the previous CEO of Steemit... more accurately, a slight omission of information...
My Thoughts
Tron
The Tron side (led by Justin Sun...) have a much more professional front to their discussions. However, it does appear that they were woefully under-researched about the mere technical aspects of the STEEM blockchain. This is quite a surprising discovery, as one would think that a large investment in anything would require more technical understanding of the underlying technology... after all, we aren't supposed to be thinking that the TRON Foundation is run by a retail investor with a mobile phone app!
This was apparent in their lack of knowledge about what the price feeds of the Witnesses contribute to the system... and also to the lack of understanding about the code that could bind the Steemit account from governance, whilst allowing for free transfer of the STEEM.
It is also interesting that Justin Sun really sees this as only a money making business venture. Of course, this doesn't mean that he can't be allied to the STEEM vision of the community... however, it would only be an alliance of convenience whilst the two goals were aligned... He is clear that he is in it for a profit and the quality of the ecosystem is a side-effect and path to get there. Now, many people on STEEM also have a similar motive... but many also have it in a lesser way!
It is clear from the recording that the TRON team were not fully briefed by the old Steemit CEO about the pre-mined Steemit Stake and the statements (which the community feel to be binding...) that were made by Steemit about how it was to be used. This is a pretty serious omission by the old Steemit CEO, and I think that the TRON team have cause to be pretty pissed at the old CEO for that...
Steem
On the Steem side of discussions, well... it was never going to be a polished show... however, I have to say that I was most impressed by @starkerz. I found that there were others that were too confrontational and that was not constructive in a first contact meeting. However, I see that other people in comments and elsewhere seemed to prefer that... I find it less useful. Understandable, but not wise.
The soft fork was intended to be a temporary measure to lock the Steemit stake until there was a public declaration (re-declaration) from the new owners about how the stake was to be used. However, due to the omission of information from the old Steemit CEO, it appears that the TRON team only saw a hostile seizing of the funds that they had rightfully purchased. Thus, the response...
The STEEM side (at least at the moment) has the advantage of of momentum and eyes in the crypto space are paying attention to see how this plays out. I would have to say, there are some who think that this fight has been a proof the strength of dPOS, however, I would have to say that this has highlighted the flaws of dPOS. There is no other blockchain community that would have stood up so strongly to fight... this is due to the types of things that were built on STEEM, not because it was dPOS. Most other communities would have dumped their coins, cut losses and run for the door! Here, we have fierce loyalty to the chain, community and each other... perhaps in the reverse order, which is why there was such a strong reaction!
Conclusion
From the information that is now available... it appears that this current set of troubles stems from the understanding of what the Steemit stake means. The STEEM side understands (due to previous commitments by the last CEO) that was to be used for development and NOT governance; meanwhile, TRON believed it was obligation free, like any other token purchased on the market. In between all of this, the old Steemit CEO gave assurances to the STEEM community whilst perhaps not informing the new owners (TRON).
This has led to the misunderstanding and our current impasse... However, it is a good thing that the two sides have come together to talk... after all, most conflicts don't stem from no reason... and most have a common misunderstanding of intent that spirals out of control. Thankfully, this misunderstanding is now clear in this case.
There was a demand from one of the STEEM side that the TRON team remove their votes from the "new" witnesses. I don't think that is going to happen... they could do it, but from a tactical point of view it doesn't make sense. If they relinquish the rest of their consensus witnesses, then they are at the mercy of the old witnesses and have no power to block what they would consider "malicious" intent. I think this is perhaps something that can come down the road if they agree... but for a demand at the first contact meeting, it is a bit of a tall order!
I think that further down the line, if the TRON team really don't want to engage in governance, then they should have no problems with the governance lock (code) on the steemit and related accounts. Note that this governance lock doesn't freeze the market abilities of the STEEM, they can still move and sell it. I really do think that they need to learn more about the ecosystem... as their stake is also indirectly delegated to projects that contribute a great deal of value to the STEEM ecosystem (like @steemcleaners...). This needs to be understood before thinking about selling it off...
Finally, we should really think about the ability to lock the governance voting rights of the exchanges. They (mostly...) have realised their error... but this is not the sort of thing that you should leave to chance if you have on-chain governance.
So, all in all... talking is always good. Now the two sides understand each other and it is bit of common ground to build towards. Each day better than the last!

Looking for a quick and easy way to keep track of your cryptocurrencies? Coin Tracking offers a free service that includes manual tracking or automatic tracking via APIs to exchanges, allowing you to easily track and declare your cryptocurrencies for taxation reports. Coin Tracking can easily prepare tax information sheets that are catered to each countries individual taxation requirements (capital gains, asset taxation, FIFO). Best to declare legally and not be caught out when your crypto moons and you are faced with an unexpected taxation bill (unless you are hyper secure and never attach any crypto with traceable personal information, good luck with that!).

Keep Your Crypto Holdings Safe with Ledger
Ledger is one of the leading providers of hardware wallets with the Ledger Nano S being one of the most popular choices for protecting your crypto currencies. Leaving your holdings on a crypto exchange means that you don't actually own the digital assets, instead you are given an IOU that may or may not be honoured when you call upon it. Software and web based wallets have their weakness in your own personal online security, with your private keys being vulnerable in transit or whilst being stored upon your computer. Paper wallets are incredibly tiresome and still vulnerable to digital attacks (in transit) and are also open to real world attacks (such as theft/photography).
Supporting a wide range of top tokens and coins, the Ledger hardware wallet ensures that your private keys are secure and not exposed to either real world or digital actors. Finding a happy medium of security and usability, Ledger is the leading company in providing safe and secure access to your tokenised future!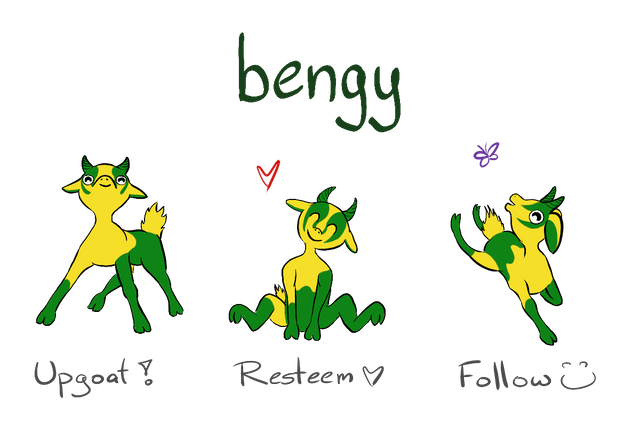 Upgoats by ryivhnn
Account banner by jimramones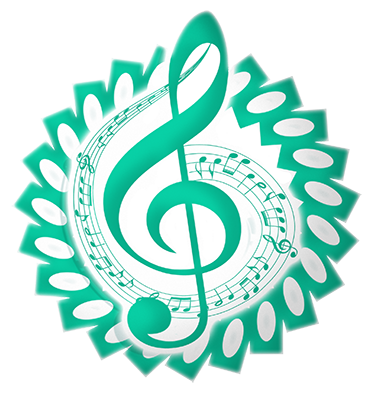 The classical music community (Subscribe at Steem and Steempeak) at #classical-music and Discord. Follow our community accounts @classical-music and @classical-radio. Community Logo by ivan.atman