"My Steem Story - By @Carolinacardoza"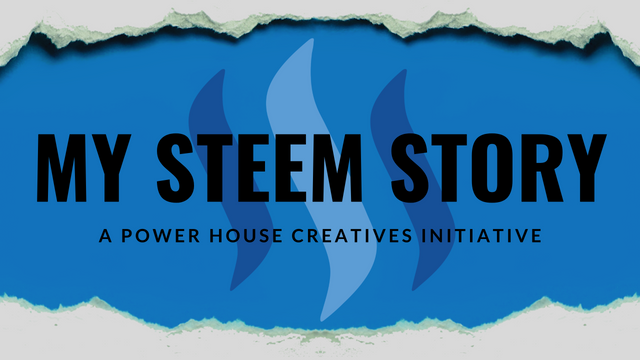 A Power House Creatives Initiative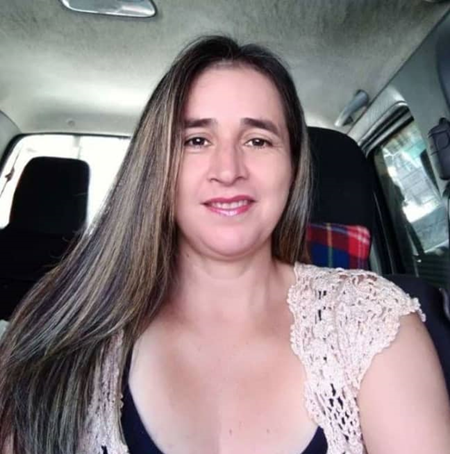 "Steemit came into my life to make it better"
---
Where my Steem Journey began
I remember like it was yesterday when my friend and former co-worker @ndnthor told me about what he was doing and said that if I got into this I could do well. It is no secret to the world what has been going on in our country for a decade or so, how we used to line up to buy food and how the so-called bachaqueros were born who sold us food at exorbitant prices. Apart from that we were immersed in a much worse crisis due to a hyperinflation that continues to grow until today. The lack of employment was another factor that caused us harm in our homes, because if you work in the best company the salary was not enough for anything, for all that and more Venezuelans did not do more than talk about this issue and that's where many began to seek other options for extra income.
By the end of 2017 and the beginning of 2018 the internet was still working well, and it was a good idea to earn income by investing hours sitting at a computer. That's how my friend @ndnthor and his wife entered the world of steemit in December 2017 and they tell me that they had done very well. With that little introduction my spirits shot up, he is a person I trust a lot and I knew he wasn't cheating on me. I still remember his words on the phone when he said "With what you know how to do you can do very well".
I immediately set out to open my account and waited for the password, within 5 days it arrived and on January 30, 2017 I made my first appearance in Stemit. I remember that I told my friend that I had already received the password and he took a few minutes to tell me what I should do and sent me the link to some communities of discord. He also told me to look for videos on youtube where they talk about Steemit and so I did. One of the first videos I saw was the one of a girl named Mayvil who explained in detail how to make the first post, also about the first tags and the way of payment. That video excited me more and gave me hope that I was on the right track.
In discord is where you really get help, there are immensely kind people of whom I am deeply grateful.
My initial challenges and how I overcame them
In the beginning it was not easy, as every beginning has its difficulties and that is where many give up when they enter this platform (this I know now). The markdown guide helps you a lot but it's hard to understand at first, maybe those who have had some knowledge of computers and programming have the agility to grasp quickly and know how to manage but in my case I dedicated to something else all my life, it cost me a lot. Then I participated in activities of discord, they called it rain of votes or healings and it was a question of concentrating at certain hour in certain channel and even one was struggling to obtain a quota that was allowing you to expose your post before all these persons. I don't even talk about the first time I spoke into the microphone and read what I had done; I became an eight as they say here in my town. I didn't know how to activate the microphone and at the same time open the post on the screen to read it. At the end there were people in the room who would read it to you and then correct their mistakes and give you advice to make it look better.
The first community where I exposed my first post is called #engranaje and I remember that I exposed a post about a typical soup here in Venezuela.
The language used was also new to me, talking about cryptomonies, codes, links and more, made it difficult for me at the beginning too.
To solve some aspects I was making friends with many people, I remember the friend @rafagonzalez to whom kindly and without any interest in return gave me talks through discord and explained me how to grow. I also resolved many points by watching videos from youtube, it is incredible to see the amount of people who promote this platform. In different channels they gave talks about the world of cryptomonies and so I learned more every day.
I will never forget that the most difficult thing was to be alone in this, maybe if I had had someone close by and could have visited us and shared ideas, knowledge, experiences, questions, I am sure it would have been different. Although my family supported me with some guidance or criticism, it was not the same. I was practically alone. Many times I felt sorry for bothering the others and that's why I concentrated 100% when they did a post healing, because there they gave many tips to improve the quality of the posts. I have a folder where I wrote down everything from the beginning. I remember that if they corrected something to a person I took it for myself.
My knowledge of the Steem block chain
Today I feel very calm and ideas flow easily. Knowing the labels that are in the top of steemit helps you to know where to guide the posts you make. I love contests and I've been lucky to win some of them. That's very rewarding when you see your work being taken into account and being recognized above the rest. I mean, that tells me that what I'm doing is good and it's a sign that I'm on the right track.
My favorites from Steem
From the beginning, I listened to my friend and guided myself through the line of crafts and food, which was easy for me since it was what I had been doing at home since I retired from my job. In the beginning I didn't do good photography and that's why I spent time researching about image quality, better positions, shadow, light, color, photo editing, among others. I remember that a friend called photographer who has been in steemit for a long time told me one day to try to summarize the photographs since before there were too many of them in each post; it's something like when you see a tutorial in a magazine about fabric or sewing, they make you stand out. That helped me a lot and then I followed people or users working the same as me. Once I found a contest that fell like a ring to the finger, was called #Ultimatecrochet unfortunately the organ izadora had to stop for a while to undertake other projects, but I really liked it and I came to win several prizes. It was very nice and rewarding to compete healthily with people from all over the world. I have also focused on the kitchen, I am very practical and so far I have made recipes and passports very easy to make and that can be used for any occasion. Another topic that I am passionate about is sewing and cross-stitching, with them I have made pieces for babies, I have made cushions that today decorate my home and I have also made them to give away on special occasions. Along with the sewing goes the recycling of clothes that are already saved for years, such as men's shirts, flannels or jeans with which I make bags, aprons, cushions, clothing for pets, materials and cloths for the kitchen. Lately I have been inclined to write, especially to participate in different contests or challenges.
My gold nugget advice
For those who are just starting out in this world, I tell them that the two main tools are discipline and perseverance, if you organize yourself well with your schedule and focus on what you want you can go very far. don't be afraid to write about anything at first, here we all serve for something, if you are not a poet you can be a photographer, but you are a cartoonist you can be a specialist in the tea of the crptos, suddenly you can work with the annuities and if you don't like to write those long tutorials you can make explanatory vines and it is that this great ocean is immense and you can sail in deep waters or in the surface nothing else. Believe in yourself and don't be discouraged by the first stumble. Always be honest with your work and for no reason plagiarize someone else's work. Even if it is a simple sentence, acknowledge the work to which you made it, that is all there is to it.
There is a saying that says "everything is in the Lord's vineyard" so if you don't like anything but you want to play videos and win something while you do it, we have it for you too. Splinterlands is a great option for gamers. We don't leave musicians out, here we also have a space for you. As you can see there is everything and it is only a matter of finding first inside you. I have encouraged many people but I think they don't have the gift of patience and want to collect the 200$ without going through go, like the game of Monopoly. So that's one of the main requirements, patience and constancy.
My Steem Hood and his tweets
Steemit is a wonderful world and I am very grateful to God for opening the way for me here. Grateful with my friend who told me about this place. And I want to thank all those communities that supported me from the beginning. How can I forget:
#radiosteemit
#engranate
#Unamillamas
#cervantes
#votovzla
#orinoco
#Steemfamilyhi
At this time I would like to name many people and take advantage of sending them a few words of thanks and recognition, for the beautiful work they do every day, despite the fact that in Venezuela we have had many difficulties with the internet and motivated by this we have lost many friends on the platform, there are others who are staying and fighting against adversity.
At this moment I send a greeting to:

@Gaborockstar, @yusmi, @Antoniarhuiz, @Sacra97, @marybellrg, @lisfabian, @eugelys, @Abeba, @Alarconr22.arte, @Andrades, @Purrix, @Fermionico, @Avellana, @roadstory, @yonnathang, @yeceniacarolina, @zhanavic69

Thank you all for always believing in me and supporting me to keep going.

Today I have gained support in other communities that although we do not speak the same language, that has not been an impediment, thanks to technology that which was the main obstacle I have been able to solve.

I am very grateful to the communities:

#Needleworkmonday
#Steemitmamas
#Powerhousecreative
#Ocd
#palnet
#Ntopaz
#Steempress

These are communities where you get more than friends, they are people with a human quality that goes beyond the computer screen, I will never get tired of sending flowers to people like:

@Jaynie, @zord189, @foxyspirit, @Crosheille, @victoriaBSB, @franz54, @anomadsoul, @cafeconleche, @fmbs25,
@the01crow, @theycallmedan.
---
---
I am very grateful and motivated with this initiative that our friends @Jaynie @Zord189 make, in these days I have remembered moments of my life that were difficult. But today I thank God for having helped me to solve them, Today I am doing very well and I want to continue fighting day by day to be better. With my income I have helped my husband José in the expenses of the house, then I think that the main objective is already realized, now I want to undertake new projects. In the future I see myself in Steemit more complete and fulfilled, happy to tell my story and say I did it!
I would like to invite some friends to join this initiative and learn a little more about the @Powerhousecreative platform.
@Nathyortiz
@Inici-arte
@Lisfabian
@Yiobri
@foxyspirit

If you wish to participate in this activity, I leave you the instructions to follow, try not to change anything regarding the structure that is required. Any doubt or question I am at your disposal to answer them.
GENERAL INSTRUCTION:
1. Create a post titled: "My Steem Story – By @your.user.name"
2. The first three tags in order are to be as follows:
#hive-114105
#powerhousecreatives
#mysteemstory
3. ONLY make use of the cover image provided in this post.
4. Keep the same formatting and placement (intro, footer
instructions etc.)
5. Replace the personal photo with one of your own.
6. Tag 5 people to join in on the initiative.
7. Share your post to twitter.
8. Share your twitter link and Steem post link in the comments of @jaynie's "Steem Story" post.
POST INSTRUCTION:
Write a post which shares and gives adequate response to the following headings:
• Where my Steem Journey began
(How you first discovered Steem and your very first thoughts and impressions "as you landed".)
• My initial challenges & how I overcame them
(Share a bit about the difficulties you faced at the beginning, whether it was navigation, post creation, engagement – whatever – how you resolved them and how differently you feel about it now)
• My Steem blockchain knowledge
(Give a little bit of background on your blockchain knowledge when you began your Steem journey versus now.)
• My Steem favourites
(What are the things you do mostly on the blockchain – is it blogging, vlogging? What front ends do you like to make use of and what content genre's do you generally focus on?)
• My golden nugget advice
(What advice would you offer to those that are unfamiliar or new to this space)
• My Steem hood & its peeps
(Share a little about the communities you belong to, discord servers you frequent and perhaps a handful of the awesome people you follow)
first image property of @jaynie second image is mine taken with Krono-cellular camera
Link twitter: https://twitter.com/EvisCardoza/status/1230188198640455686?s=20