They Waited For This moment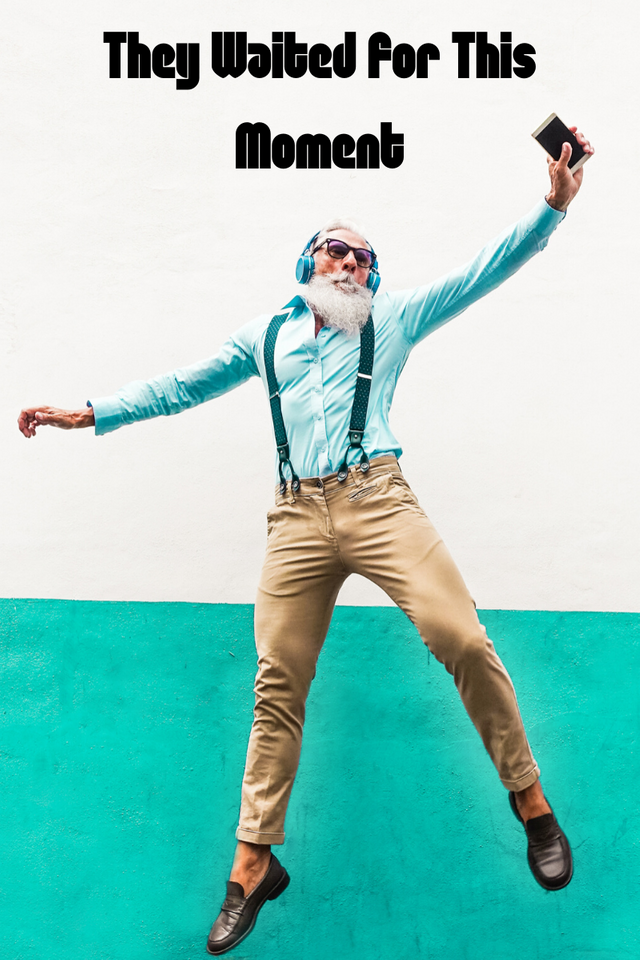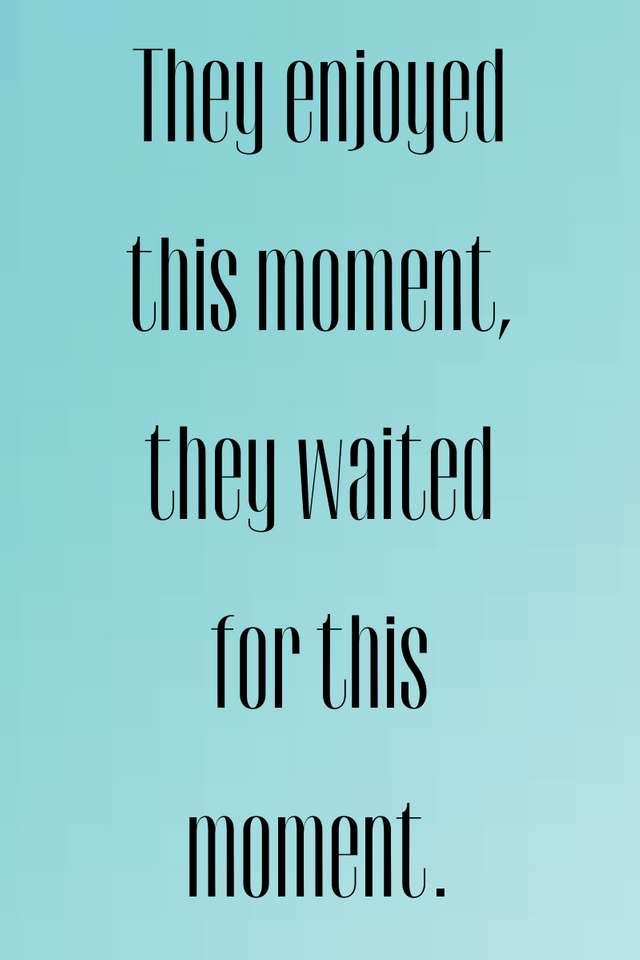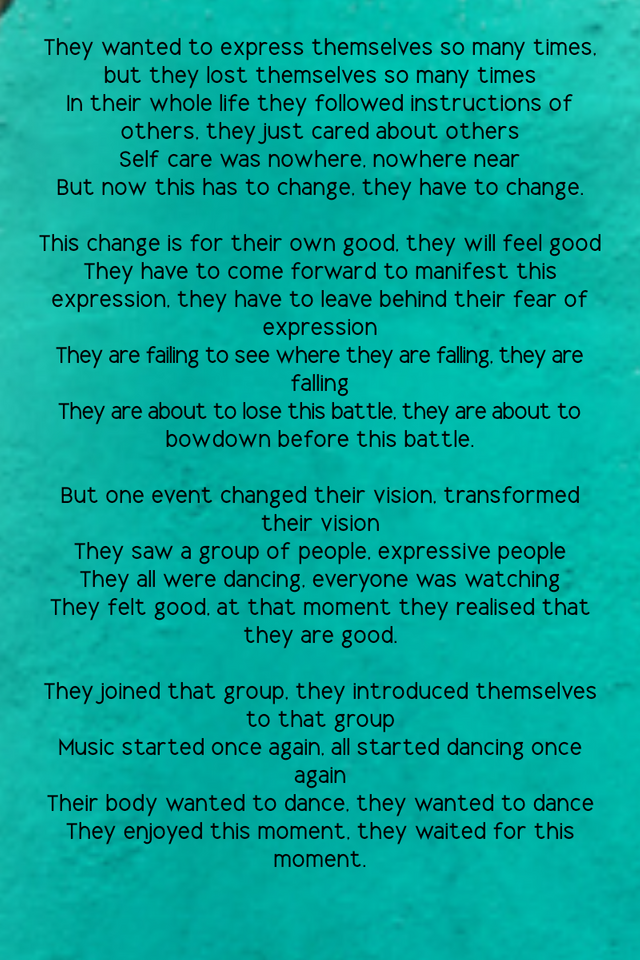 They wanted to express themselves so many times, but they lost themselves so many times
In their whole life they followed instructions of others, they just cared about others
Self care was nowhere, nowhere near
But now this has to change, they have to change.
This change is for their own good, they will feel good
They have to come forward to manifest this expression, they have to leave behind their fear of expression
They are failing to see where they are falling, they are falling
They are about to lose this battle, they are about to bowdown before this battle.
But one event changed their vision, transformed their vision
They saw a group of people, expressive people
They all were dancing, everyone was watching
They felt good, at that moment they realised that they are good.
They joined that group, they introduced themselves to that group
Music started once again, all started dancing once again
Their body wanted to dance, they wanted to dance
They enjoyed this moment, they waited for this moment.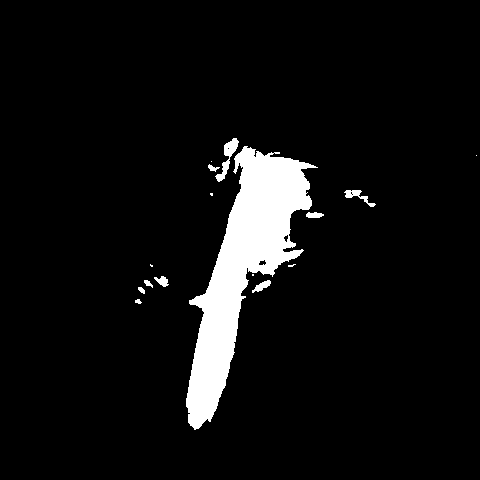 SOURCE
"This is my original and opinionated work".
(Pictures are edited and used from the Canva application).
Thanks and regards,
Chiranjeevi Sarikonda
(Spread Love, Spread Kindness)
Stay Blessed