Sepia for Saturday
Oh, the loveliness, a burst of beauty, covered amidst the color of love
Say you'll be mine
Say you'll be mine
When the sun shines, one of the times
You can see, I'll never be free
Until that time
Until that time
Say you'll be mine
Happiness divided by two is multiplied

Love comes in too many flavors to count, don't you think? I love my family, ever so completely; I love my children, fully, unconditionally - and way too much to comprehend… I love life, its ups, downs, and way turned around… Warm chocolate pudding, with whipped cream on top. I love a run or workout that reaches that sweet spot. You know what I mean. Splashing through puddles on a rainy summer day. I love parents who live their life out in front of their children, leading by example. The image of a baby lightly sleeping. Along those same lines, I love the smell of a baby. Oh, yes, I do. I love the warmth of a fire on a cold night. A good glass of wine. So many ways there are - and not enough time in a day to count...
What is it that you love?
Oh, the allure of all things lovely
"She cast her fragrance and her radiance over me. I ought never to have run away from her... I ought to have guessed all the affection that lay behind her poor little stratagems. Flowers are so inconsistent! But I was too young to know how to love her..."
― Antoine de Saint-Exupéry, The Little Prince
¸.♥´¸.•♥¨) Let the sun shine in on your life
So the joy may touch your soul
(¸.•´♥ (¸.•´ ♥
---
This photo is intended for #SepiaSaturday by @Old-Guy-Photos. A bridge down on the Tidal Basin in Washington, DC.
As always, there must be a flower to color my world. I dedicate this to #alwaysaflower by yours truly.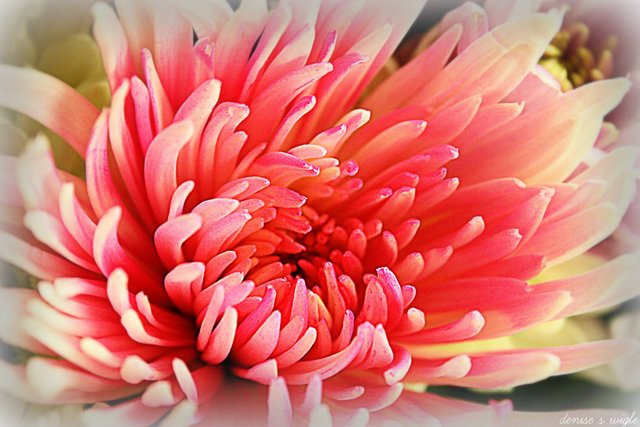 Thank you for visiting my post 💖 Because of you, I come back to post, again and again. Keep it classy, people. Kindness counts. Wherever you go, whatever you do. As always, keep on singing that song!! And just like that, this post is done. Thank you for stopping by and saying hello, leaving your words behind... and just so you know, although much sun and shine were used up today, I can guarantee that there is still a little left in my heart. Have a most fabulous day ahead!

---

they set my aunts house on fire
i cried the way women on tv do
folding at the middle
like a five pound note.
i called the boy who use to love me
tried to 'okay' my voice
i said hello
he said warsan, what's wrong, what's happened?
i've been praying,
and these are what my prayers look like;
dear god
i come from two countries
one is thirsty
the other is on fire
both need water.
later that night
i held an atlas in my lap
ran my fingers across the whole world
and whispered,
"where does it hurt?"
it answered,
"everywhere"
"everywhere"
"everywhere"
warsan shire

#Steemusa is a growing community of quality-content people from the United States or those living here. Check us out on Discord!



I miss you Steem Engine!