Baby Corn & Green Bean Salad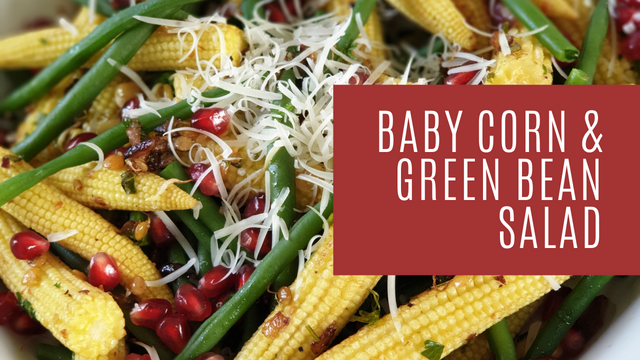 Yesterday, although a little on the windy side - was still an absolutely gorgeous day here in Cape Town and despite the fact that we had braaied on Thursday night, we decided to to a lunch time braai yesterday too. I really enjoyed the sides we had with the braai on Thursday which I shared in this post here, but I hate repeating things, so was looking for something else to have yesterday.
I stood staring blankly at all the veg in the supermarket and really had no idea what to do. I looked at the mielies and thought perhaps to roast some of those, but I was not overly excited by the fact that this is such a common braai side. Then my eyes fell on to the baby corn and I was suddenly inspired! The end result was completely unique and super tasty!
So, I bought two packs of baby corn, a pack of fine green beans, a small tub of fresh pomegranates, a small tub of fresh bean sprouts... and this is what I concocted :)
Firstly, I threw the corn into boiling water for about 4 minutes. Then I did the same with the topped and tailed fine green beans. I drained them both and set aside.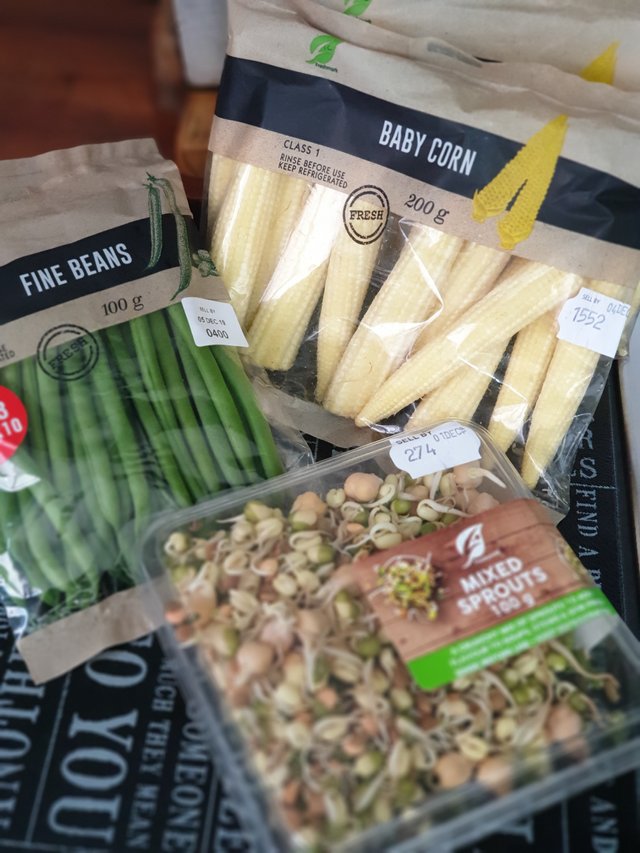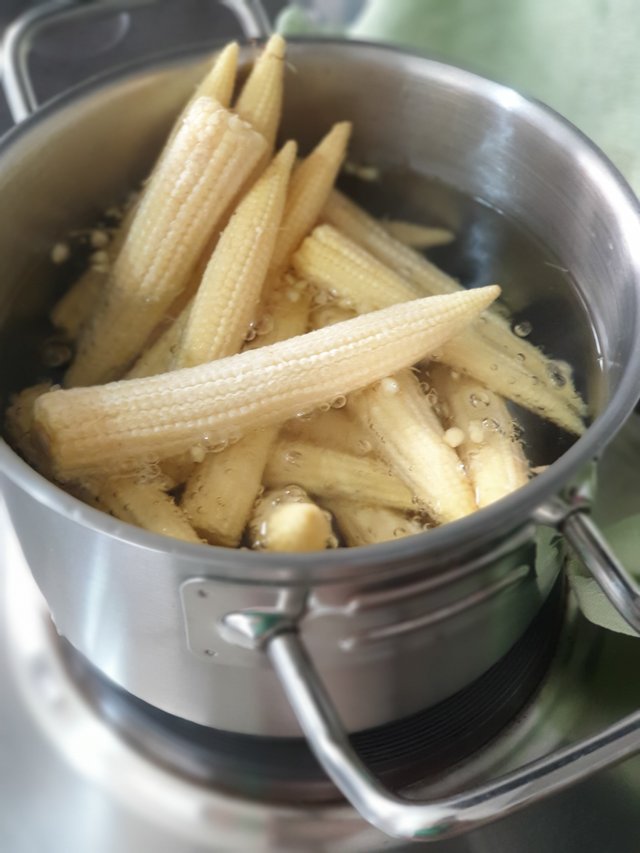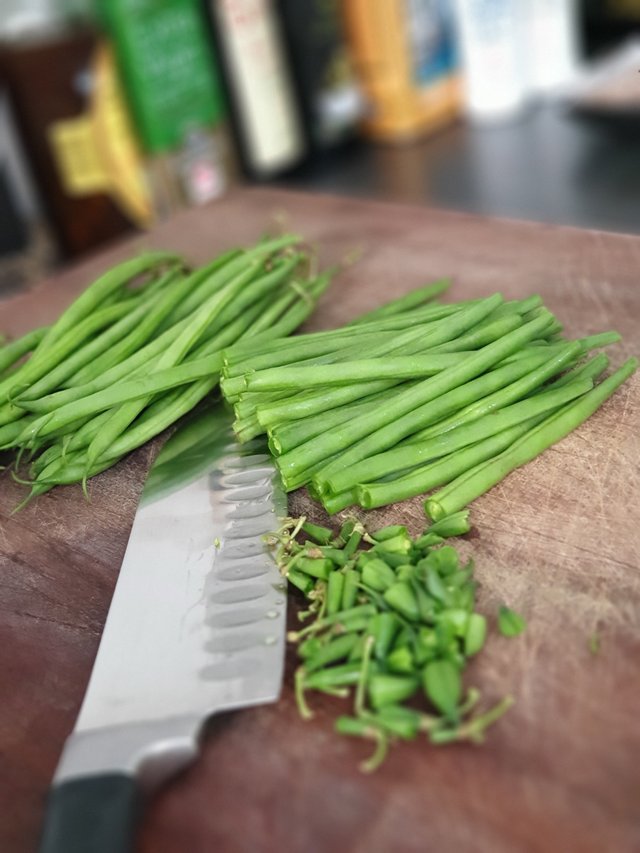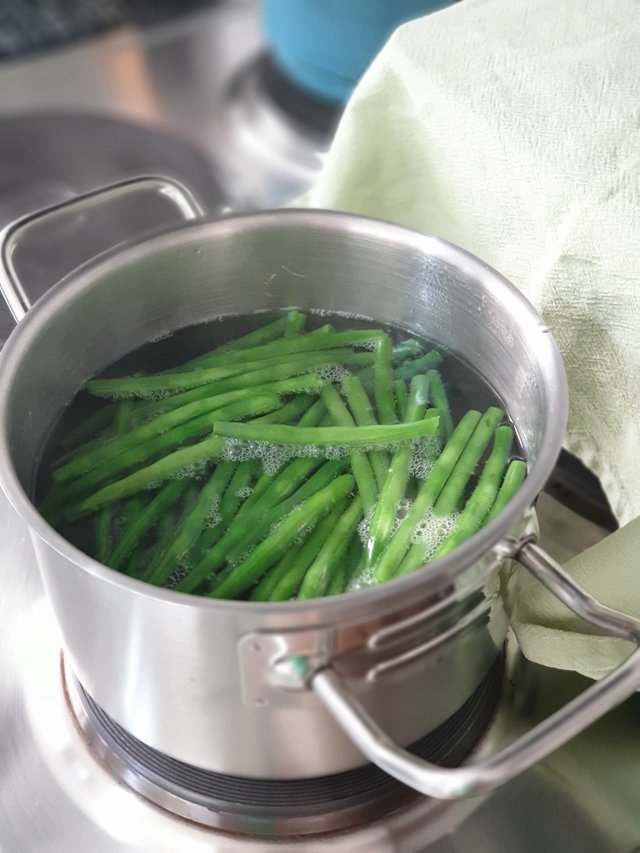 Then I heated a pan with a little olive oil and butter, added a finely diced red onion and some chopped garlic. I then added the the corn to the pan once the onions and garlic were cooking nicely and I cooked the corn for about five minutes - just enough to give it a nice golden char.
Then I tossed in a handful of the bean sprouts, some freshly chopped parsley and continued to cook it for a few minutes further. While that was busy, I threw the green beans into a serving dish.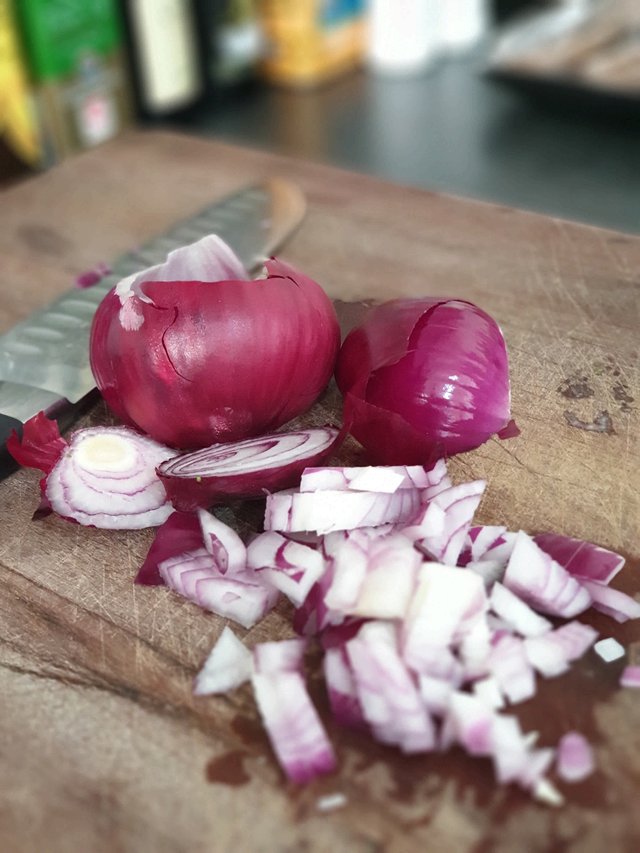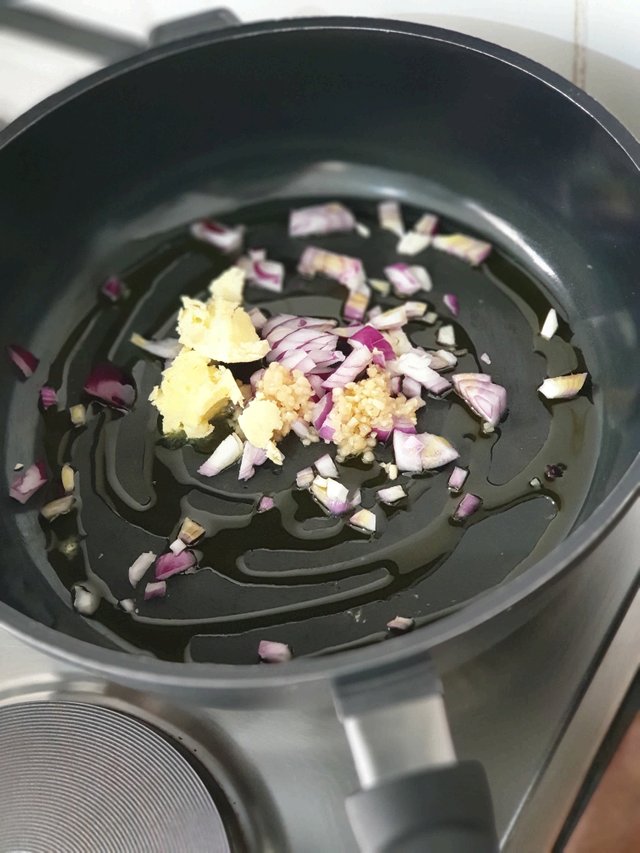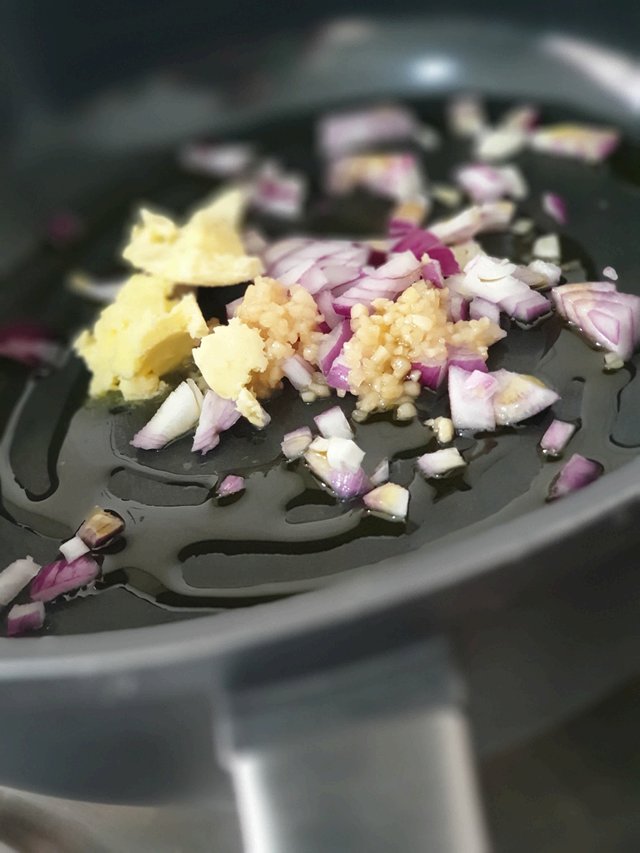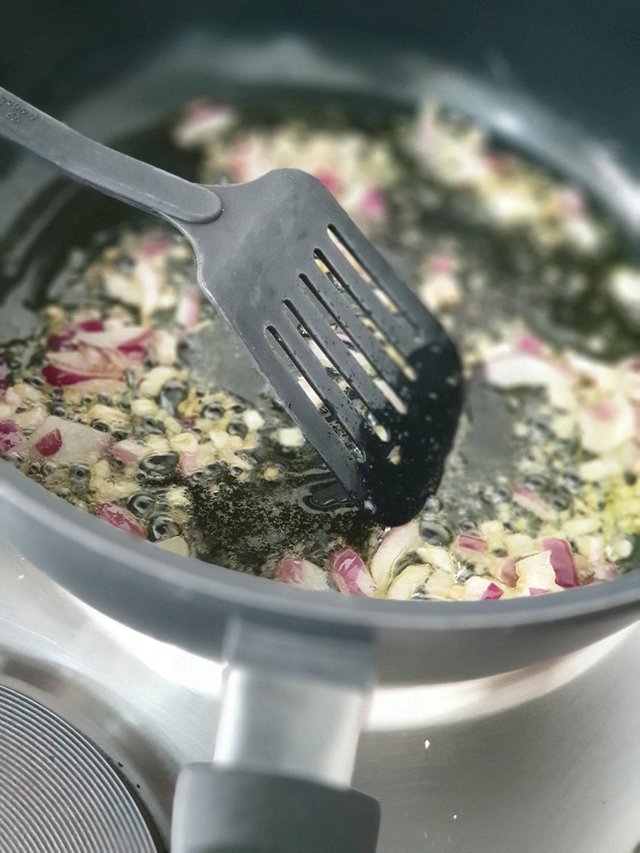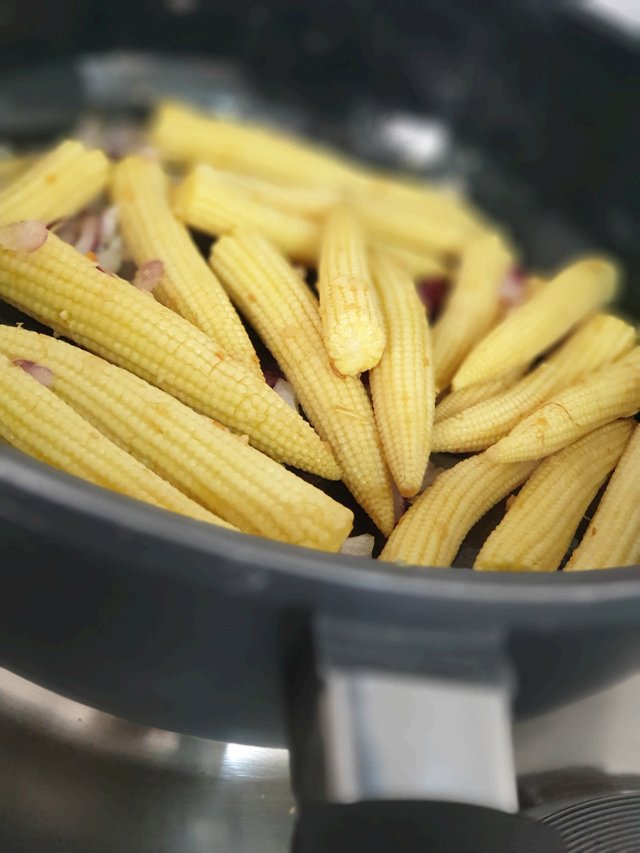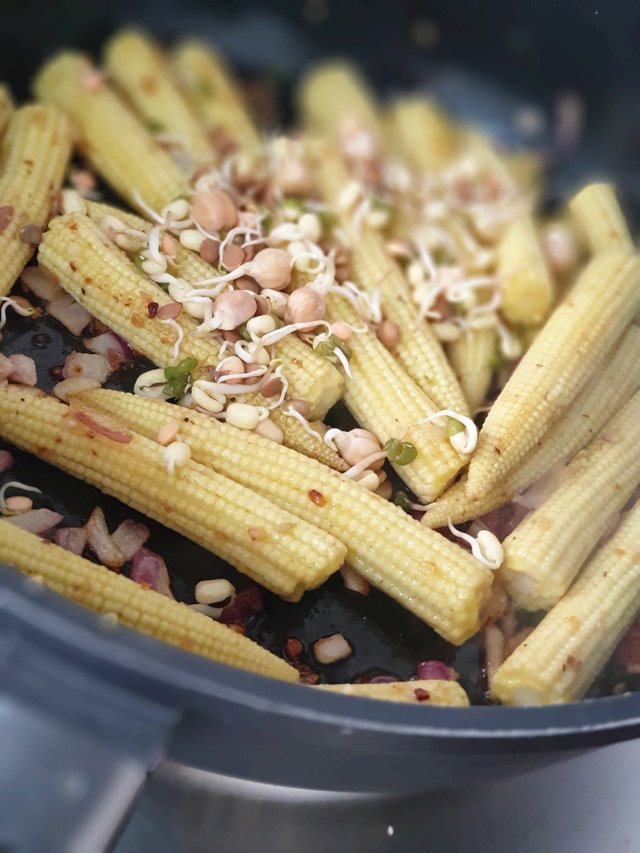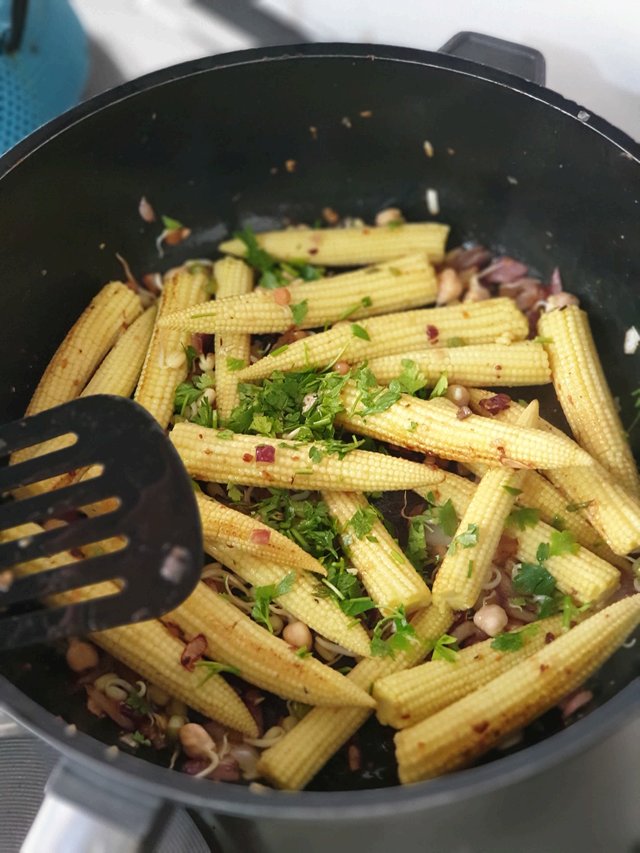 Once all that was done cooking I tossed it in with the green beans, added the fresh pomegrnates and then topped it with a little finely grated parmesan cheese.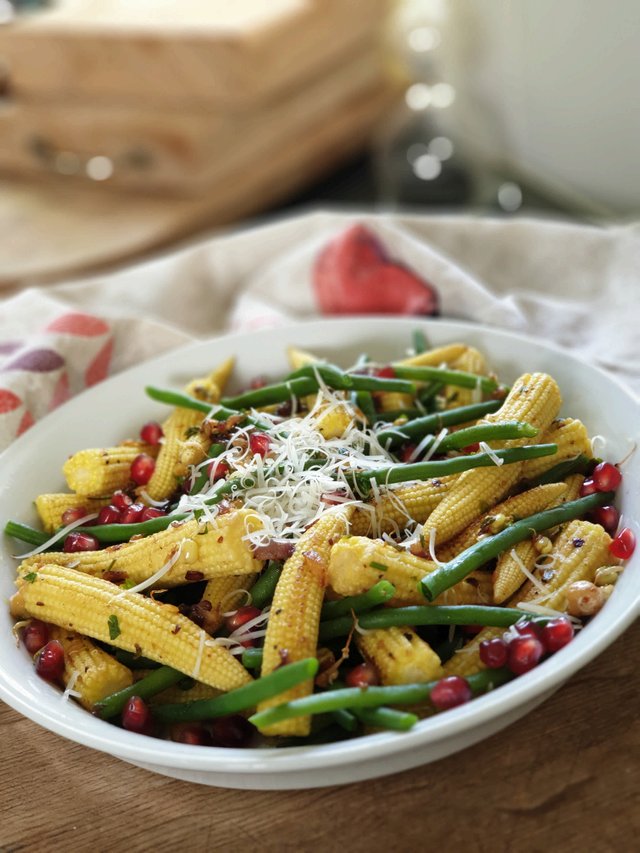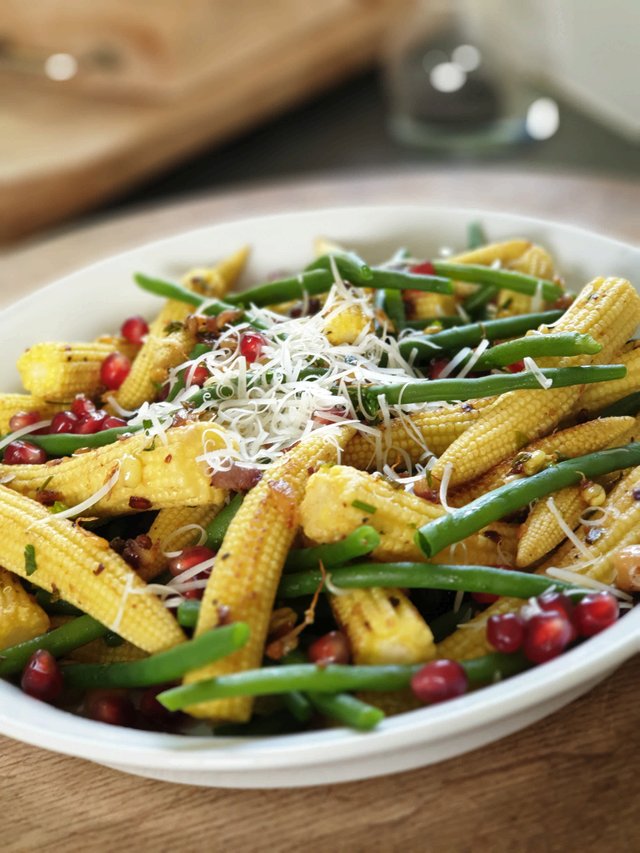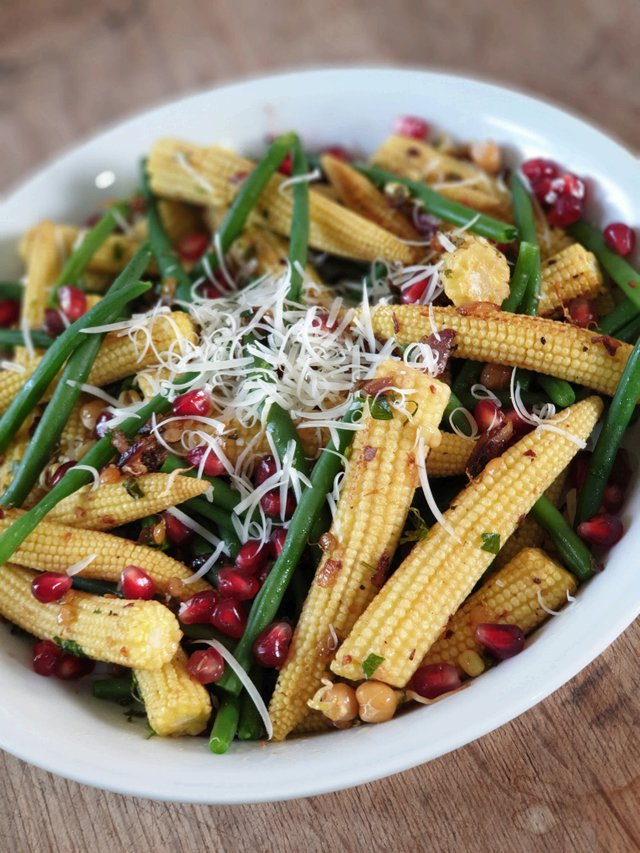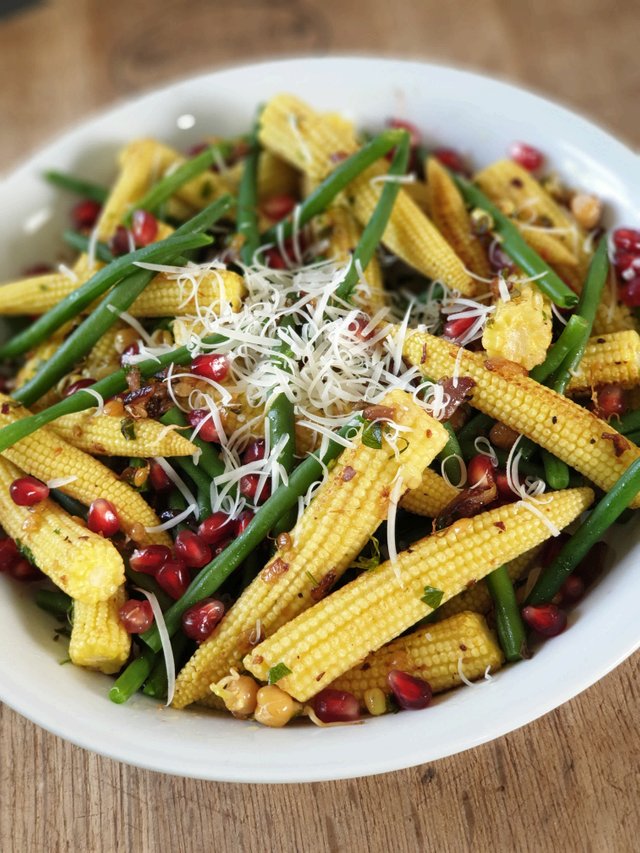 I let it cool and just a little while before we wanted to eat, I warmed it a little in the oven - so I suppose if you are one of those lucky individuals that still has a warming drawer, you could just pop it in there... but I essentially use my oven as a warming drawer by putting it on the minimum 50 degrees Celsius and that works perfectly fine!
It was such a simple salad to make and the combination of ingredients went beautifully together! I was pretty impressed with it considering it came together on a whim in the middle of the grocery store haha!
The other side I added for the braai was nothing new to most I am sure - but it is not something we do very often and that was grilled mushrooms! Again a super simple thing to prepare - and yes, you can get a LOT more creative than I was yesterday, but we already had a star for the plate, so I left them simple with a little butter, garlic, parsley and a little grated mozzarella. YUM! They are always a hit!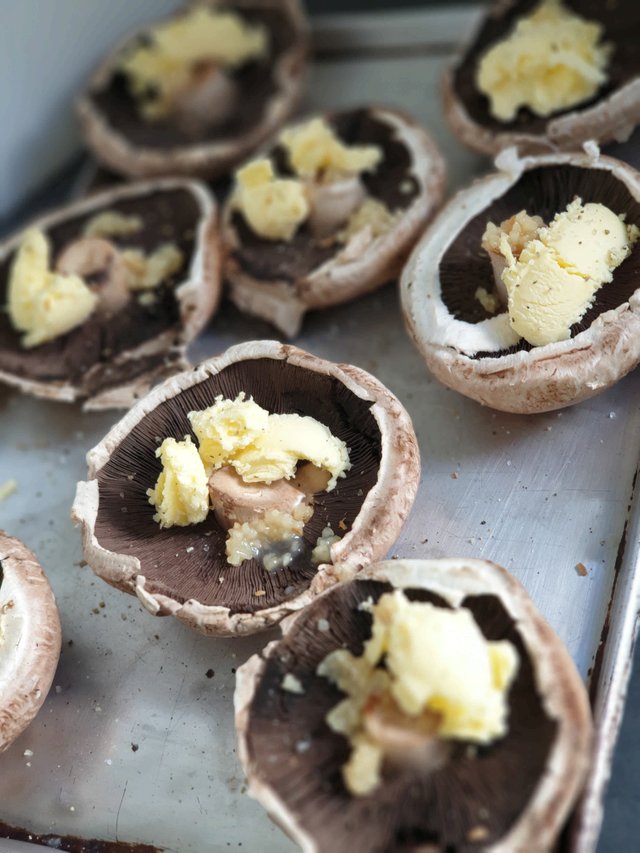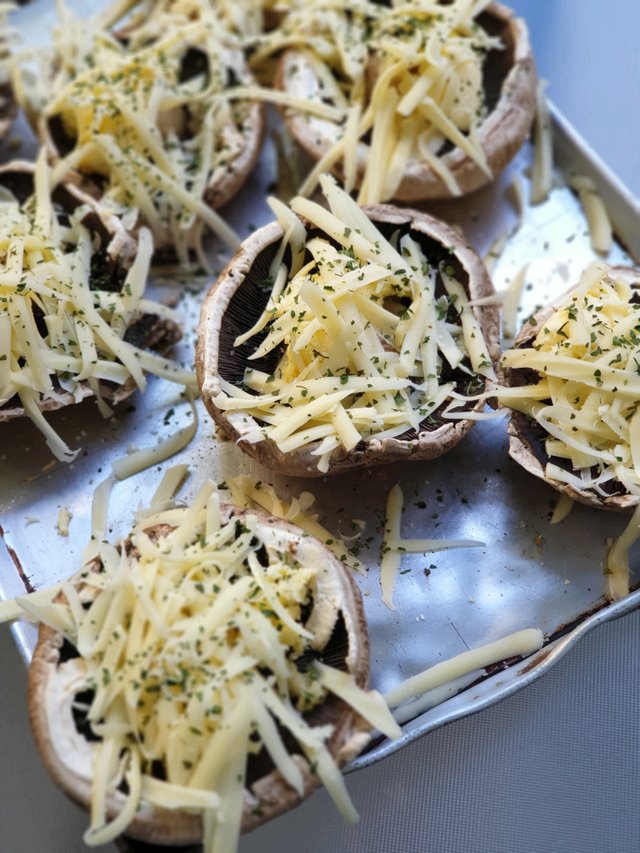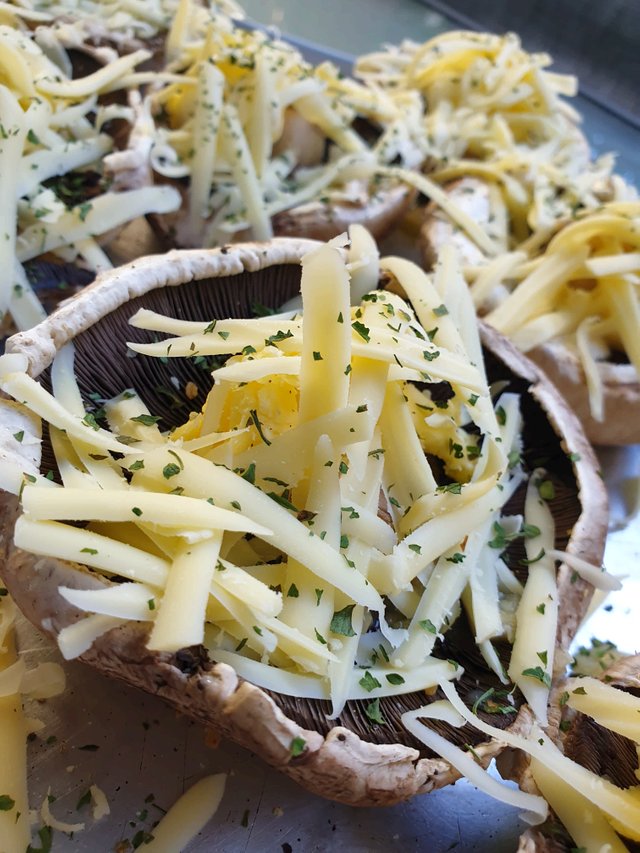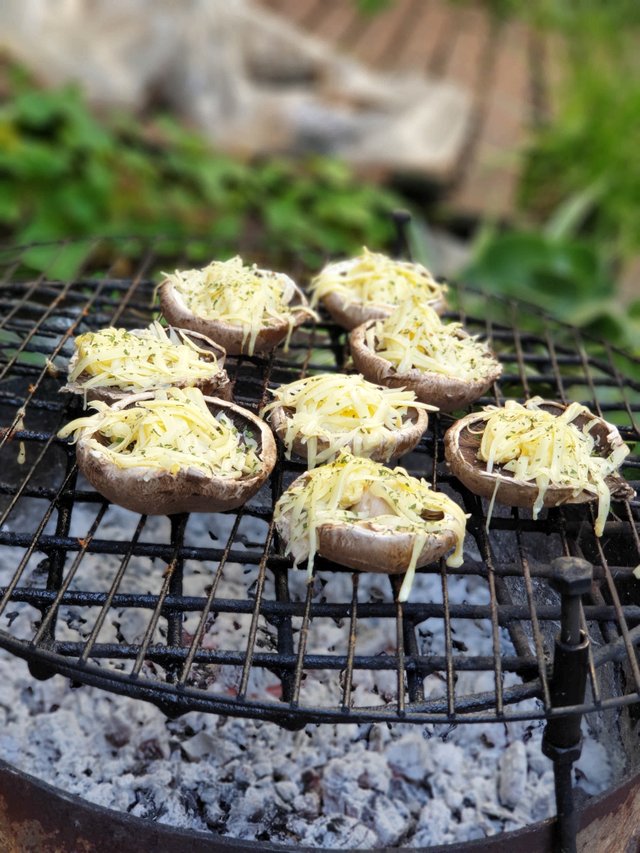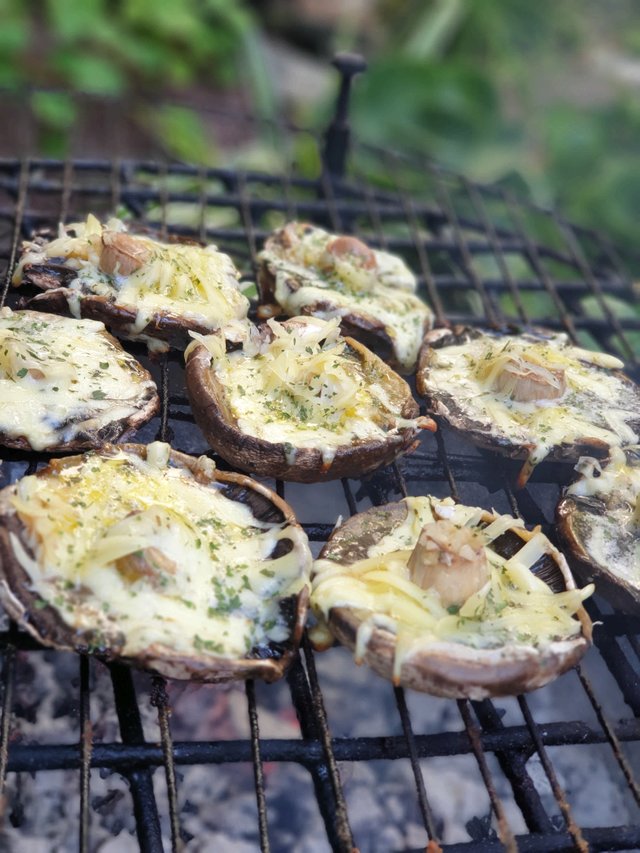 It was a super combo and a really delicious plate once completed with the braai meat. A great way to end the weekend!
❤❤❤
Until next time...
Much Love from Cape Town, South Africa xxx
Jaynielea
ALL IMAGES ARE MY PROPERTY UNLESS OTHERWISE CREDITED