My Steem Story-| By @lisfabian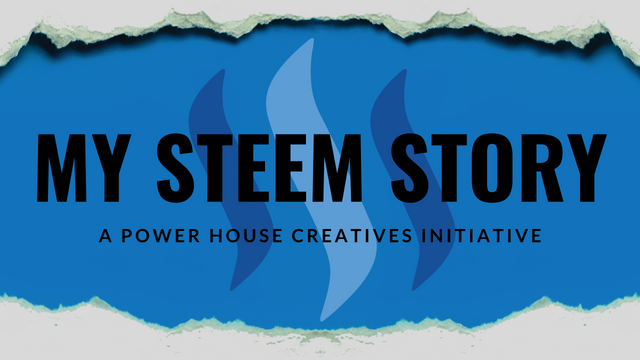 MY STEEM STORY
We all have a story, and all our stories have something in common... we all started from nothing and knew nothing. People want to hear stories. They want to hear OUR stories, they want to know who we are, where we came from, what we do, who and what we love, what we have learned and where we are going. People also want us to hear their story! Being part of the Steem network is an individual journey for each of us and through this initiative we will share our stories not only with all those who are already here - we hope to inspire, guide and inform them... but also do the same for everyone else in the world. Through our stories we will awaken the curiosity of those who have not yet arrived and enlighten and expand the already open doors of our block chain, one in a million.
We invite and encourage each and every one of you to participate and share your stories as well! You can find the details of the "how" at the end of this post.
Hello dear readers, it is always exciting to do that introspection, to remember that story which we are still enjoying.
It all started with a lot of uncertainty. My son was on his computer for a long time, the computer at all times. At home it has always been said that to make money you have to work very hard.
Seeing what he brought to the table at home made me very doubtful, and I mentioned to him that he could not fall into social networks that would make him lose his way. My son was just smiling. Then he told us all I have a way to earn money, we are going to enter all paid to write, we were like deer dazzled. We began to publish without knowing that it brought me great inconveniences and cost me some of my effort and work. But thanks to a girl named @avellana who runs the @club12 and I am a member she was able to solve some situations.
I am still here thanks to my son who motivated me, even though there were five of us, the whole family group was only left with me. It's a way to distract me, I have good friendships and above all I see it as an escape valve for many realities that are lived in my country nowadays. I have been in these seas for two years now. I follow many people, some of whom are no longer there, but from them I learned loyalty, they taught me to be more persevering than I already was and am.
I remember many at this time and I am moved by @jlufer, @martha75, @latino.romano, @equipodelta, @gaborockstar, they will surely find out if they read this publication.
I have a project on the platform, since they left that space where healthy humor is the protagonist our project is called @reiresgratis are all cordially invited to participate this soon to leave the publication of the carnival where we will even queen of carnivals.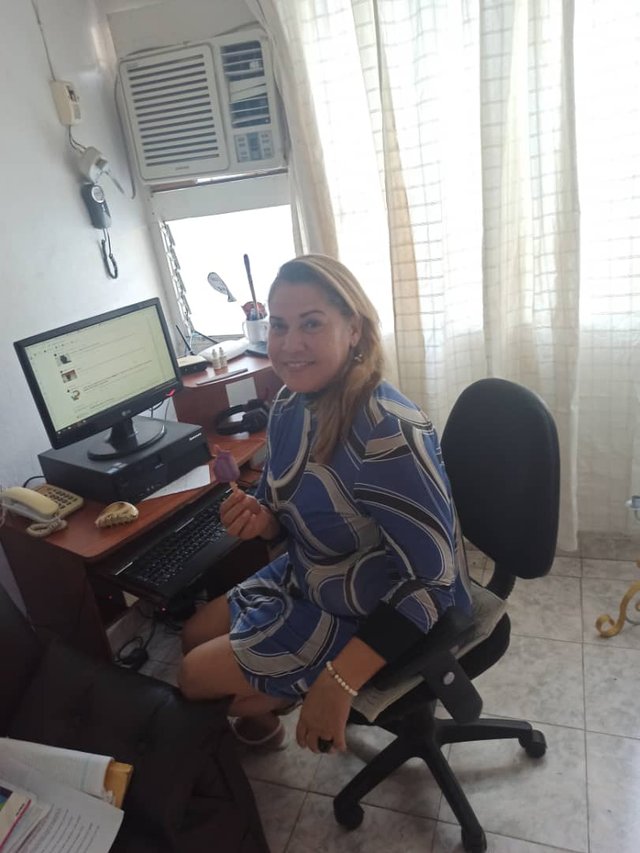 I am convinced that I can be in many communities, where I feel complete are loving, supportive, fun, very professional in everything they do and above all full of much solidarity. I am in @club12, in the discord we are in @radiosteemit. This team is integrated by: @avellana, @marybellrg, @sacra97, @naylet, @charjaim, @antoniarhuiz, @mafalda2018, @issymarie, @mllg, @rosanita, @yeceniacarolina...we are many more but I can say that we are a little bit the most active ones.
In this same @club12 we have a section called #Noticlub where together with my partner, colleague and friend @naylet we are in charge of looking for the latest news and to capture it in this prestigious platform.
I can not fail to mention people who have helped me @belkisa758 and @slwzl they are some women who in my beginnings accompanied me @inspiration really were many characters who taught me from their school.
I feel that there is still a long way to go, there is a lot to learn, it motivates me every time I see the users introduce themselves, I try to encourage them with the help of an angel so I see it my vote is worth 0.01 jahajahajjahajj, when some user enters I receive it with a comment and my vote, that moved me when I entered, for sure they will also be moved by that gift, although it is minimal I understand that when one arrives one is satisfied with that, a comment a cordial greeting.
Today I am living this new experience thanks to the guide of @marybellrg, @naylet and a goddaughter that I love very much @issymarie which I won in a project of the platform called "Godfather Project" in this space we were capturing users who were entering the platform we were teaching codes the basics, remembering that I was moved since really the service is the maximum to be able to guide another one without knowing much only with that force of being able to help the others was what they were keeping you active, good she today knows much more I overcome the teacher. I have other goddaughters and godchildren surely already join this initiative so nice. Many users entering with grantalento @vgalue, @oneray, I have one that takes time @lecumberre I invite you to visit their publications and a genius of the lamp and not aladdin my great friend @r2cornell who with his help motivates me to continue through these spaces.

This is my story during these two years that I have been in this immense sea, I hope that for the next call I can continue to tell my story, the other part of my story already with 4 years in these spaces.
I invite my friend @naylet, @mafalda2018, @sacra97,@avellana,@gaborockstar.

GENERAL INSTRUCTION:

-Create a post titled: "My Steem Story – By @your.user.name"
-The first three tags in order are to be as follows:
#hive-114105
#powerhousecreatives
#mysteemstory
-ONLY make use of the cover image provided in this post.
-Keep the same formatting and placement (intro, footer
instructions etc.)
-Replace the personal photo with one of your own.
-Tag 5 people to join in on the initiative.
-Share your post to twitter.
-Share your twitter link and Steem post link in the comments of @jaynie's "Steem Story" post.

POST INSTRUCTION:

Write a post which shares and gives adequate response to the following headings:
• Where my Steem Journey began
(How you first discovered Steem and your very first thoughts and impressions "as you landed".)
• My initial challenges & how I overcame them
(Share a bit about the difficulties you faced at the beginning, whether it was navigation, post creation, engagement – whatever – how you resolved them and how differently you feel about it now)
• My Steem blockchain knowledge
(Give a little bit of background on your blockchain knowledge when you began your Steem journey versus now.)
• My Steem favourites
(What are the things you do mostly on the blockchain – is it blogging, vlogging? What front ends do you like to make use of and what content genre's do you generally focus on?)
• My golden nugget advice
(What advice would you offer to those that are unfamiliar or new to this space)
• My Steem hood & its peeps
(Share a little about the communities you belong to, discord servers you frequent and perhaps a handful of the awesome people you follow)