My SPUD XI Report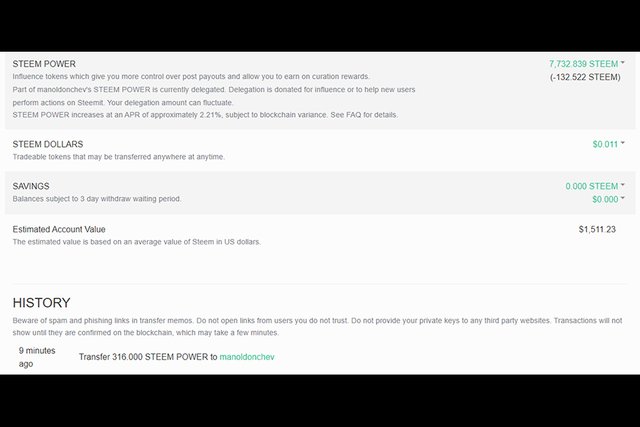 Greetings, Steemians and the rest of the world!
Am I suggesting there are two kinds of people? There always are. You can always separate people in those who do something and those who don't. Some of them can switch places, of course. While others won't.
This is my 3-rd report od Powering Up Steem on SPUD (Steem Power Up Day, which is on each first day of the month).
I powered up 316 Steem in order to go to above 7500 SP (Steem Power). The power to reward and make more visible content that you approve on the social network. And other things. But htis one is actually great and I will stay with it only right now.
---
This month I dod not reach the 1 000 new SP milestone but I did reach 60 % of it, at least. At above 7.5 k SP, I am a dolphin and a half now, lol :)
And I did some other Steem investments which I will be talking of soon enough.
Until then!
Yours,
Manol