You are viewing a single comment's thread from:
RE: Photographic Storytelling
Yes and I would take the inverse as well if I may... Some great street photography doesnt always tell the story, it essentially asks a question. Why is the man so sad? Why is a woman standing on a car etc.
Or as in this shot, why is a couple wrapped up all alone on a chilly beach with a storm advancing...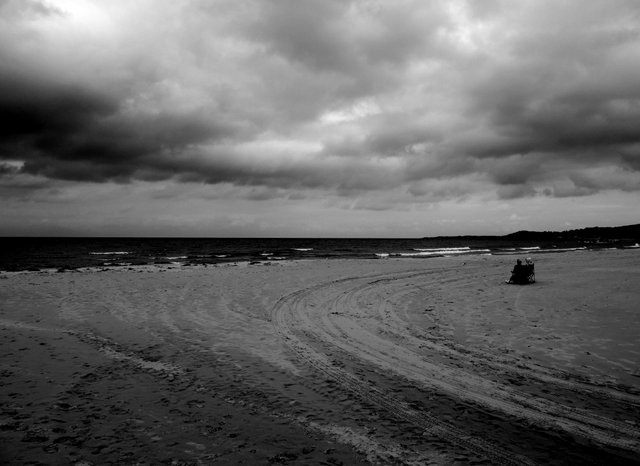 IOW to me a good photo compels the viewer to do something, think, laugh, cry, wonder...Something..