MY STEEM STORY - By @watersnake101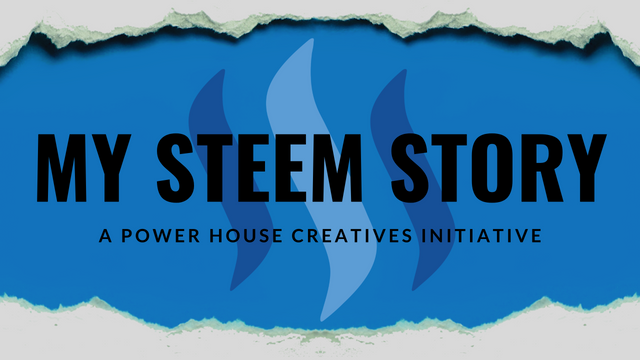 MY STEEM STORY
A Power House Creatives Initiative

Everyone has a story – and all our stories have something in common… we all started from nothing and knew nothing. People want to hear stories. They want to hear OUR stories — they want to know who we are, where we are from, what we are doing, who and what we love, what we have learnt and where we are going. People also want us to hear their story! Being a part of the Steem network is an individual journey for every single one of us and through this initiative we will share our stories not only with all who are already here – hopefully inspiring, guiding and informing them… but doing the same for everyone else in the world too. Through our stories we will prick the curiosity of those who have not yet arrived and illuminate and widen the already open doors to our one in a million blockchain.
We invite and encourage each and every one of you to participate and share your stories too! You can find the "how to" details at the end of this post.
---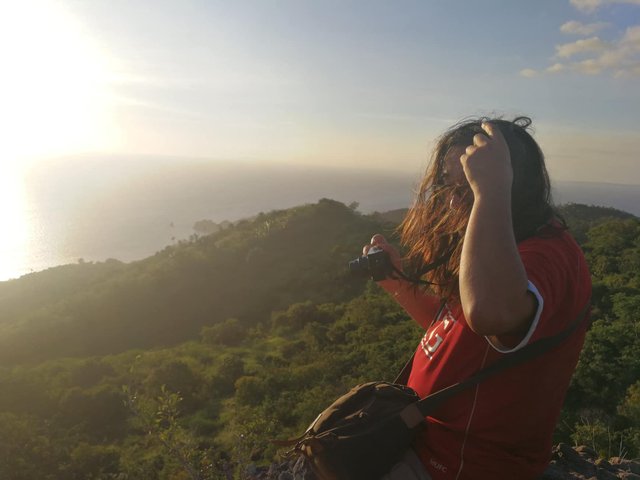 • Where my Steem Journey began
I have been on Steem since July 2017 and looking forward to my third year. I used to be an active user on Reddit and there I discovered about cryptocurrencies. Since we don't have much and my day job is just enough for the family. I tried to find ways how to earn crypto without taking it out from our weekly budget. After hours of doing some research online, I stumbled on steemit. It clearly stated "BLOG and EARN" and I immediately said to myself "I want in". I always wanted to start my own blog and this is the perfect platform to do it. After waiting for almost two days my account finally got confirmed and I was on my way.
Here I have personally grown and I could say that steem helped a lot in improving myself. I rekindled my passion for photography that was already buried for years as work has eaten me up and life has become monotonous. I have learned my passion for art and has led me to numerous museums and art galleries. I was able to take my family out more on travels and we needed to find new content. I was able to cook again our native cuisine and showcase it here for everyone. Now I am exploring vlogging and video editing as we all need to evolve just like the world around us.
• My initial challenges & how I overcame them
One of the challenges was getting noticed which is something everyone experienced from the start. I have seen a lot who got frustrated and just simply gave up on steem. My advice is to never give up and just keep on doing it. Find your niche, something that you enjoy, something that is truly you. Don't just post something just for the hell of it, try to put some love and effort into your work. Never think about the payout but think of how you share something extraordinary and that special thing resides in everyone.
Another challenge was my gear and back then I only had an old point and shoot camera. I looked at the quality of my photos and I felt depressed. Still, I kept on going and made use of what was available. Finally, when we had some extra cash I bought a mirrorless camera which is not too expensive. The lesson here is to use what you have for the moment but do not be afraid to invest in your passion as it all pays off.
Fatigue and pressure is something some of you might have experienced. I used to make a post everyday and after more than a year it has worn me down. I felt tired and I became very moody. At this point, I learned how to let go and focus on quality rather than quantity. Now I post once or twice a week if I could juggle it all but it is important that you never stop
One last challenge I am going to share is "finding no more content to share". There were a lot of times that I thought I didn't have any more content to share and I was very frustrated. From experience, I know that there is always something to share just don't overthink it. Look around you and you will see that the world is your playground. From the cafe on the corner to the birds on the park, content is around you and you just need to take a closer look.
• My Steem blockchain knowledge
When it comes to blockchain the only thing that comes to my mind is data and profit. Other than that I understand that there are various blockchains that involve supply chain, money transfer, and my favorite, of course, is the Steem blockchain that holds the data of our community. There is still a lot that I need to learn and watching as steem evolves.
• My Steem favourites
In my definition of steem favorite, it is your niche or interest. I say that I found my passion for travel, photography and food as you could see in a lot of my content. Steemit is life and I would be here and keep on sharing for the years to come.
• My golden nugget advice
Never give up and just enjoy what you are doing.
Use what you have and do not overthink your content.
Find a community to join as no man is an island.
• My Steem hood & its peeps
Two years ago I joined a challenge #whatscookingchallenge by @jaynie and my entry was called A Humble Dish "Bacalao"
Here she found me and invited me to join the steemitbloggers and now known as the #powerhousecreatives
I have become a part of a community that I consider as my family here on steemit. To my #PHC family, I love you all and I will be forever thankful.
In our travels, @steemitworldmap and @travelfeed team has also helped to showcase a small window in our country. Sharing our culture and some of the beautiful places in our country. A perfect way to mark our world with steem.
I also thank @ace108 for #BeautifulSunday which is a part of my inspiration for my content showing how beautiful our world could be.
Tagging to join in the initiative @melinda010100 @leeart @traciyork @amalinavia @dswigle
---
GENERAL INSTRUCTION:
Create a post titled: "My Steem Story – By @your.user.name"

The first three tags in order are to be as follows:
#hive-114105
#powerhousecreatives
#mysteemstory

ONLY make use of the cover image provided in this post.

Keep the same formatting and placement (intro, footer
instructions etc.)

Replace the personal photo with one of your own.

Tag 5 people to join in on the initiative.

Share your post to twitter.

Share your twitter link and Steem post link in the comments of @jaynie's "Steem Story" post.
POST INSTRUCTION:
Write a post which shares and gives adequate response to the following headings:
• Where my Steem Journey began
(How you first discovered Steem and your very first thoughts and impressions "as you landed".)
• My initial challenges & how I overcame them
(Share a bit about the difficulties you faced at the beginning, whether it was navigation, post creation, engagement – whatever – how you resolved them and how differently you feel about it now)
• My Steem blockchain knowledge
(Give a little bit of background on your blockchain knowledge when you began your Steem journey versus now.)
• My Steem favourites
(What are the things you do mostly on the blockchain – is it blogging, vlogging? What front ends do you like to make use of and what content genre's do you generally focus on?)
• My golden nugget advice
(What advice would you offer to those that are unfamiliar or new to this space)
• My Steem hood & its peeps
(Share a little about the communities you belong to, discord servers you frequent and perhaps a handful of the awesome people you follow)