Steeming India: CONTEST - Navratri & Dussehra 2020
---
---
Happy Navratri & Dussehra 2020 To All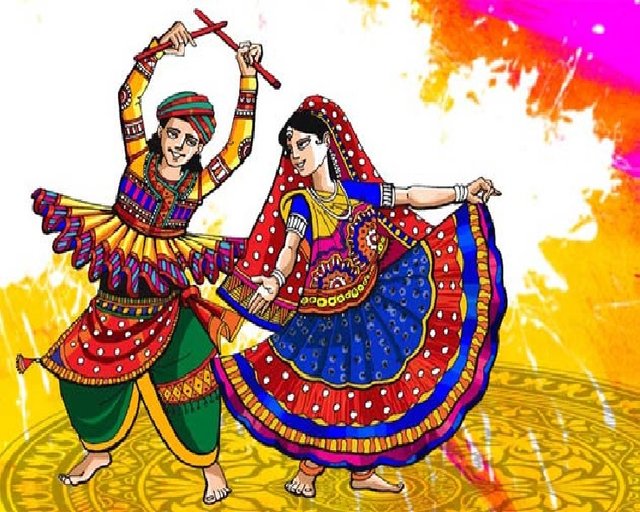 Navratri 2020

Navaratri is a festival that spans nine nights (and ten days) and is celebrated every year.
Navaratri in Gujarat is one of the state's main festivals. The traditional celebrations include fasting for a day, or partially each of the nine days such as by not eating grains or just taking liquid foods, in remembrance of one of nine aspects of Shakti goddess.

Garba Dance
In this festival, the group of people performs a dance in front of Durga, we call this dance as Garba.
The Garba dance sometimes deploys dandiyas (sticks), coordinated movements and striking of sticks between the dancers, and teasing between the genders.

Dussehra
Dussehra is also known as Vijayadashami, on the last day of Navaratri the Dussehra can celebrate. Dussehra celebrates in different ways in different states.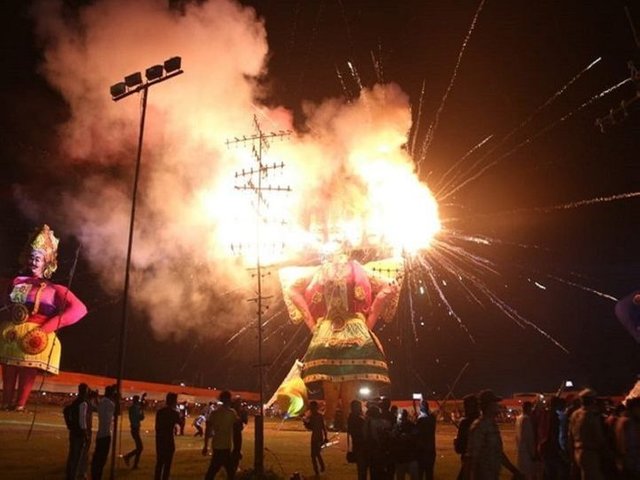 Dussehra

CONTEST
This Contest will be run in a short period.
In this lockdown, we are not able to celebrate any festival yet. Still, we would hear from you and your experience with Navratri & Dussehra, by this you may like to remind your days.
Share your information about Navratri & Dussehra. How you celebrate Navratri & Dussehra? What's your best move in Garba Dance?
Post should be a minimum of 200 words.
Content in the posts must be your own original work.
You can make multiple posts but 1 post in 1 day.
Every Steemit user is invited who know Navratri & Dussehra and like to make a post on it.
Photos used in posts should be clicked on your own.
The Contest will end on 25th October 2020, but you can make a post for 25th on 26th October 2020.

Prize
No 1st, 2nd, and 3rd Winner concept in this Contest. The post which followed the mentioned above rules are eligible to win 1 STEEM(per post).
Making posts per day will increase the chance to win more STEEM.
Steem will be given as a price from my side and @akkibadboy. It can be increased if the contest gets any sponsorships.
All STEEM prize will be distributed on 27th October 2020.
Best Of Luck
Thank You.
@stream4u

---
---