I would like to begin by thanking @dustsweeper for upvoting my last post. I know that dustsweeper is a robot and simply votes as instructed. The bots instructions are to upvote posts that are below the 0.02 payment threshold.
I've come to love Dusty because, to be honest, without Dusty, I don't think that any of my steemit posts would cross the threshold on its own. So, I want to a shout out Dusty and @dustbunny as well.
And Now For My SteemIt Post!
I've been doing the daily 10k steps and am pleased to announce that I have had over 10k steps every day this year.
I like to report just once a week as I find daily reporting to be spammy. My totals for the week ending on the 7th is 80,413. I took a walk to the post office on Saturday. The post office is 5,000 steps from the house. The round trip is over 10k.
| Date | Steps |
| --- | --- |
| 2021-02-07 | 10,856 |
| 2021-02-06 | 14,781 |
| 2021-02-05 | 11,159 |
| 2021-02-04 | 10,911 |
| 2021-02-03 | 11,440 |
| 2021-02-02 | 11,173 |
| 2021-02-01 | 10,093 |
| Total | 80,413 |
I took pictures of The Reid School with my Smartphone. The school is just South of the Millcreek Post Office.
Reid School is a private elementary school in Millcreek, Utah. The school was founded in 1987. It is located in an old public school building. I looked for the name of the old school, but could not find it in my short internet search.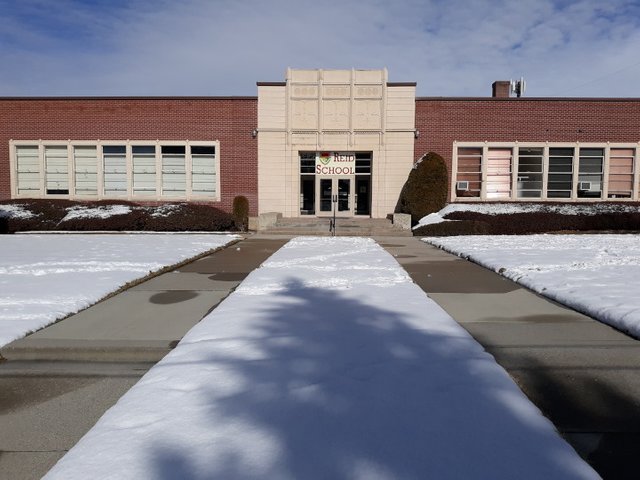 The school is surrounded by a locked fence. Walking through the grounds would have saved me 200 steps.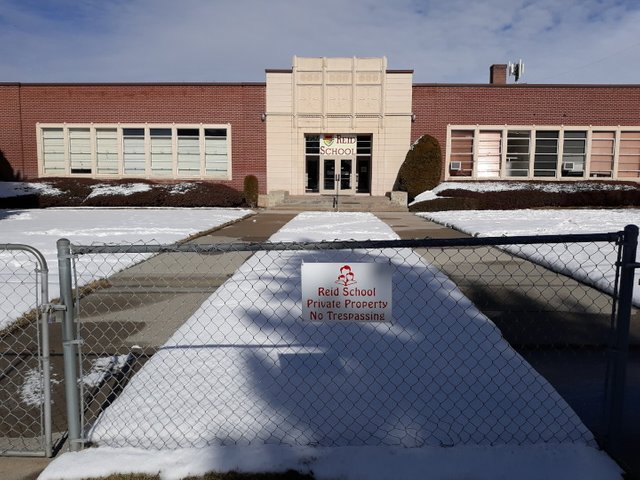 There is a long sidewalk through the school ground, sadly, it is closed to the public.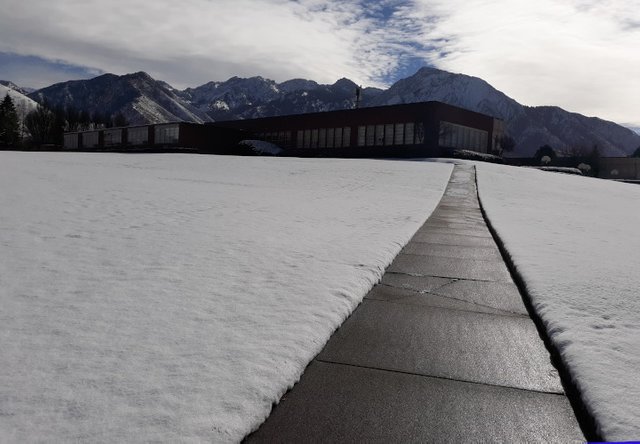 There is an LDS building next to all public schools in Utah. This is the building adjacent to Reid.