Jonathan Isaac cites gospel as explanation for not kneeling, wearing Black Lives Matter shirt Friday - CBSSports.com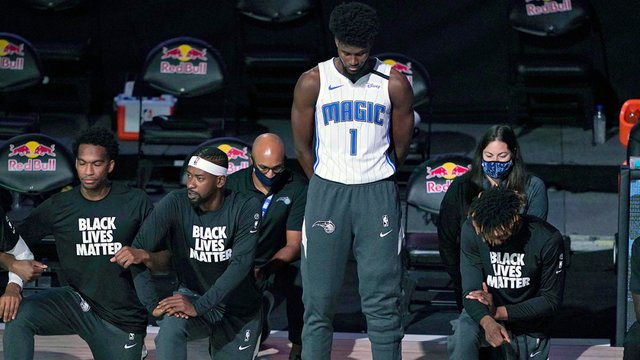 Well, the NBA decided to support the BLM(Black Lives Matter) Movement as an act of protest against racism and police brutality by wearing a "Black Lives Matter" shirt and kneeling during the national anthem. But this Orlando Magic player - Jonathan Isaac - didn't participate as you can see in the picture on the shared article here. 
He has his belief, whatever it is, I think it should be respected. 
Shared On DLIKE
---