DLIKE Weekly Report #80 - DLIKER Token Details
Hello Steemians!
Here is weekly update for dlike
DLIKE Staking Rewards Paid
We had an issue with our system due to which rewards distribution got delayed for almost a week. We pardon this inconvenience and ensure better reward distribution in future. All the pending rewards are paid out and if you have not received your rewards, please get in touch with us on discord. We are paying 25% bonus on 6 month staking and 9% bonus on 3 months staking period.
If you are not sure what is DLIKE staking, then check https://dlike.io/staking
Subscribe to DLIKE Community - Earn DLIKER Tokens
Couple of days, we made an announcement to give away 100,000 DLIKER tokens on successful implementation of DLIKE as a community feature. If you have not checked, please check here --> 100,000 DLIEKR Tokens Giveaway
We are giving away 30 DLIKER tokens to each subscriber and 70 additional tokens to share posts on DLIKE.
To subscribe to DLIKE community check community page --> https://steemit.com/trending/hive-116221
DLIKE Story Writing Feature with Rich Text Editor
We have added new feature to write own posts (story) on DLIKE. Now DLIKE users have the option to write their posts along with sharing option. We have added a rich text editor with image uploading option. If you have not checked yet, have a go here --> https://dlike.io/story
We will love to have user feedback to improve it further more!
DLIKER Token Update
This week we burnt a total of 82,407 DLIKER tokens. These were from our voting account curation income and those tokens which we bought from market with the earnings of ads. Since last update, additional 1,785,500 DLIKER tokens have been staked. Here is updated status of DLIKER token.
| DLIKER Circulating | DLIKER Burnt | DLIKER Staked |
| --- | --- | --- |
| 1.50759 B | 14,311,878.270 | 63,788,978.491 |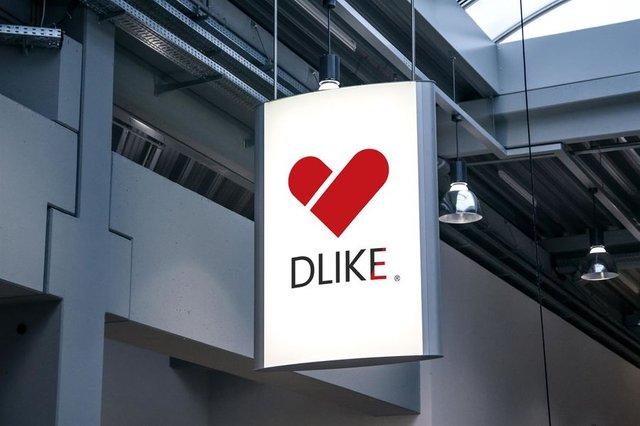 DLIKER market link in steem-engine exchange is --> https://steem-engine.com/?p=market&t=DLIKER
DLIKE Daily Reward Pool (7000 DLIKE)
We pay 7000 daily DLIKE tokens to our users on daily basis as per the activities on their shared posts. You can check your DLIKE daily reward pool details --> https://dlike.io/rewards
DLIKE Affiliate Program
We are offering affiliate earnings option to all dlikers for inviting new users. You earn 5 points for every post made by your affiliates on daily basis in DLIKE daily rewards pool.
We are thankful to @fundition for supporting and funding dlike project.

@freedom | @supergiant | @devann | @shellyduncan | @vimukthi | @steemyoda | @tfame3865 | @afzaal4 | @lukestokes | @steemshiro | @mtimetraveller| @taskmaster4450

Delegate Your SP to Dlike to earn Daily DLIKER tokens
100 SP | 200 SP | 300 SP | 500 SP | 1000 SP | 5000 SP | 10000 SP | 15000 SP | 20000 SP | 100000 SP

Subscribe to DLIKE Community for all future updates!
Join our Discord channel for feedback & questions.
Web: dlike.io | App: Android App
Follow us on
Dlike Twitter | Dlike Instagram | Dlike Telegram
---