👉 NUEVO CONCURSO!! TU RUTINA EN STEEMIT EN FOTOS Y EL INICIO DEL TAG #STEEMITROUTINE // 👉 NEW CONTEST!! YOUR ROUTINE ON STEEMIT IN PICS AND THE START OF #STEEMITROUTINE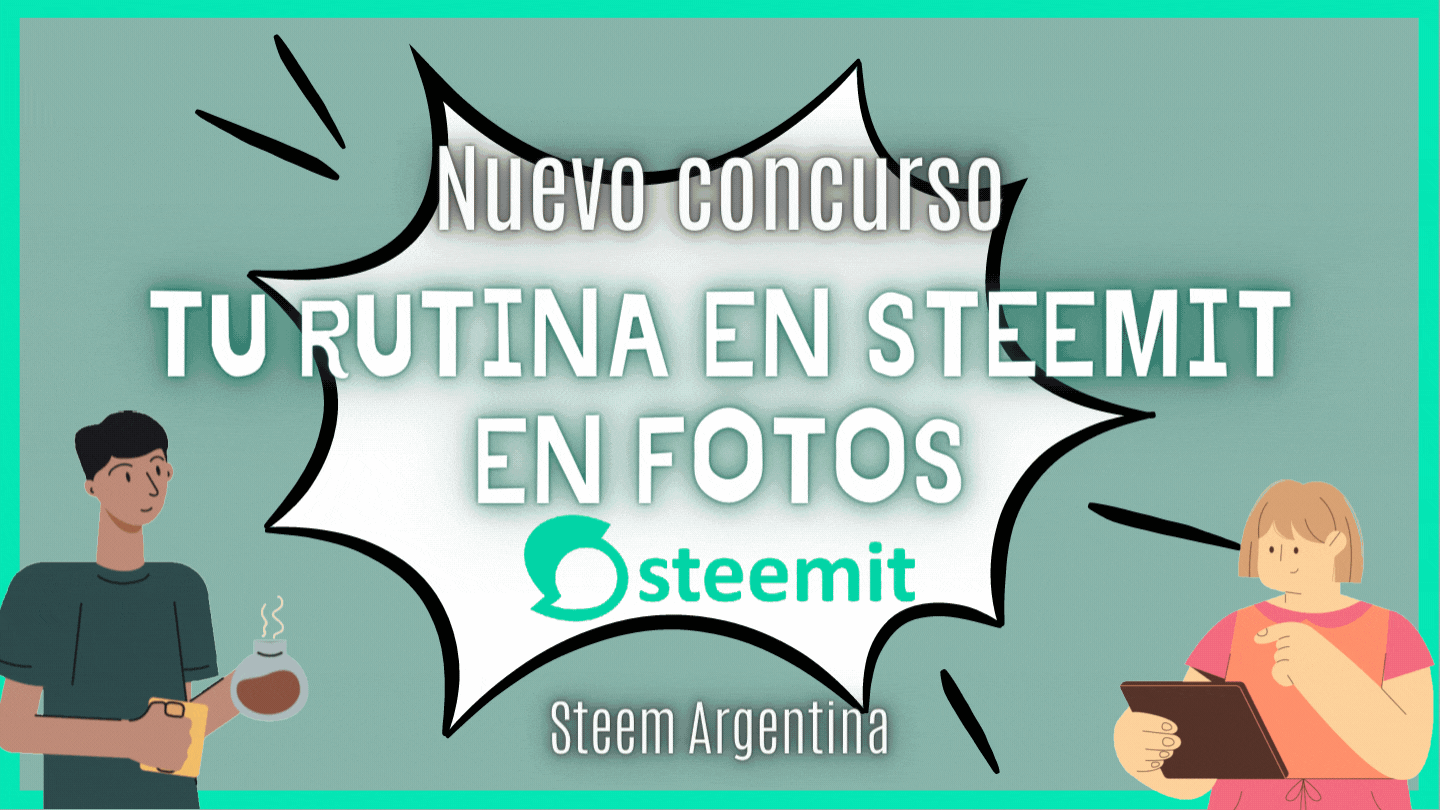 👉 NUEVO CONCURSO EN STEEM ARGENTINA Y LA CREACIÓN DE UNA NUEVA ETIQUETA:
---
Tu rutina en Steemit en fotos!! Y el inicio de #steemitroutine
---
Para este concurso podés tomar como ejemplo la semana pasada o 3-4 días de esta semana! Contanos qué te gusta de Steemit y cómo es tu rutina steemiana en una breve descripción escrita y utilizá tantas fotos como puedas (8 máximo).
Claro que tienen que ser de tu autoría o captura de pantalla. En caso de que utilices una fuente externa, por favor cita la fuente, pero se dará prioridad a las fotos propias.
---
Las reglas son las siguientes:
Aceptamos publicaciones en cualquier idioma. Tu posteo deberá contener como máximo 200 palabras.

Resteemea esta publicación, así más personas se enteran del concurso.

Asegúrate de etiquetarnos (@belenguerra, @fendit), así podemos ver tu post más fácilmente.

Utiliza los tags: #steemargentina, #argentina

Comparte el link de tu publicación en un comentario. No tendremos en cuenta las entradas que no se encuentren anunciadas en este posteo o que estén publicadas en otra comunidad.

Comparte tu publicación en Twitter, etiquetando a @steemit, o en cualquier red social que prefieras (deberás mostrar prueba de ello!)

EL PLAGIO ESTÁ PROHIBIDO!!
---
Las publicaciones se aceptarán hasta el 28 de Julio, 23.59 hora de Argentina
---
Premios (25 STEEM):
Los premios serán dados de la siguiente forma:
1er lugar = 9 STEEM
2do lugar = 7 STEEM
3er lugar = 5 STEEM
4to lugar = 3 STEEM
5to lugar = 1 STEEM
---
Estamos muy entusiasmadas por esta comunidad y por leer sus entradas para este nuevo concurso!!
Los esperamos amigos!!
---
Desde ya, agradecemos a @steemcurator01, @steemcurator02 su constante soporte.
---
Con cariño
Belén, CR de Argentina
---

---
ENGLISH
---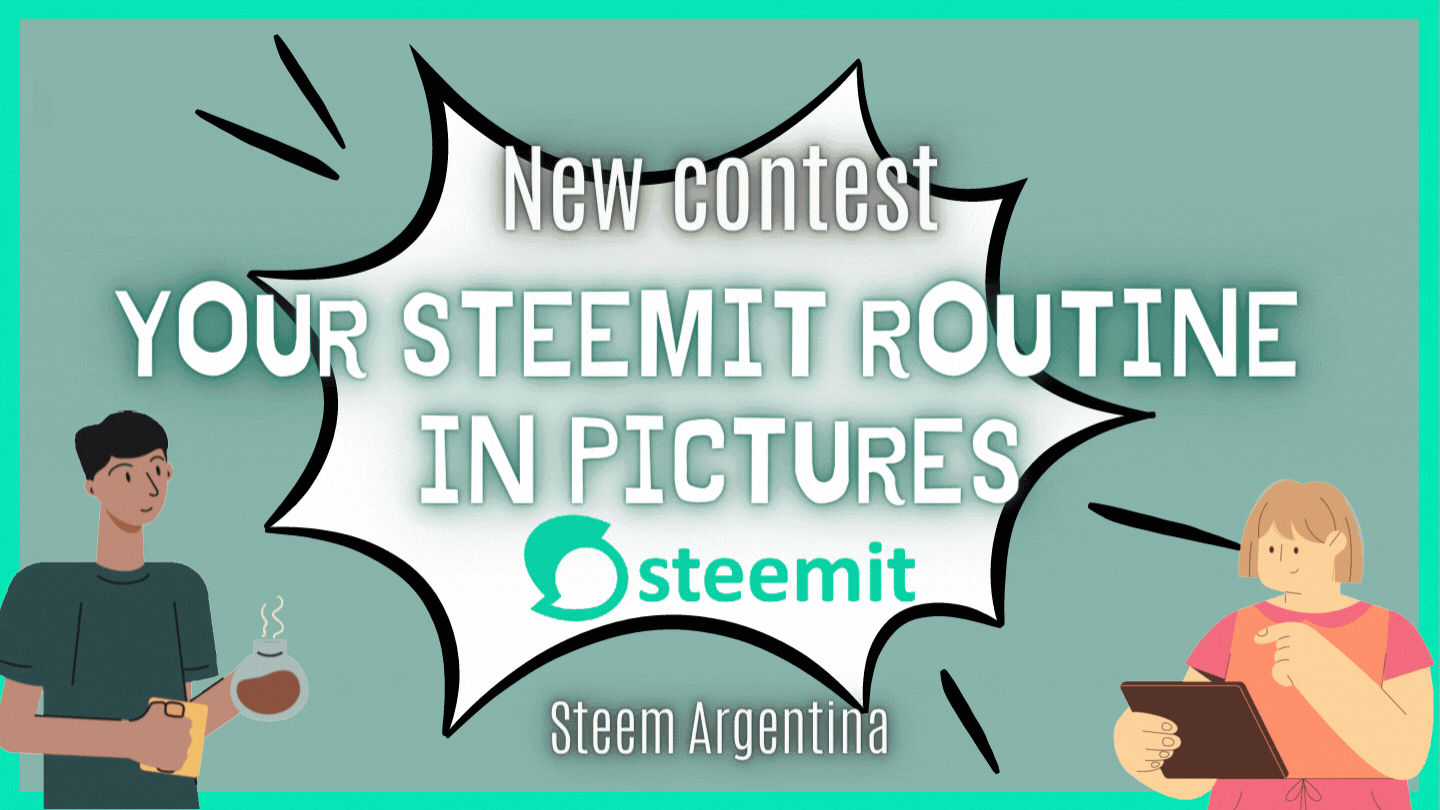 ---
👉 NEW CONTEST IN STEEM ARGENTINA AND THE CREATION OF A NEW TAG:
---
Your routine on Steemit in pictures!! And the start of #steemitroutine
---
For this contest, you can take as an example last week or 3-4 days this week! Tell us what you like about Steemit and what your Steemit routine is like in a short written description and use as many photos as you can (8 maximum).
Of course, they have to be your authorship or screenshot. In case you use an external source, please cite the source, but your own pics will be given priority.
---
The rules are as follows:
We accept publications in any language. Your post must contain a maximum of 200 words.

Resteem this post, so more people find out about the contest.

Make sure to tag us, @belenguerra, @fendit, so we can see your post easily

Use the tags: #steemargentina, #argentina

Share the link of your publication in a comment. We will not take into account entries that are not advertised in this post or that are published in another community.

Share your publication on Twitter, tagging @steemit, or on any social network you prefer (you must show proof of it!)

PLAGIARISM IS FORBIDDEN
---
Entries will be accepted until July 28th, 23.59 Argentina time
---
Prizes (25 STEEM):
The prizes will be awarded as follows:
1st place = 9 STEEM
2nd place = 7 STEEM
3rd place = 5 STEEM
4th place = 3 STEEM
5th place = 1 STEEM
---
We are very excited for this community and for reading your entries for this new contest!!
We are waiting for you friends!!
---
Cc.
@steemitblog
@steemcurator01
@steephenkendal
---
With love
Belén