|ESP/ENG| Dicen por ahí que cantar es fácil…Tú que opinas? | They say that singing is easy... What do you think?
Saludos a la maravillosa comunidad de Dance and music de #steemit, donde abunda el talento. Este es mi primer post en ésta comunidad, por sugerencia de @cesar24 y espero que lo disfruten!
Greetings to the wonderful #steemit Dance and music community, where talent abounds. This is my first post in this community, by suggestion of @cesar24 and I hope you enjoy it!
Dicen por ahí que cantar es fácil… Desde mi percepción cómo Vocal Coach no hay nada más lejos de la realidad. Hay un conjunto de factores que deben conjugarse para que la magia se haga presente en tan sólo el momento de aproximarse al micrófono.
They say that singing is easy... From my perception as a Vocal Coach, nothing could be further from the truth. There is a set of factors that must be conjugated so that the magic becomes present in just the moment of approaching the microphone.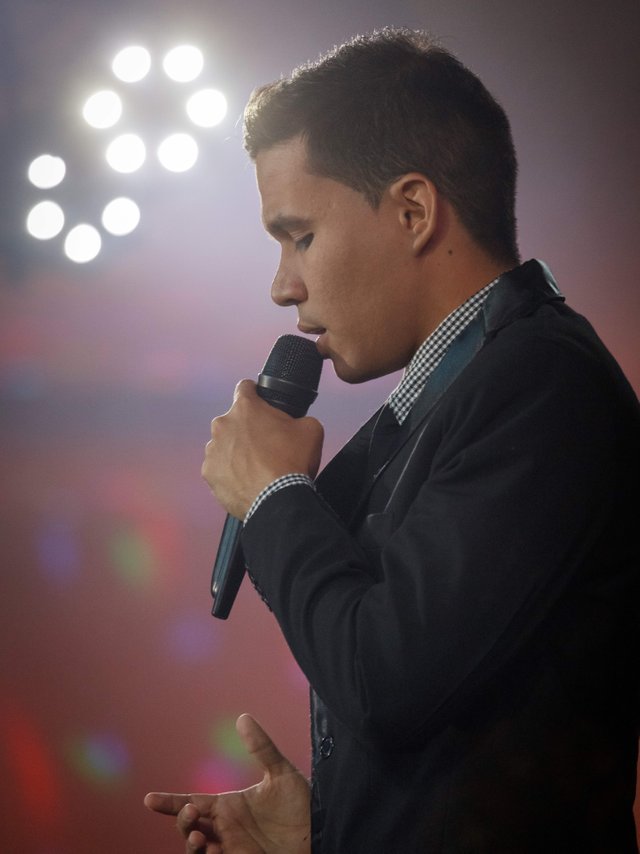 En primer lugar hay que estar plenamente presentes, es decir conscientes del escenario, su área, el micrófono, los monitores…a veces adaptarse a un espacio reducido, rostros desconocidos y miradas perturbadoras. El sólo hecho de manifestar con fuerza tu presencia crea la atmosfera de un escenario.
First of all you have to be fully present, that is aware of the stage, its area, the microphone, the monitors...sometimes adapting to a confined space, unfamiliar faces and disturbing looks. The mere fact of strongly manifesting your presence creates the atmosphere of a stage.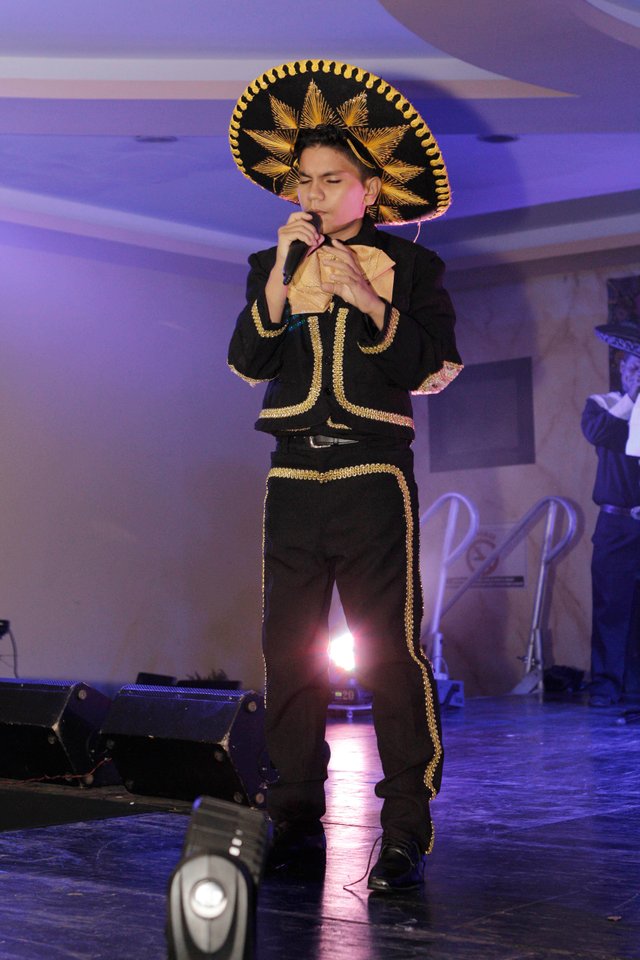 Luego estar cómodo con lo que estás proyectando cómo artista y reflejar esa certeza. Entonces empieza la parte más importante que es la respiración y conectarte con esa fuerza más grande que te hace enfrentar esa vorágine y te mantiene firme en tu propósito de compartir tu música, tu gran pasión, lo que significa para ti cantar
Then be comfortable with what you are projecting as an artist and reflect that certainty. Then begins the most important part which is breathing and connecting with that greater force that makes you face that maelstrom and keeps you firm in your purpose of sharing your music, your great passion, what singing means to you.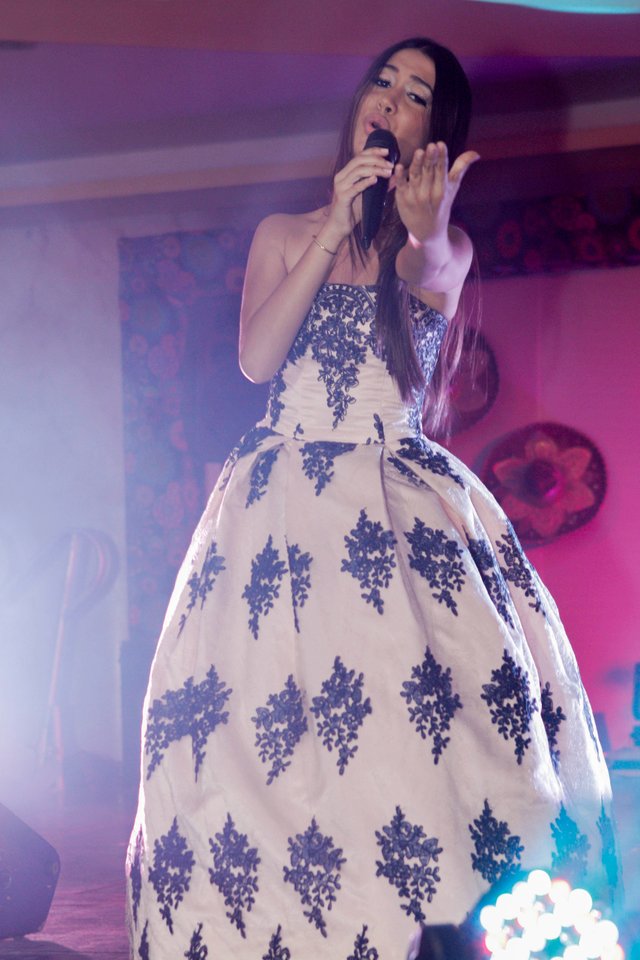 Mantener la serenidad en todo momento porque sabes que has ensayado tanto que eso te da la confianza de saber lo que estás haciendo. Olvidarte de tí y fundirte en la historia que estás contando con una dicción cuidada y sin perder el ritmo, la afinación, la letra.
Maintain serenity at all times because you know you have rehearsed so much that it gives you the confidence to know what you are doing. Forgetting about yourself and melting into the story you are telling with careful diction and without losing the rhythm, the intonation, the lyrics.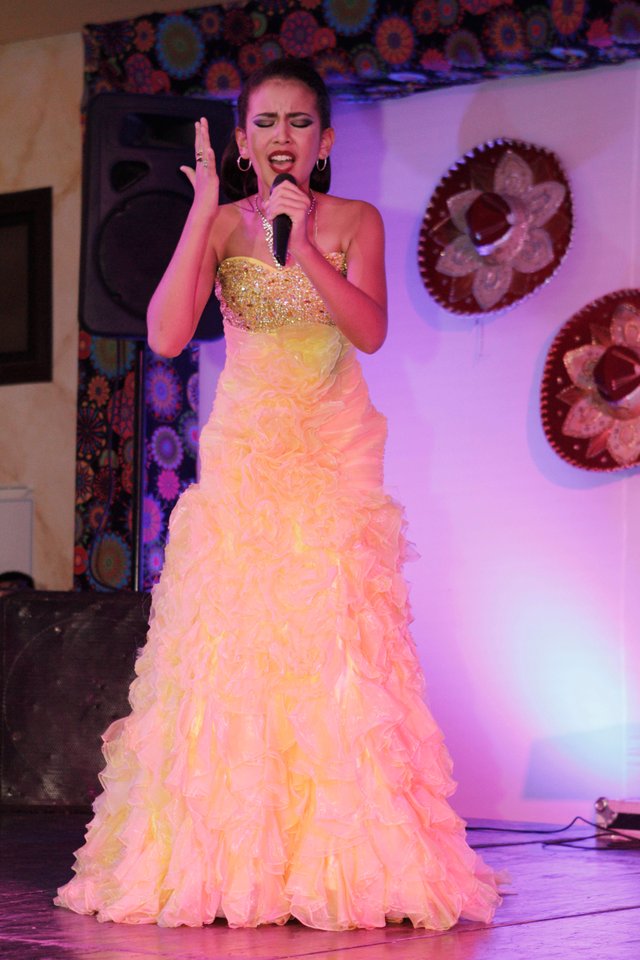 No, no es cosa fácil cantar. Es un acto de fe desnudar el alma frente a un público desconocido, sentirse vulnerable ante todo atisbo de inseguridad y para ello se requiere de todo el valor.
No, it is not easy to sing. It is an act of faith to bare your soul in front of an unknown audience, to feel vulnerable in the face of any hint of insecurity, and it takes courage.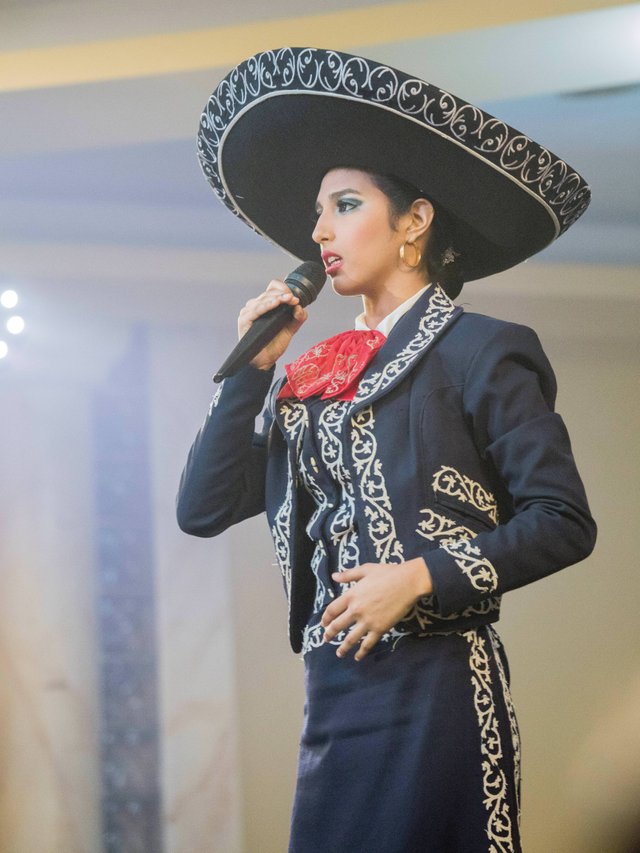 Lograr ese agudo que tanto te costaba y a la vez hacer sentir al público toda la emoción que tu ser está experimentando, no es cosa fácil, y menos en aproximadamente 4 minutos que por un instante son eternidad. Es un arte que merece todo el respeto.
Achieving that high pitch that was so difficult for you and at the same time making the audience feel all the emotion that your being is experiencing is not an easy thing to do, and even less so in approximately 4 minutes that for an instant are an eternity. It is an art that deserves all the respect.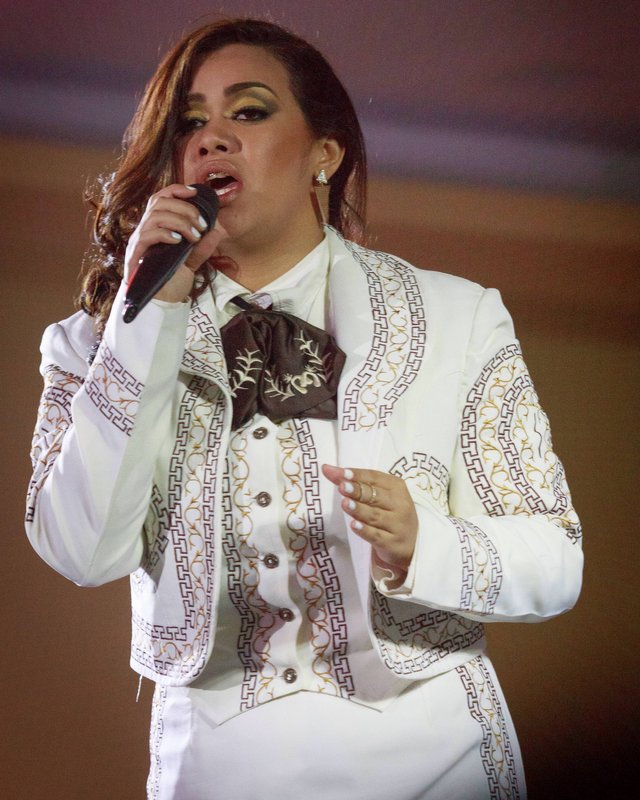 De nada sirve el talento si no viene acompañado de horas de ensayos, vocalización, aptitud escénica para así lograr hacer de esos minutos…un momento inolvidable. ¿Y tanto trabajo para qué? Simplemente porque no tiene precio la adrenalina que experimenta todo artista en un escenario, por el placer de demostrar su arte, y definitivamente por los aplausos y la retroalimentación que recibe del público. Finalmente la motivación más grande: el reconocimiento, que hace que todo sacrificio y esfuerzo valgan la pena.
Talent is useless if it is not accompanied by hours of rehearsals, vocalization, stage aptitude in order to make those minutes... an unforgettable moment. And so much work for what? Simply because it is priceless the adrenaline that every artist experiences on stage, for the pleasure of demonstrating his art, and definitely for the applause and feedback he receives from the public. Finally, the greatest motivation: recognition, which makes all the sacrifice and effort worthwhile.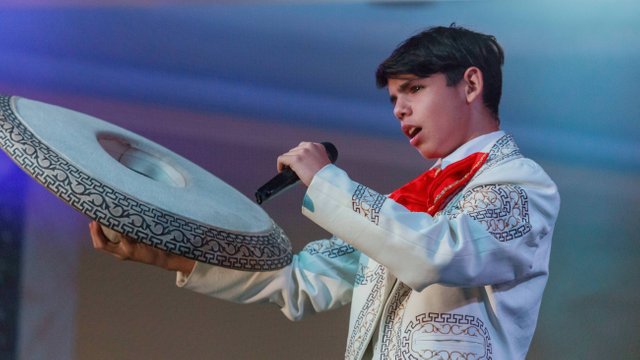 Evento: Juan Gabriel Homenaje
Fotos: Juan Sierra
Créditos: Academia de Música Mº Germán Segura
Event: Juan Gabriel Tribute
Photos: Juan Sierra
Credits: Mº Germán Segura Music Academy

Gracias a
@donatello
por su apoyo en ésta comunidad, una de las ventanas culturales de ésta gran plataforma.

Si les agradó el post, por favor, envíenme un mensaje y voten para que pueda llegar a conocerlos y seguirlos también.
If you liked the post, please send me a message and vote so I can get to know you and follow you too.