Do you remember the music of the 1970s?
The 70s are characterized by the birth and development of new musical movements, which are: punk, disco music, personal pop, heavy metal, Latin rock, reggae, urban rock, techno pop, glam rock, and symphonic rock. In these years the musicians who stand out the most, among others are: Pink Floyd, Queen, Abba, Kraftwerk, Bruce Springsteen, Bob Marley, Thin Lizzy, Carlos Santana, Los Bee Gees and Sex Pistols. We will remember all these movements, these musicians and groups and others today.
Let's start with a group like QUEEN
The leading British rock group. It was made up of four members.
Freddie Mercury, Brian Harold May, Roger Taylor and John Deacon. Its story begins in 1968, when Brian May and Tim Staffel, two students from Imperial College, created a band called "Smile". They were joined by Roger Taylor on drums. A fellow Tim Staffel, Freddie Bulsara, became a huge fan of the group.
In 1970, tim left the group, and Freddie joined the group, along with Brian and Roger. Freddie changed his last name to Mercury and they changed the group's name to "Queen." They were joined a year later by John Deacon as bassist. With these four names, the most important British rock group in history was already complete.
And how not to remember PINK FLOYD
British rock group characterized by adapting the psychedelic music of the late 1960s to the conceptual and progressive genre of the following decade. This group was created in London in 1965 by Roger Waters (bass), Richard Wright (keyboard) and Nick Mason (percussion). Later composer and guitarist Roger Syd Barrett joined the group. The group maintained a constant presence on London's most advanced music scene. His early recordings such as 'Arnold Layne' and 'See Emily Play' (both from 1967) impressed audiences with their strange chord changes and psychedelic theme. But Barrett became an unstable and lonely figure and in 1968 he was replaced by guitarist David Gilmour. Pink Floyd stood out from that moment on for its ambitious staging that incorporated the latest lighting techniques and sophisticated systems to broadcast its complex sound. On their most popular album, Dark Side of the Moon (1973), they included electronic vibes and hums, lengthy instrumental passages, and poems (written by Roger Waters) about the stresses of modern life that can drive man mad. This album was a great success and remained 15 years among the 200 best-selling albums in the world. In 1985 Waters left the group, but they have continued recording and touring. In 1994 they released the album The Division Bell.
Another big group GENESIS
British group of British rock, formed in 1966 at the Charterhouse School, England and became famous in 1972 with the Foxtrot album. His shows were lavished and became increasingly theatrical, with complex music accompanied by the voice of Peter Gabriel who wore animal skins or dressed up as a plant to illustrate the themes of his songs. This period culminated in the recording of a dense and conceptual double album entitled The Lamb Lies Down On Broadway (1974). In 1975 Gabriel left the group so the drummer, Phil Collins, was also in charge of the vocal part. The style of the band became less ornate, which favored its commercial success. Collins became a famous singer-songwriter, qualities that allow him to lead an outstanding solo career outside of Genesis.
With him saying that he made the main song of the movie The exorsist, you already know who I'm talking about
His real name is Michael Gordon Oldfield. He was born on May 15, 1953 in Reading (England). His father, Ray, had a guitar, which he taught Mike to play a little with. Mike convinced his father to buy him a guitar when he saw the musician Bert Weedon on television, and in that instant he discovered that he wanted to be a musician.
At the age of 10 he was already beginning to compose with his acoustic guitar.
In 1966 he moved with his family to Romford in Essex. Just a year later, he dropped out of school and together with his sister Sally formed a folk group, The Sallyangie, with whom they would record an album, Children of the sun.
Three years later the group disappears and Mike forms the Barefoot group with his brother Terry. The group disbanded, and the idea of creating a great symphonic piece was already brewing in Mike's mind: Tubular Bells.
Mike began recording at The Manor recording studios. The album was released on May 25, 1973. It consisted of two parts.
DAVID BOWIE
He was born in 1947 in Brixton, London, and his real name is David Robert Jones, who changed in his youth to Bowie, eager to enter the world of advertising and film. His first performances as a singer were performed in small venues and schools, in the company of amateur musicians (David Jones & The King Bees, The Manish Boys or Lower Third), until at the end of the sixties he began to record his first singles, they would make up the album The World of David Bowie (1966-1967), renamed in 1973 Images and which is a more complete compilation of those years. After a period of closeness to the theater, he trained as an actor and mime with Lindsay Kemp, an influence that will be decisive in his subsequent performances.
And if I say Gimme! Gimme! Gimme! (A Man After Midnight)
Pop group of Swedish origin that achieved great success in the record market in the mid-1970s and early 1980s. They made their debut in a Gothenberg restaurant in 1970 under the name of Festfolk but later decided to change it to the first initials of each member of the quartet; Agnetha Faltskog, Benny Andersson, Bjorn Ulvaeus and Anni-Frid (Frida) Lyngstad. Inspired by American and British pop, Italian sentimentality, and German commercial music, Abba were characterized by the simplicity of their songs as well as their vocal harmonies. Their first big hit, 'Waterloo', gave them the opportunity to represent Sweden at the 1974 Eurovision Song Contest. In 1976 Abba was the most popular group in Europe; They added synthesizers and dance music to their repertoire and topped the charts and sales charts (at the time they were the best-selling group in the world with the sole exception of the Beatles) with titles like 'Mamma Mia', 'Fernando' and 'Dancing Queen'. The fact that the quartet was made up of two romantically close couples added romance to their love songs, but the divorce of Bjorn and Agnetha in 1979 and that of Benny and Frida in 1981 led them to create more pessimistic music and shortly thereafter to disband and return to their solo careers. Abba's last recording was the single Under Attack (1982). Benny and Bjorn later participated in the musical Chess and Frida Lyngstad recorded Something's Going On solo, an excellent and intimate work.
And the list is endless because there are many and very good ones, but I will tell you about these in the next post.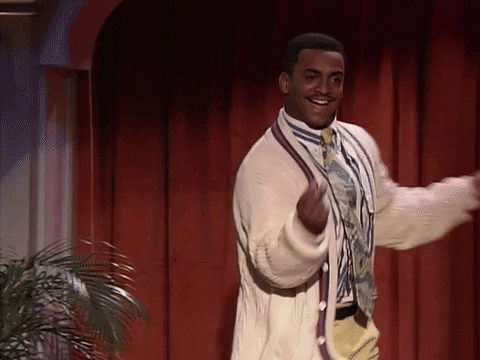 I hope that these that I put you like, THAT THE MUSIC DOES NOT STOP