Rosalia a singer from my land who goes to the stars
ROSALÍA IS ONE OF THE MOST IMPORTANT SPANISH ARTISTS IN THE WORLD.
With her flamenco style, her lyrics full of power and strength and her voice that manages to put our hair on end, Rosalia is currently one of the most international artists in our country.
Praised by artists such as Madonna, Dua Lipa or Bad Bunny ... Rosalia Vila Tobella has managed to fall in love and cross borders, becoming a viral phenomenon.
Although many suspect that the singer is Andalusian, Rosalia really comes from a small town in the province of Barcelona. There he was born and raised listening to flamenco and going to guitar and singing lessons, where his passion for music was born.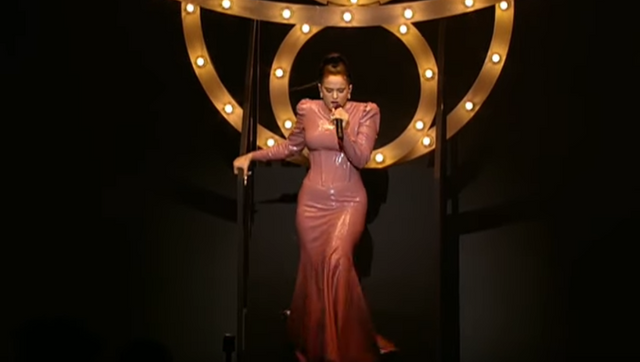 His international recognition would not however reach the emergence of his latest album 'El mal querer', released in 2018. And it is that the two singles that premiered before the release of this album, 'Badly' and 'I think of you look' , already accumulate more than one hundred million reproductions in the different internet platforms.
Lyrics of the song:
Ali, Ali, Ali, Ali, Ali, Ali, Ali, Ali
Ali, Ali, Ali, Ali, Ali, Ali, Ali
Di mi nombre
Cuando no haya nadie cerca
Cuando no haya nadie cerca
Cuando no haya nadie cerca
Que las cosas
Que las cosas que me dices
Que las cosas que hoy me dices
No salgan por esa puerta
Y átame con tu cabello
A la esquina de tu cama
Que aunque el cabello se rompa
Haré ver que estoy ata'a
Que aunque el cabello se rompa
Haré ver que estoy ata'a (ata'a)
Ay, Ali, Ali, Ali, Ali, Ali, Ali, Yali ya
Ay, Ali, Ali, Ali, Ali, Ali, Ali, Yali ya
Ay, Ali, Ali, Ali, Ali, Ali, Ali, Yali ya
Di mi nombre
Pon tu cuerpo contra el mío
Y haz que lo malo sea bueno
impuro lo bendeci'o
Ya me rezas sobre tu cuerpo
Y en la esquina de tu cama
Y en el último momento
dime mi nombre a la cara
Y en el último momento
dime mi nombre a la cara
Ay, Ali, Ali, Ali, Ali, Ali, Ali, Yali ya
Ay, Ali, Ali, Ali, Ali, Ali, Ali, Yali ya
Ay, Ali, Ali, Ali, Ali, Ali, Ali, Yali ya
Ay, Ali, Ali, Ali, Ali, Ali, Ali, Yali ya
Ay, Ali, Ali, Ali, Ali, Ali, Ali, Yali ya
Ay, Ali, Ali, Ali, Ali, Ali, Ali, Yali ya
Ay, Ali, Ali, Ali, Ali, Ali, Ali, Yali ya
Ay, Ali, Ali, Ali, Ali, Ali, Ali, Yali ya
Ay, Ali, Ali, Ali, Ali, Ali, Ali, Yali ya