Me uno al llamado de @davidcentenor y @donatello, Power Up! - I join the call of @davidcentenor and @donatello, Power Up!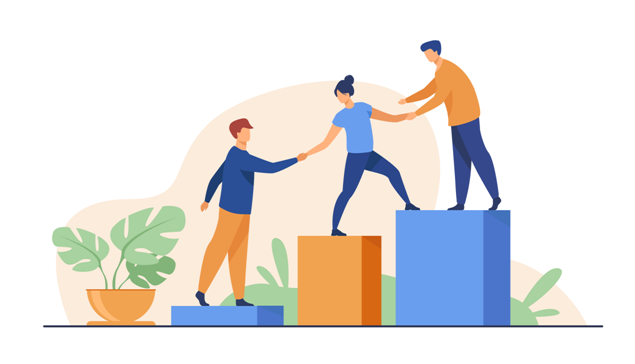 Algunos días atrás el amigo @davidcentenor hizó una publicación haciendo un llamado para aumentar nuestro SP, ese mismo día tomé 5 SBD y los cambié por Steem logrando hacer un power up de 40 steem, tal vez no se vea como mucho pero aquí en Venezuela con 40 steem, tomando en cuenta que ya ha vuelto a pasar el valor de $1 dólar podemos comprar un pequeño mercado, así que me ayuda mucho generar ingresos por aquí.
A few days ago my friend @davidcentenor made a publication calling to increase our SP, that same day I took 5 SBD and exchanged them for Steem achieving a power up of 40 steem, maybe it does not look like much but here in Venezuela with 40 steem, taking into account that it has already passed again the value of $1 dollar we can buy a small market, so it helps me a lot to generate income here.
Les comparto la publicación de David para que le den una mirada:
I share with you David's publication so you can take a look at it:
Amigos bailarines, músicos y cantantes, hagamos crecer el steem power / Dancing friends, musicians and singers, let's grow the steem power
También el amigo @Donatello nos invita a hacer Power Up en su publicación:
Also our friend @Donatello invites us to Power Up in his publication:
Power Up your account!
Al hablar del ahorro recuerdo una fábula que decía algo como esto: Cantando la cigarra paso todo el verano y al llegar el invierno nada tenía ahorrado. A veces por la inflación galopante no es posible ahorrar tanto como queremos, si embargo el ahorro es un norte que deberíamos perder de vista...para cuando llegue el invierno.
When talking about saving, I remember a fable that went something like this: The cicada spent the whole summer singing and when winter came, she had nothing saved. Sometimes due to the galloping inflation it is not possible to save as much as we want, however saving is a north that we should lose sight of...for when the winter comes.

Mi Power Up
Recientemente y gracias a una clase de la usuario Fendit, profesora de la CriptoAcademia de Steemit, puede aprender que hay diversos métodos para que nuestras monedas trabajen para nosotros, es decir que lo que generamos aquí podamos llevarlos a sitios como Binance para sacarle mayor provecho. Así que he estado sacando parte de mi Steem para realizar inversiones.
Recently and thanks to a class of the user Fendit, teacher of Steemit CryptoAcademy, you can learn that there are several methods to make our coins work for us, ie that what we generate here we can take them to sites like Binance to get more profit. So I have been taking part of my Steem to make investments.
Es importante expandir el conocimiento al mundo del trading, seguiré haciendo Power Up pero también seguiré realizando inversiones para hacer que mis monedas generen más ganancias. Actualmente mi voto tiene un valor de $0.02 teniendo un poco más de 1000 SP, un voto bastante humilde pero lograr tener 1000 SP no es tan fácil. Trato de votar al 100% aunque a veces se me hace imposible.
It is important to expand knowledge to the trading world, I will continue to do Power Up but I will also continue to make investments to make my coins generate more profit. Currently my vote has a value of $0.02 having a little more than 1000 SP, a pretty humble vote but to have 1000 SP is not so easy. I try to vote 100% although sometimes it is impossible.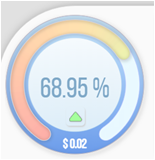 Captura de pantalla de steemworld
Ojalá todos podamos crecer y ayudarnos, se necesita bastante SP para lograr un voto de al menos $1, pero seguimos en ese camino. ¡Seguimos adelante!
Hopefully we can all grow and help each other, it takes quite a bit of SP to get a vote of at least $1, but we're still on that path. we're moving forward!
¡Gracias por tu amable atención.
Thanks for your kind attention.
Imágenes Freepik - Traducción DeepL