Mi Top favorito para "Dance contest week #184/ My Favoriye Top For" Dance contest week #184/por @mariajruizb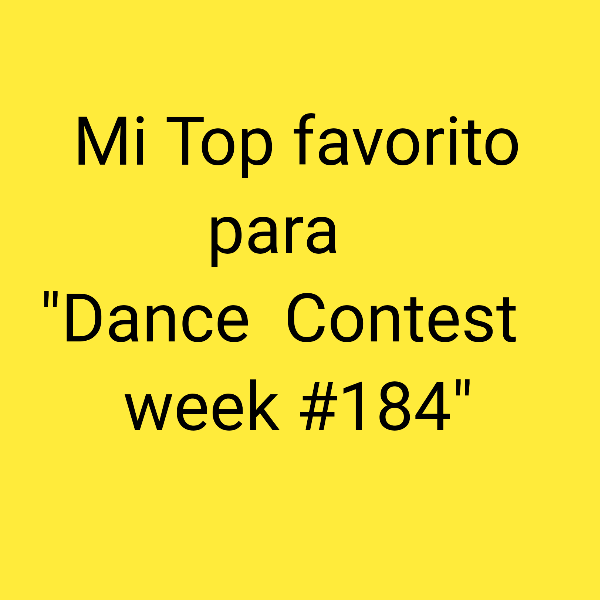 ---
      Queridos amigos de
#steemit
y
#danceandmusic
, es un placer estar una vez más con ustedes presentandoles mi Top favorito de "Dance contest week #184. Fue una semana muy divertida con entradas maravillosas en donde me pude diverrir mucho. Valoro cada participación, solamente con salir en público y hacer el sacrificio por bailar hay una gran parte lograda, además que nos gusta hacerlo. En verdad esta comunidad se ha vuelto toda una alegría con todas sus iniciativas de canto y baile y eso es algo increíble y por eso quiero felicitar una vez más a mi amigo
@donatello
por crear esto tan bueno que sigue uniendo a muchas personas. Aquí le spresento entonces algunos de los bailes que me gustaron, disfrútenlos.
---
      Dear friends of

#steemit

and

#danceandmusic

, it is a pleasure to be with you once again presenting my favorite Top of "Dance contest week # 184. It was a very fun week with wonderful entries where I could have a lot of fun. I value each participation, only With going out in public and making the sacrifice to dance there is a great part achieved, besides that we like to do it. In truth this community has become a joy with all its singing and dancing initiatives and that is something incredible and for that I want to congratulate once again to my friend

@donatello

for creating this so good that it continues to unite many people. Here I present to you then some of the dances that I liked, enjoy them.
https://steemit.com/hive-118409/@anitavasquez/dance-contest-week-184-tutti-frutti-by-anitavasquez
---
      MI querida amiga
@anitavasquez
cuando vi este video me dieron ganas de estar allí para bailarlo contigo, este Género es maravilloso para bailar y te felicito porque lo hiciste muy hermoso, me encantó como realisaste los pasos, nos mostraste unos pasos muy dinámicos y divertidos, de verdad que me encantó, además que te ves muy linda. Bendiciones para ti mi amiga.
---
      My dear friend

@anitavasquez

when I saw this video I wanted to be there to dance with you, this Genre is wonderful to dance and I congratulate you because you did it very beautiful, I loved how you did the steps, you showed us some very dynamic and fun steps, I really loved it, plus you look very pretty. Blessings to you my friend.
---
https://steemit.com/hive-118409/@omairita/dance-contest-week-184-omairita-lloraras
---
@omairita
me encanto verte tan feliz en este baile y que además lo hiciste acompañada de
@davidcentenor
quien es tu hijo. Pienso que mientras puedas disfrutar de estos momentos tendrás más salud. Te adoro y se que bailar con tu hijo es un placer, felicidades, me sentí feliz al verte bailar, de verdad que si. Un abrazote. Deseo que Dios te siga dando muchos años de vida para verte así, siempre feliz. 😘😘😘😘
---
      @omairita

I loved seeing you so happy in this dance and that you also did it accompanied by

@davidcentenor

who is your son. I think that while you can enjoy these moments you will have more health. I adore you and I know that dancing with your son is a pleasure, congratulations, I was happy to see you dance, I really did. A big hug. I wish that God continues to give you many years of life to see you like this, always happy. 😘😘😘😘
---
https://steemit.com/hive-118409/@soyliliena/dance-contest-week-184-no-se-by-soyliliena
---
      Hola
@soyliliena
que bueno verte bailar con
@palabreador
, se cuánto se han divertido con esta experiencia y me alegra muchísimo que se animen a bailar para esta hermosa experiencia que nos trae el amigo
@donatello
. Estos carnavales los disfrutamos en casa y la pasamos buenísimo con estos bailes, y aveo que ustedes también la pasaron de maravilla, me encanta ese atuendo que llevas puesto amiga. Muy colorido y divertido saludos con cariño.
---
      Hello

@soyliliena

, how good to see you dance with

@palabreador

, I know how much fun you have had with this experience and I am very happy that you are encouraged to dance for this beautiful experience that friend

@donatello

brings us. We enjoy these carnivals at home and we have a great time with these dances, and I think you also had a wonderful time, I love that outfit that you are wearing, friend. Very colorful and fun greetings with love.
---
https://steemit.com/hive-118409/@cesar24/dance-contest-week-184-or-or-improvising-a-vallenato-dance-with-my-mother-by-cesar24
---
@cesar24
, esto si es verdad que me alegró el día, me transmitieron una felicidad increíble, madre e hijo bailando así es muy bello. Me encanta ver como disfrutas con tu mamá, a este baile lo bautizaron como "El pule ebillas" jajjajajajja otros le dicen raspa canillas jajjajajajja, ay me estoy riendo, que bueno, los felicito. Los quiero mucho. 😘😘😘
---
      @cesar24

, this is true that it made my day, they transmitted an incredible happiness to me, mother and son dancing like this, it is very beautiful. I love to see how you enjoy with your mother, this dance was baptized as "El pule ebillas" jajjajajajja others say it scrapes shins jajjajajajja, oh I'm laughing, that's good, I congratulate you. I love you so much. 😘😘😘
---
https://steemit.com/hive-118409/@dianakyv/dance-contest-week-184-or-baile-la-mazucamba-by-dianakyv
---
      Mi querida
@dianakyv
, esto te quedó espectacular, me encantaron los colores de fondo y el pareo que usaste es hermoso, además esos movimientos estuvieron de película jajjajajja, oye nunca te había visto bailar así y me sorprendiste prima. Desde que estás participando me ha encantado todo lo que publicas en estos bailes, no sólo los temas que eliges, sino la creatividad que has tenido para presentarlos, felicidades te adorooooo. 😘💞
---
      My dear

@dianakyv

, this was spectacular, I loved the background colors and the sarong you used is beautiful, also those movements were from a movie hahahaha, hey I had never seen you dance like that and you surprised me cousin. Since you have been participating, I have loved everything you publish in these dances, not only the themes you choose, but the creativity you have had to present them, congratulations I adore you. 😘💞
---
https://steemit.com/hive-118409/@yajamire/dance-contest-week-184-or-or-lambada-koama-by-yajamire-and-cesar24
---
      Hola mi bella
@yajamire
te felicito por este baile, aunque tu hijo diga que no sepa bailar, para mi lo hace buenísimo, lleva muy bien el ritmo, ese ha sido una buena pareja para ti en esta experiencia, así que me alegra verte bailar con el. Este baile me recuerda cuando estaba niña jajjajaja, era muy conocido, por cierto por allí grabe en colaboración con tu cuñado
@danieldedosd2
otra versión de la Lambada jajjajaj revisa su blog para que la disfrutes. Oye de verdad que me alegra muchísimo verte en la plataforma y es cierto lo que dices en tu post, sonreir es maravilloso y está iniciativa nos ha unido mucho. Un abrazote, te ves muy linda amiga.
---
      this experience, so I'm glad to see you dance with him. This dance reminds me of when I was a child hahahaha, it was very well known, by the way I recorded another version of Lambada there in collaboration with your brother-in-law @ danieldedosd2. Hey really, I'm very happy to see you on the platform and what you say in your post is true, smiling is wonderful and this initiative has united us a lot. A hug, you look very pretty friend.
---
https://steemit.com/hive-118409/@amazona06/online-dance-contest-week-184-back-to-bellydance
---
      Hola
@amazona06
me encanto tu baile y ves hermosisima con el atuendo que usaste. Sabes que hace años cuando comencé a ver la novela "El Clon" veía estos bailes con este tipo de vestuarios tan hermosos y me decia" quiero aprender a bailar asi" y se que no es fácil pero imagino que mientras más se practica sale mucho mejor, tu baile me recordó esa novela. Gracias por presentar este baile tan lindo. Saludos con cariño. 😘
---
      Hello

@amazona06

I loved your dance and you look beautiful with the outfit you used. You know that years ago when I started to watch the novel"El Clon" saw these dances with such beautiful costumes and he told me "I want to learn to dance like this" and I know it's not easy but I imagine that the more you practice, the better it turns out, your dance reminded me of that novel. Thank you for presenting this beautiful dance. Greetings with love. 😘
---
https://steemit.com/hive-118409/@lyon89/dance-contest-week-184-my-entry-lyon89-baile-rapido-dancing-salsa-casino
---
       Hola mi amigo
@lyon89
que bueno verte participar, me gustó mucho cómo bailaste esta salsa, aquí aunque no seamos expertos en bailar todos hacemos lo posible de mostrar lo mejor, en mi caso a veces me pongo a ensayar y hasta me queda doliendo el cuello jajjajajajja. Me gustó mucho ti alegría y se ve que disfrutaste este tema. Nos vemos en la semana #185, un abrazo. 😘
---
      Hello my friend @ lyon89 how good to see you participate, I really liked how you danced this salsa, here even though we are not experts in dancing we all do our best to show our best, in my case sometimes I start to rehearse and even my neck hurts hahahahaha. I really liked you, joy and you can see that you enjoyed this topic. See you in week # 185, a hug. 😘
      Ha sido un placer poder estar con ustedes nuevamente para traerles este Top maravilloso, quiero aclarar que las elecciones que hago no tienen orden de preferencia. Me divertí mucho con estos bailes y quiero felicitarlos por todo el esfuerzo que han hecho para traerlos a la comunidad. Sigamos bailando chicos, ya viene la semana #185, así que preparen sus entradas y no olviden apoyar a nuestros compañeros con sus comentarios. Un abrazote y bendiciones para todos. Agradezco el gran apoyo que esta brindando
@steemcurator01
para la comunidad y a cada uno de los participantes, ha sido una experiencia inolvidable.
---
      It has been a pleasure to be with you again to bring you this wonderful Top, I want to clarify that the selection that I present of the participants does not have an order of preference. I had a lot of fun with these dances and I want to congratulate you for all the effort you have made to bring them to the community. Let's keep dancing guys, week # 185 has already started, so get your tickets ready and don't forget to support our colleagues with your comments. A hug and blessings to all. I appreciate the great support that

@steemcurator01

is providing to the community and to each of the participants, it has been an unforgettable experience.
---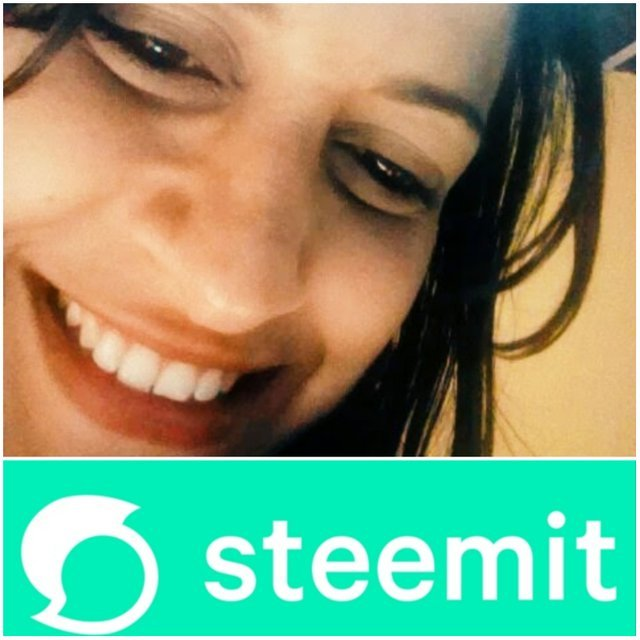 ---
Gracias por tomar tu valioso tiempo para
seguirme y apoyar mi trabajo.
🎶🎶🎶🎶🎶🎶🎶🎶🎶🎶🎶🎶🎶🎶
Thank you for taking your valuable time
to follow me and support my work.