New Improvised dance video and background - vocals by Cleveland Watkiss
Dear Dance and Music community
In this video I am improvising to a vocal improvisation by Cleveland Watkiss. He was one of the first people that supported me and the person that introduced me to free jazz and improvised music.
Over the years Cleveland became a great friend and mentor for me and he also is one of my heroes.
Here is a picture of Me, Cleveland Watkiss, Orphy Robinson, Tori Handsley and Mark Mondesir after a gig at the Vortex jazz Club.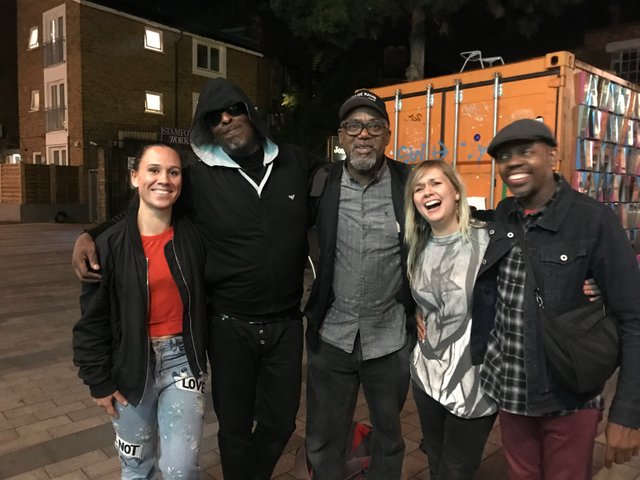 The recording is from a solo concert he did in 2017 and it was my first time I saw an all improvised show and I was completely blown away by it. From then on it became my goal to be an improviser myself.
It is crazy how moments like these can open doors and completely change your life.
Cleveland has not only influenced me musically, but also personally, living by example as a great artist, activist, teacher.
I hope you enjoy