Masmic- Social media based in Blockchain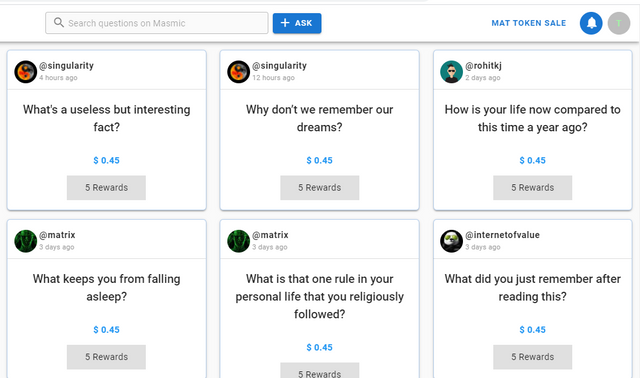 The blockchain or token based platforms are interesting because of the dynamics and the idea behind this type of platforms, some are made to reward the content, and have different ways to make that assessment, some take advantage of the Pos, and others work through a more equitable vote, there are so many platforms, that's why I bring you the next platform:
Masmic a platform where you can win xml (stellar), the dynamics within this platform is to answer questions but you can also ask them, give rewards in your publications, or giving the best commentary.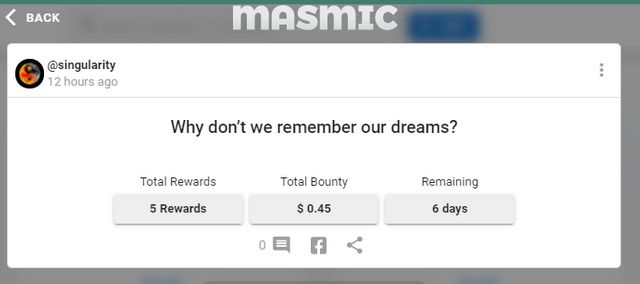 Above we could appreciate the time, the rewards, and the amount, that will be given for answering those questions.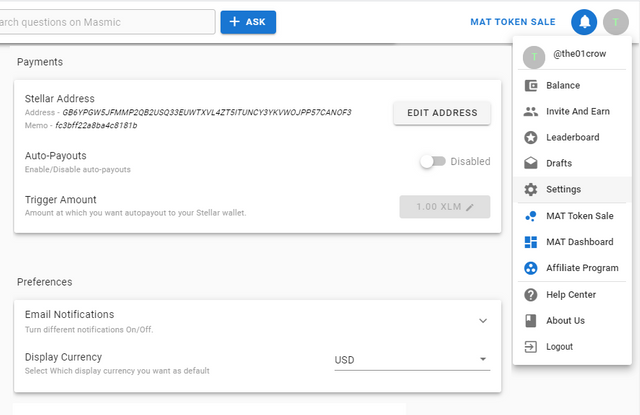 In configuration, we can see our Stellar address and its respective Memo, to receive stellars, although it can be linked to our address, if desired.



This is the traffic activity of this page, and most of the users are from Brazil.